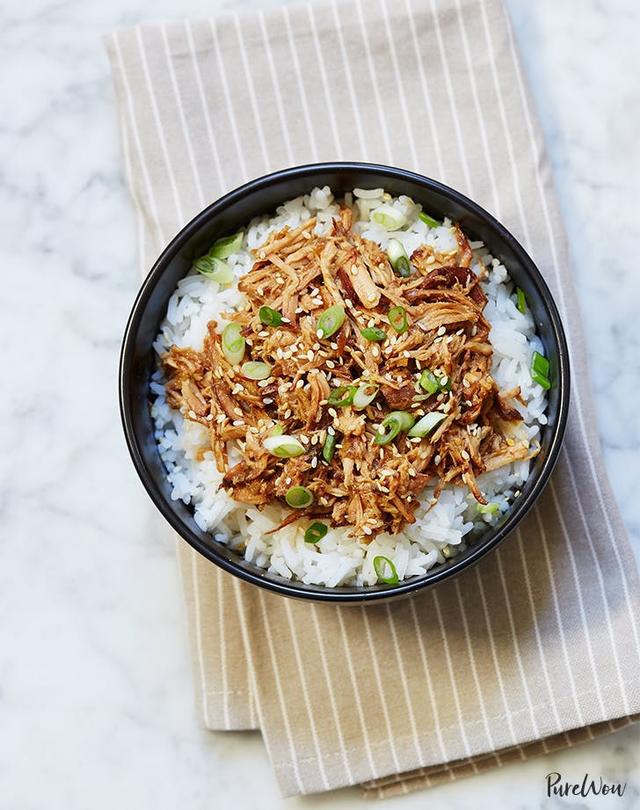 Slow-Cooker Chicken Teriyaki
The most hands-on this recipe gets: Shred the chicken, then sprinkle scallions and sesame seeds on top. Done and done.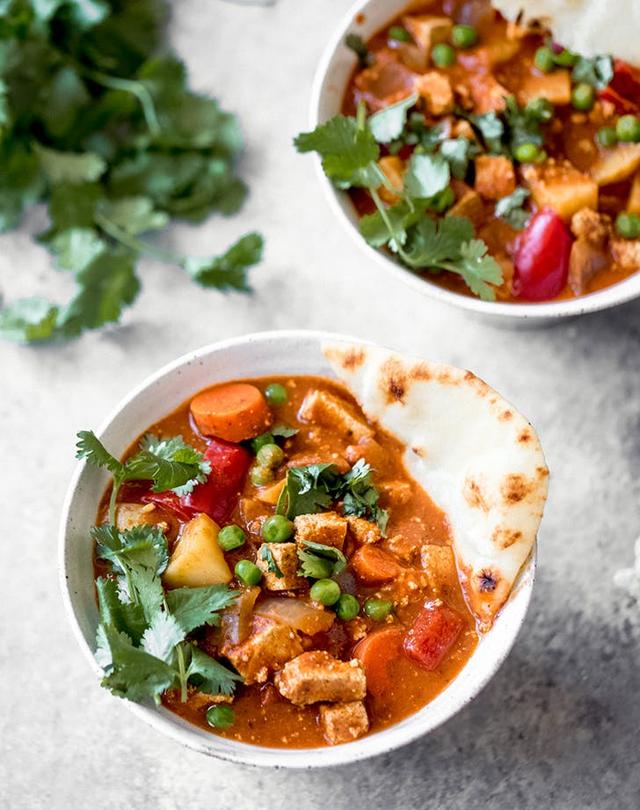 Vegan Slow-Cooker Tofu Tikka Masala
Toss all the veggies, spices and garam masala into your slow-cooker. Push start. Leave for work. Return from work. Dinner is ready, courtesy of Coterie member Monique Volz.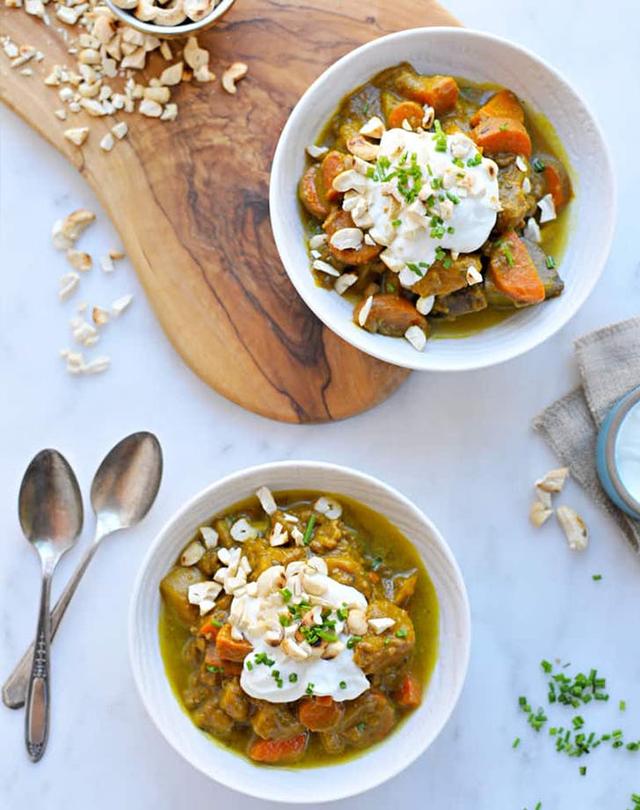 Slow-Cooker Pumpkin Curry Beef Stew
Who says you can't eat pumpkin all year round? Serve up this hearty beef stew on rainy days when you need some extra oomph. (Oh, and definitely top it with Greek yogurt and cashews.)
Two-Ingredient Slow Cooker Salsa Chicken
Toss in chicken and your favorite salsa, then add tortillas and a slice of lime. Voila, you've got a Mexican meal with almost zero effort.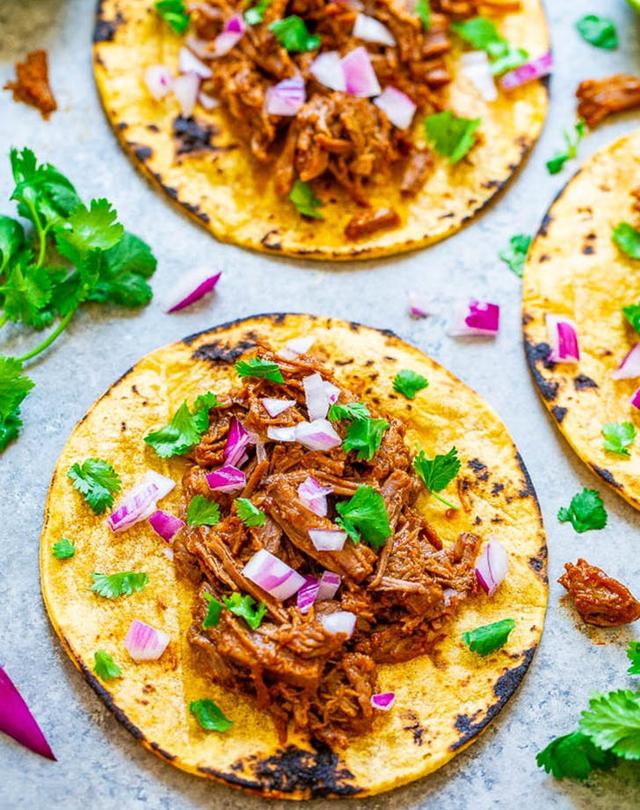 Instant Pot or Slow-Cooker Barbacoa Beef
Literally dump everything in the slow cooker and you've got this classic Mexican dish in just a few hours. (Serve it with warm tortillas and slices of avocado.)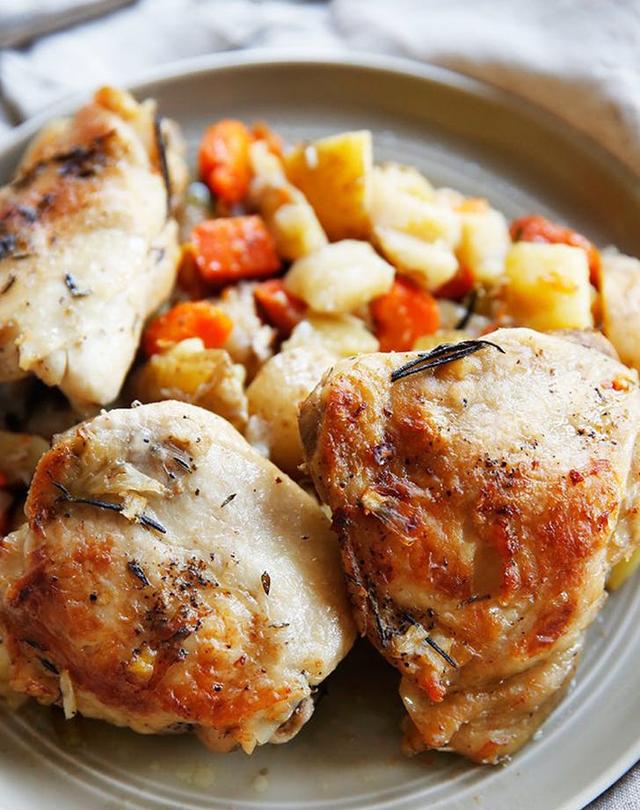 Slow-Cooker Chicken and Veggie Dinner
What's more classic than chicken and vegetables? Dump in chicken thighs, carrots, potatoes, celery and fresh herbs for a tried-and-true dinner.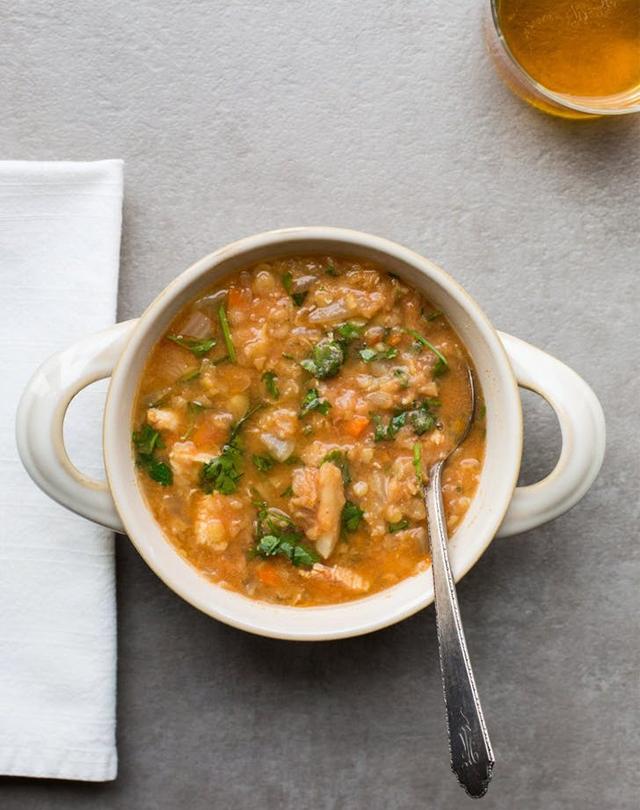 Red Lentil, Fennel, and Chicken Slow-Cooker Soup
While this lentil and chicken stew is cooking, pop out to buy a baguette. When you get home, dinner is done. (Thanks for the easy recipe, Coterie member Katie Workman.)
Slow-Cooker Chicken Enchilada Casserole
This enchilada casserole is basically lasagna. But instead of layering the chicken and spicy sauce with pasta, you use corn tortillas. Now where's the cerveza?