If you're following the Mediterranean diet, you know you should be loading your plate with vegetables and good-for-you proteins like salmon. But what about breakfast? Fruit, dairy, and whole grains play a big role in the diet, so there's actually a lot of tasty (and satiating) breakfast options to choose from. Here are 10 recipes to inspire you.
1. Caprese Avocado Toast
Avocado toast might not have originated in the Mediterranean, but its combination of whole grains and healthy fats makes it well-suited to the diet. This one feels extra appropriate because of its caprese salad twist.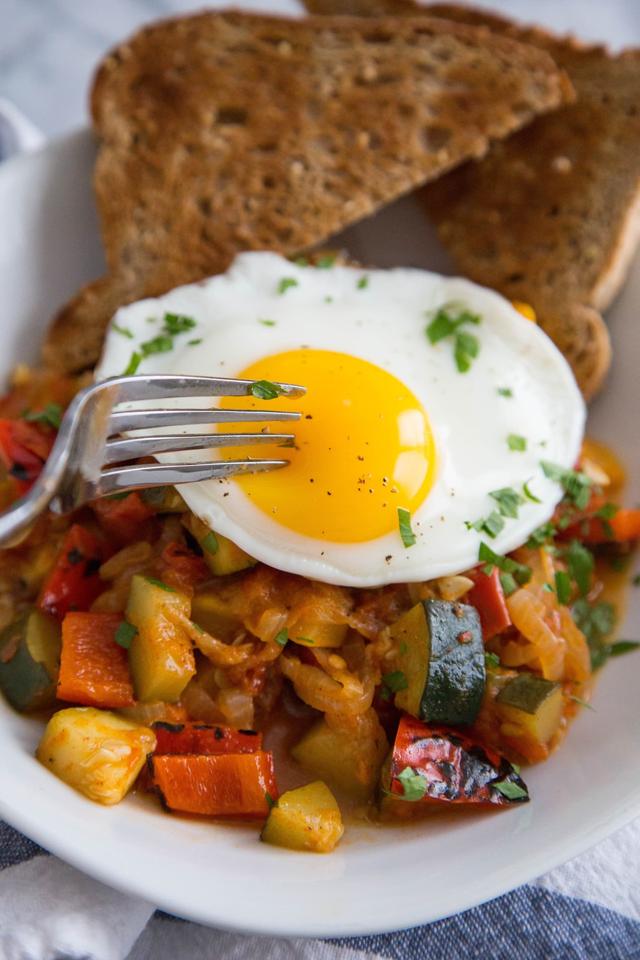 2. Eggs with Summer Tomatoes, Zucchini, and Bell Peppers
To save time in the morning, you can make the vegetable mixture the night before and then just rewarm it in a skillet or the microwave as you fry your eggs.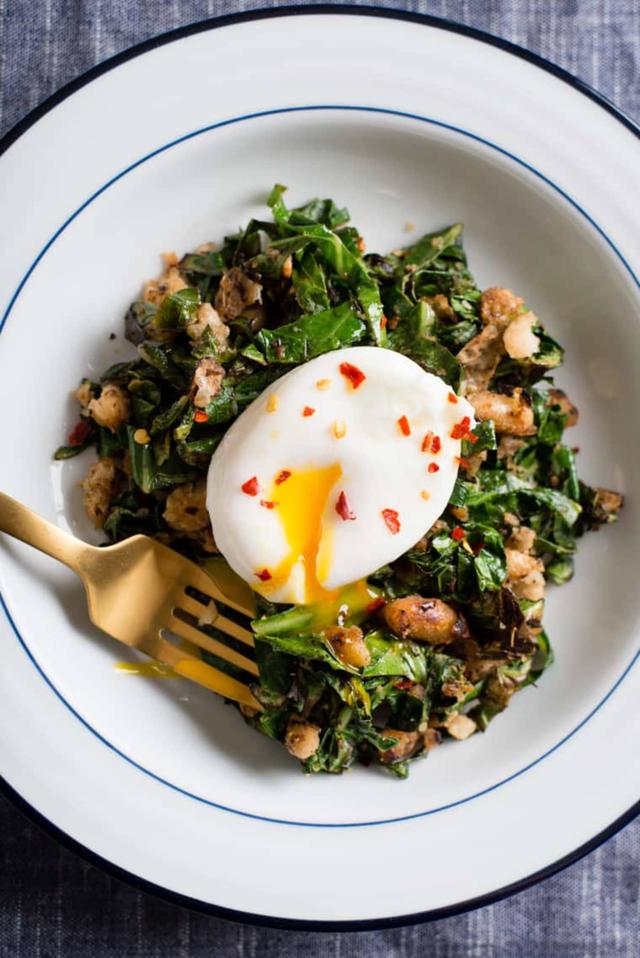 While the recipe calls for Swiss chard, any leafy green will work well here, so don't hesitate to use whatever is in your crisper drawer.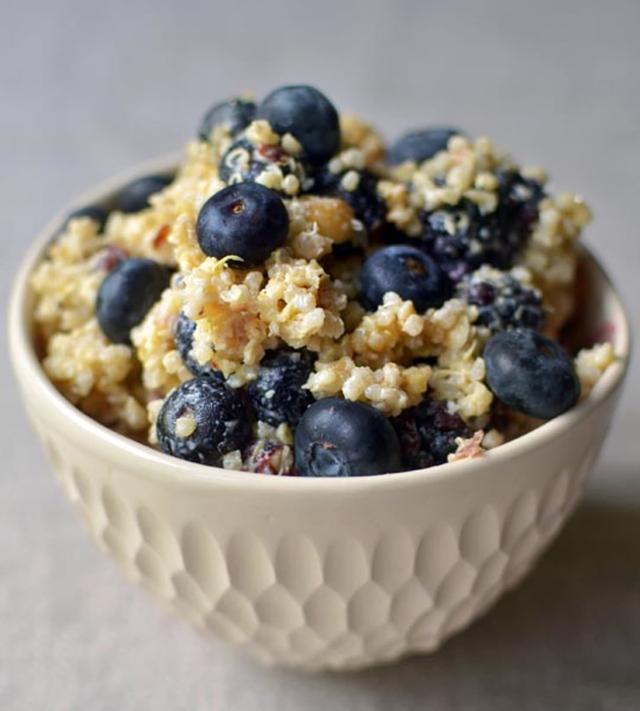 If you have plain cooked quinoa left over from dinner last night, use it as the base of this unique, lightly sweetened grain salad.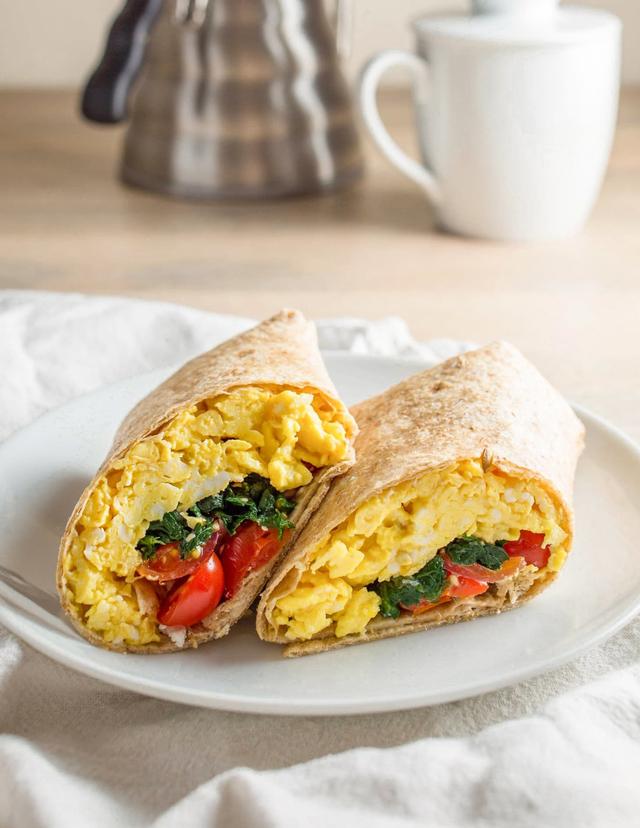 5. Freezer-Friendly Spinach Feta Breakfast Wraps
Definitely make a double batch of these egg wraps and freeze half — your future self will thank you when you need breakfast in a hurry.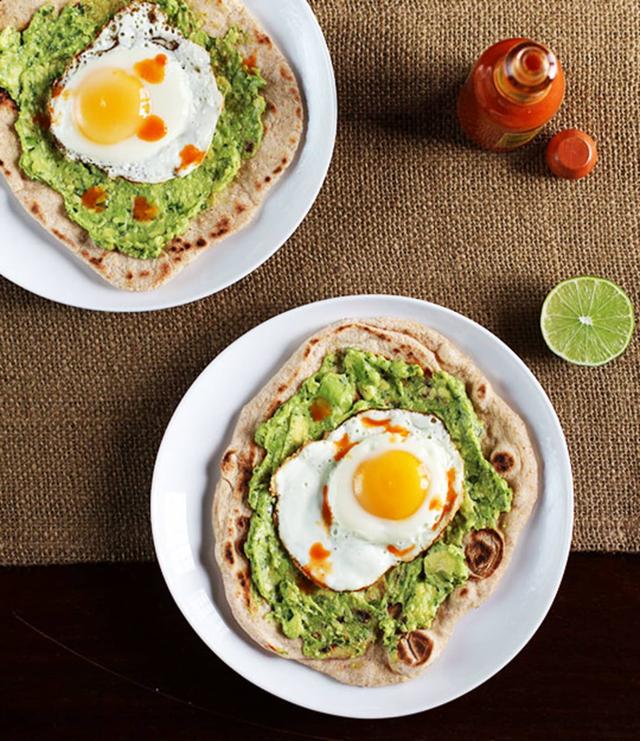 Opt for whole-wheat pizza dough to make this breakfast pizza extra wholesome. You can also use whole-wheat naan or other store-bought flatbreads to save time.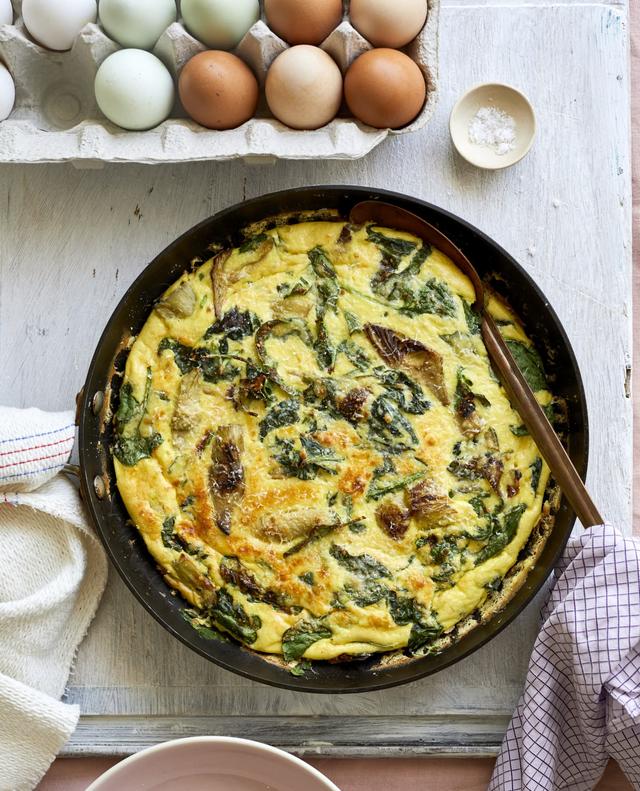 7. Spinach Artichoke Frittata
Marinated artichokes ensure this vegetable-packed frittata is full of flavor. Eat it warm or do like the Italians do: Enjoy it at room temperature or even cold.