Things To Consider
Before you dive headfirst into braids that spell out your postcode, there are some things to bear in mind if you want to keep your look more Lil Uzi Vert than Riff-Raff.
Hair Length
Men who've not leaned into the long hair trend can forget their dreams of cornrows. If you've got less than three inches of length then braids won't hold, says Charmaine Haughton, a trichologist and owner of Nefertiti Hair & Beauty in London.
That's the minimum, though – ideally you'll have a lot more coverage; the further your barnet reaches, the more options you've got for creative braiding.
Hair Type
Your hair type will also dictate how your braids hold up. "Braids are possible on all hair types, says May, "but for optimal results and finished looks, wavy or curly hair is best suited." Anything too fine or slippery can be hard to keep in place, so you may struggle with anything more intricate, or require a Post Office-worth of elastic bands to keep your braids neat.
Hair Thickness
You'd also be wise to avoid braids if your forehead is rapidly winning the battle against your hairline. Because the style exposes your scalp, it can make thinning or receding hair even more apparent.
Plus, you run the risk of making things worse. Tight braids, particularly those left in for months on end, can damage the root and exacerbate breakage and hair loss. When you eventually brush the braids out, you might end up with more in the bristles than on your scalp.
Types Of Braids
If your hair's long enough then you can fashion loose braids and plaits at home (see below – although you might want to get a friend's help). For more complicated styles, seek professional assistance. "It's quite tricky to get right, particularly cornrows," says May. "You do need a hair stylist who's experienced in plaiting or braiding." The risk of going solo is uneven braids that don't look balanced on your head and fall out, or which end up too tight and damage your scalp.
Though each style differs by technique, the preparation for most braids is the same. Brush any tangles out of your hair then create a centre parting with the pointy end of a comb. Depending on whether you want your braids straight or patterned, separate your hair into sections. The size of the sections will dictate how big the braids are. If you just want a single braid, you can leave the rest of your hair untouched and then either have it dangle, Viking-style, or run it over or around your head and hold it in place with hairpins.
Cornrows
Probably the most popular style for men, cornrows are tight braids worn close to the head. Single plaits or double braids give you the option of playing with texture and barbers can style them as intricately as you dare.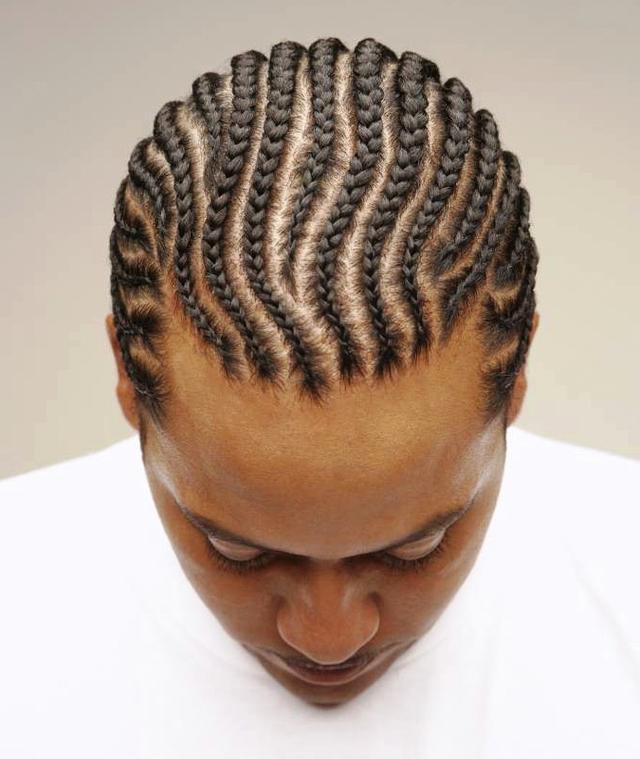 Layered Braids
The fuss-free spin on cornrows, these can be ponytailed or left to hang free, depending on your mood. The look's best with hair short enough that it won't fall in your eyes.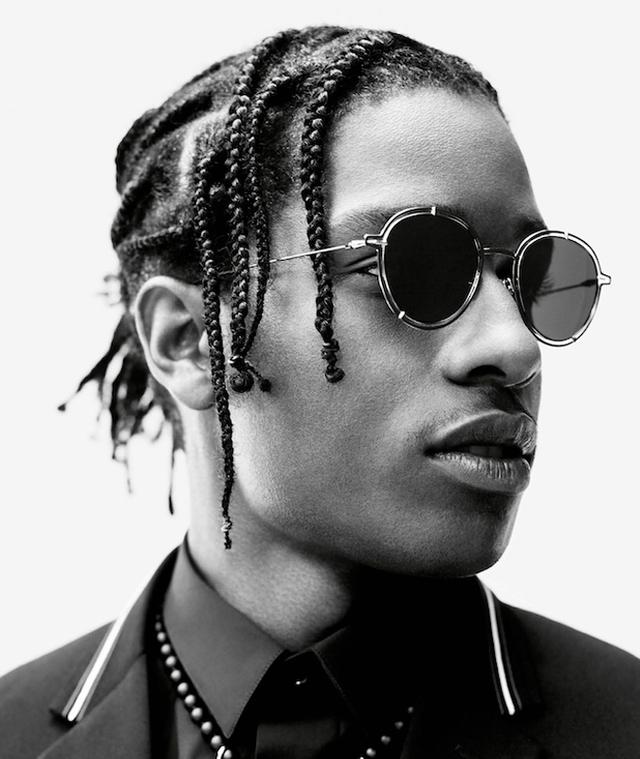 Box Braids
If you can't wait for your hair to grow out, box braids often add in extensions to give extra length. Be warned that all that extra hair can take several hours to braid, so bring a book.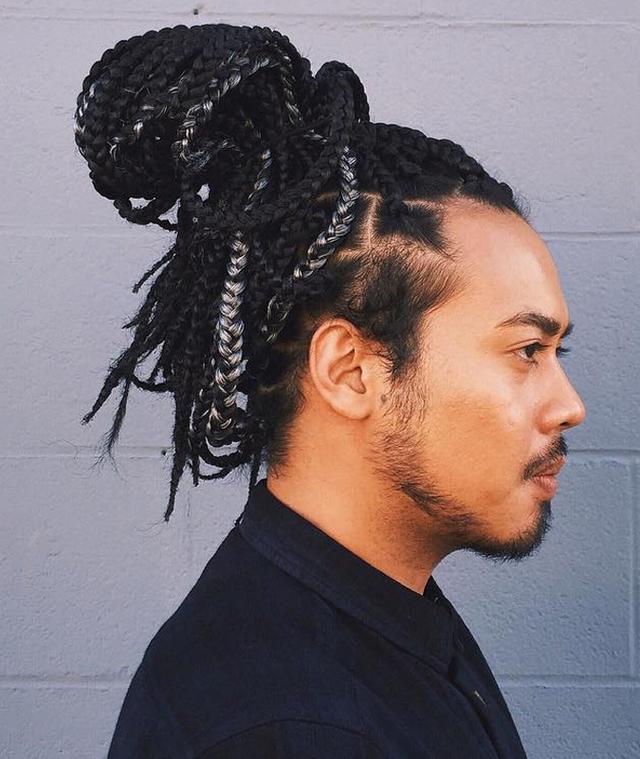 Viking Braid
As showcased by Vikings king Ragnar Lothbrok, this style pulls long hair back into a single, thick warrior braid. If your workplace is more spreadsheets than pillaging, maybe dial back the undercut slightly.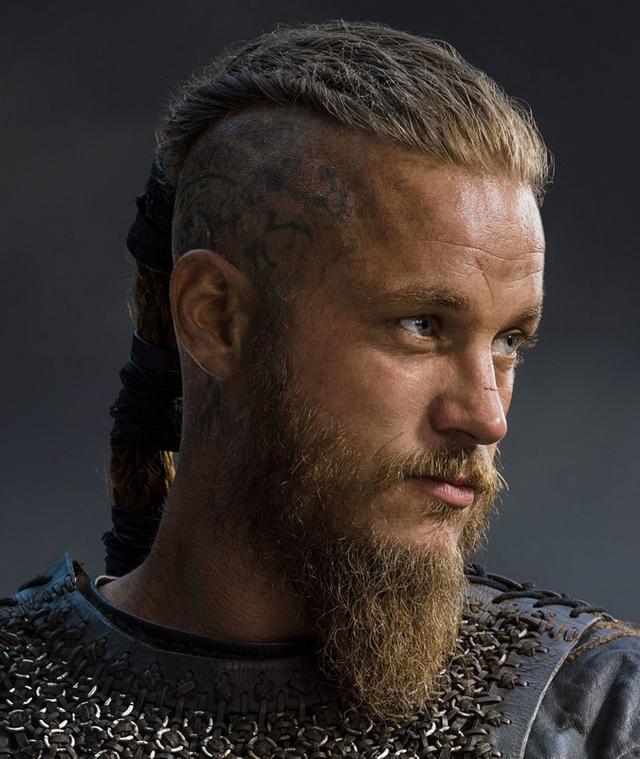 Single Plait
First seen on your 12-year-old sister, and now Jared Leto, this plaited style makes a standard ponytail feel like you've actually put some effort in. Just avoid combining with his all-Gucci wardrobe.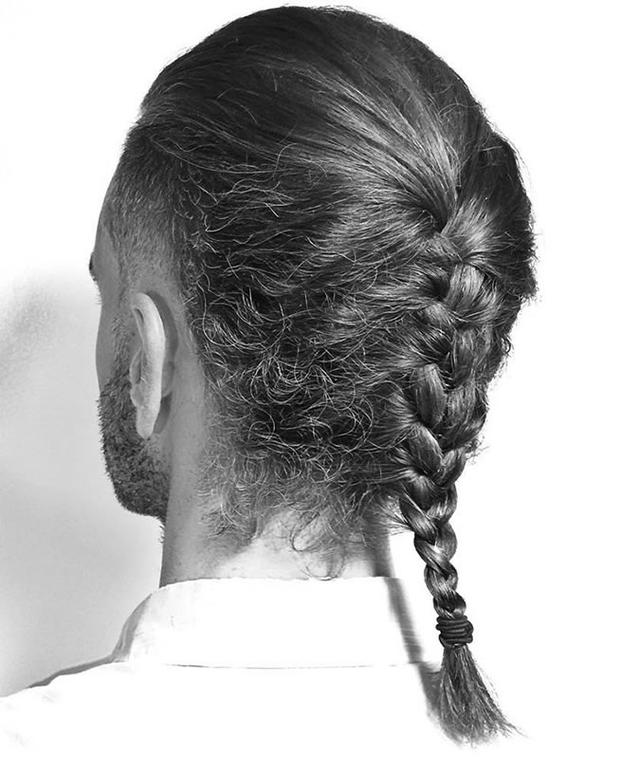 Braids With Bun
If you're committed to your man bun, then introduce some texture by adding braids that run from your forehead into the topknot. Works well with one or multiple plaits.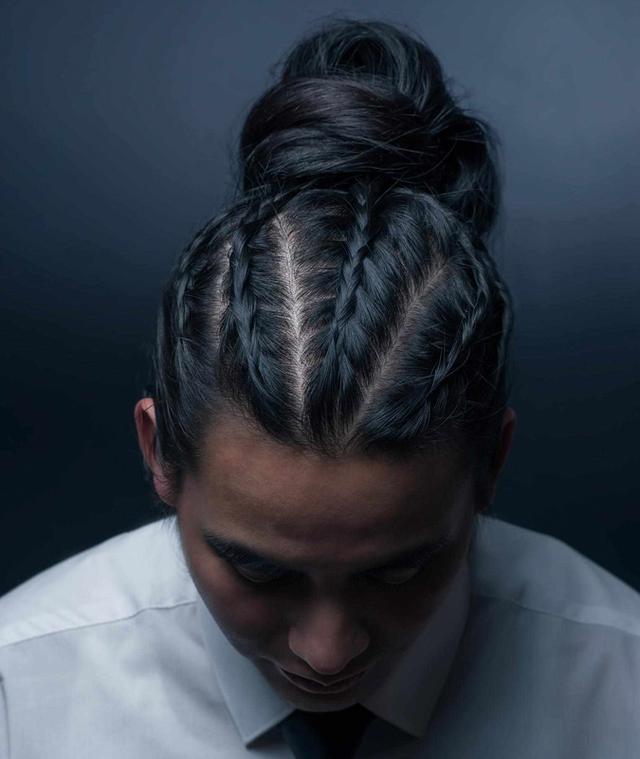 Twin Pigtails
Back in 2014, True Detective creator Cary Fukunaga swapped out his topknot for a pair of badass, shoulder-length braids. We'd advise following suit.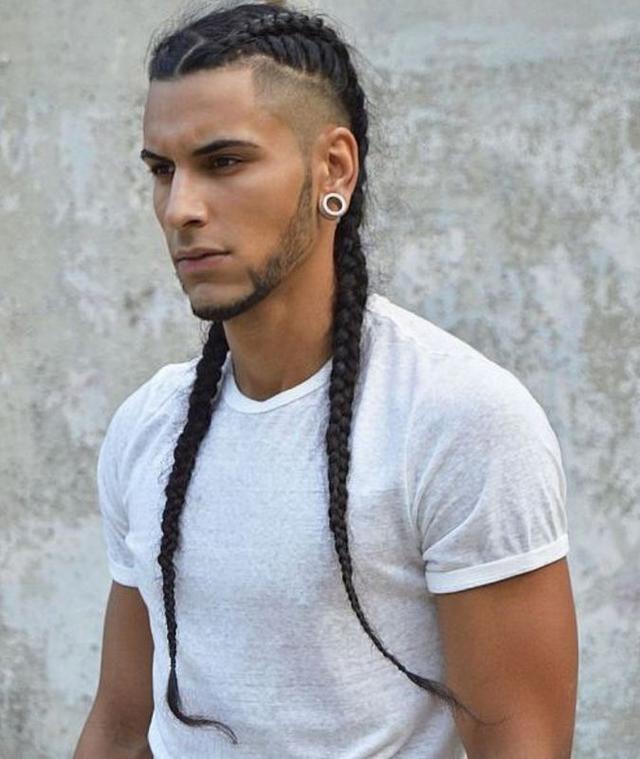 How To Style Braids At Home
If you're going to try your hand, arm yourself with some stiffening products. The aim is for the hair to stay in position and not fall apart, which is why thicker or wavier hair tends to work best, but you can cheat your way to similar results. "We like to use products that give the hair a bit of texture without being too stiff and sticky," says May. "Things like a waxy pomade or sea salt spray help add a little grip to your braid."
Rocked recently by Kendrick and A$AP, cornrows are enjoying a surge in popularity, says Haughton. But the technique for crafting them remains much as it was when they were first fashioned around 5,000 years ago. The hair is split into three equal pieces, then plaited: left under middle; right under middle; repeat.
Pull each strand tight to keep the braid neat and continue from front to back until you run out of hair (try to use the same amount in each braid so it looks uniform). If your hair isn't that grippy, wrap an elastic band around the end to keep the hair in place. You can then style your braids in anything from a loose ponytail to a topknot, or let them hang free.
For more involved styles, enlist the experts. It's tricky enough shaving the hair on your neck, let alone trying to fashion intricate box braids back there, by feel alone.
How To Maintain Your Braids
Once they're in, braids don't need much upkeep. "You should put a do-rag on at night to keep them tidy," says Haughton. This keeps the hair covered and stops grime or lint getting caught up in your braids. That's important, because you can't clean them as vigorously as you would unbraided hair, so gunk can easily build up. With washing, less is more, or they'll fall apart.
"It depends on the type of braid," says May, "but if you have small, tight braids, then make sure you moisturise the hair and your scalp with oil." Look for products that contain shea butter or mafura oil, which keep your braids and the skin beneath hydrated.
"Be careful when shampooing your hair," adds May. "When applying it, only run the shampoo along the length of the braid and don't rub, as this will cause the braid to come apart."