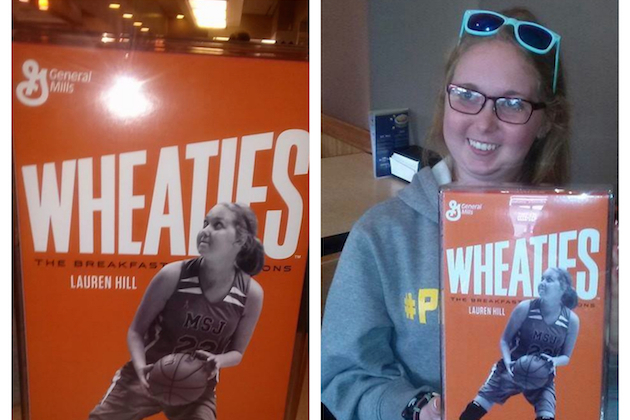 Already a champion, Lauren Hill joined the ranks of esteemed athletes by being featured on her own Wheaties box.
In another achievement in an already incredible week, Hill was named Women's Basketball Player of the Week in the Heartland Collegiate Athletic Conference.
Of course, all of that likely pales in comparison to sinking her opening layup against Hiram Sunday.
Here's more on Hill's Player of the Week award:
Source: 11 Alive | Ben Goldschmidt, The Cincinnati Enquirer