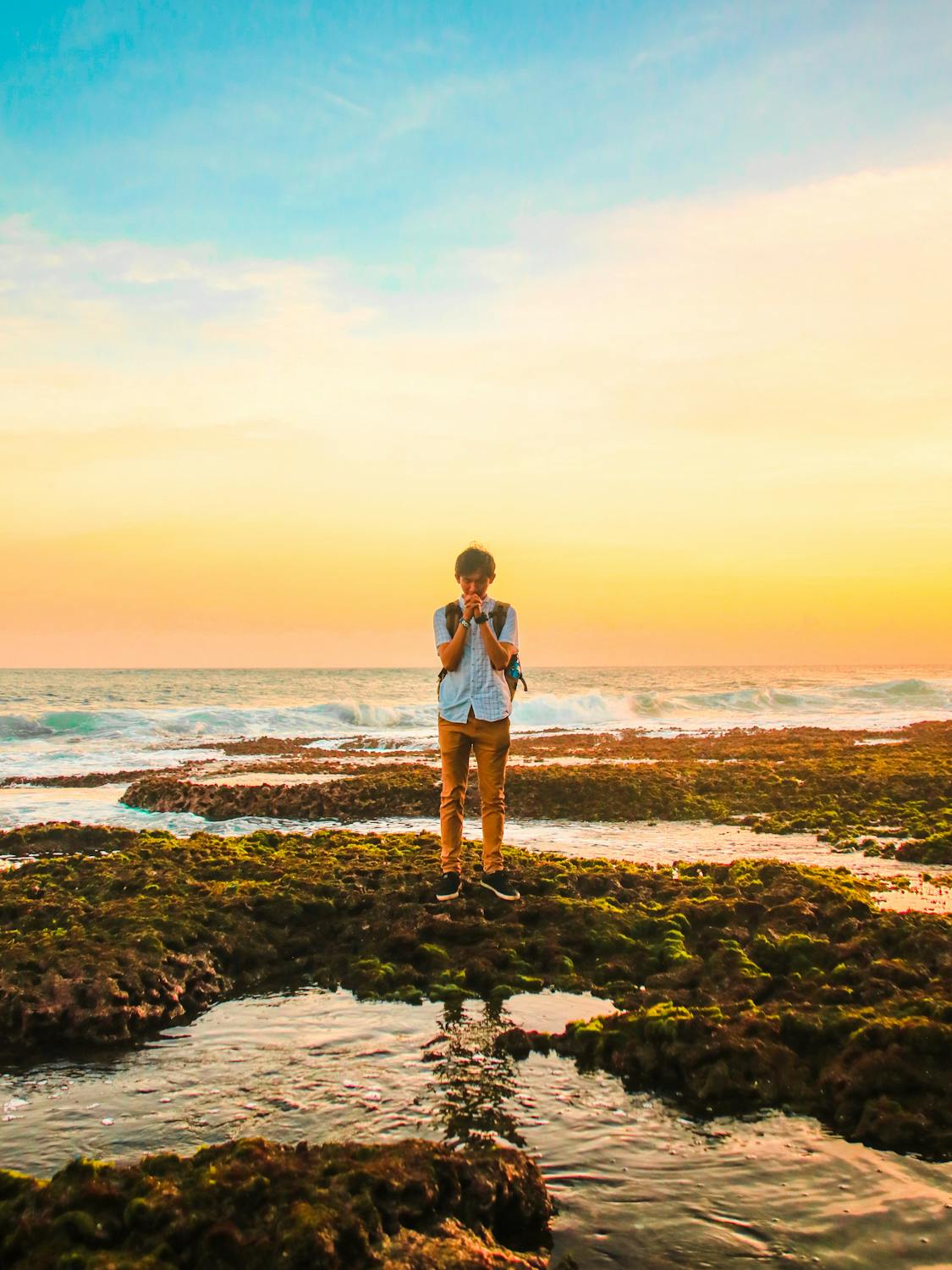 Ok let's keep it all the way onehunnit. Nowadays people could care less about knowing Yah and loving Him for real.  People just want to live how they want. In an interview to support his new album Jesus Piece, The Game said he should be able to wake up and smoke a blunt, then go to church and from church go to a strip club and it's all good. See nowadays people only care about material things. And that's even leaked into the church. You have preachers and teachers that teach that you can have cars, money, houses, whatever you want as long as you are faithful in your tithing and believe GOD. They teach that people who lack "things" lack faith. They Don't have more things because they don't have faith. Well to be real with you, it's like Corey Red said "There's no more gray lines, either you're with Jesus or you're not". The people that are not with Him and reject Him will miss out on the real meaning and purpose of life. They will miss out on real joy, love, and peace. So how can you tell if we really know and love Yah? Well, one answer is very blunt and simple. Do we obey Yahweh's commandments?
The question a Christian should ask himself constantly-Do I keep GOD's commandments? 
15 Proofs, We Know, That We Know Yahweh
By intimate fellowship (1 John 1:3-7; 2:13)  

A heart that is full of joy (1 John 1:4)

Obeying His commandments (1 John 2:3; 3:22

Walking as Y'Shua (Jesus real name in his language) walked (1 John 2:6)

Genuine love for all brothers and sisters (1 John 2:9-11; 3:10-19, 23: 4:7-21; 5:1)

Victory over Satan and the word (1 John 2:13-14 : 5:4, 18)

Hates the world's system (1 John 2:15-17)

Is one with other Christians (1 John 2:19)

Has the anointing of The Holy Spirit (1 John 2:20-27)

Always acknowledges Yahweh and Y'Shua (1 John 2:22-25)

Practices righteousness (1 John 2:29; 3:7-10: 5:1-4, 18

Cleansing ourselves (1 John 3:3, 1:7-9; 3:5-10)

Has the permanent presence of The Holy Spirit (3:24; 4:4, 13)

Faith (2:23: 5:1, 10)

Confessing Y'Shua (Jesus) (4: 14-15)
You might not know this but we face a big problem. See if there really is a GOD, it would be impossible for us to know by our own logic and thinking. It doesn't matter how smart you are. The reason why is because we live in a physical and material world, and the physical world can't cross over into the spiritual world. So GOD The Son ( Yeshua/Jesus) came from the spiritual world into the physical world
Yeshua came to be sacrificed for us. His sacrifice gives us full life
"For God so loved the world, that he gave his only begotten Son, that whosoever believeth in him should not perish, but have everlasting life" (John 3:16)
"He that believeth on the Son hath everlasting life: and he that believeth not the Son shall not see life; but the wrath of God abideth on him" (John 3:36).
"Verily, verily, I say unto you, He that heareth my word, and believeth on him that sent me, hath everlasting life, and shall not come into condemnation; but is passed from death unto life" (John 5:24).
"I am come that they might have life, and that they might have it more abundantly" (John 10:10).
Yeshua said He was sent to make Yahweh known.
"And ye have not his word abiding in you: for whom he hath sent, him ye believe not" (John 5:38).
"Jesus answered and said unto them, This is the work of God, that ye believe on him whom he hath sent" (John 6:29).
"Then cried Jesus in the temple as he taught, saying, Ye both know me, and ye know whence I am: and I am not come of myself, but he that sent me is true, whom ye know not" (John 7:28).
"I have many things to say and to judge of you: but he that sent me is true; and I speak to the world those things which I have heard of him" (John 8:26).
"He that seeth me seeth Him that sent me" (John 12:45).
"If ye had known me, ye should have known my Father also: and from henceforth ye know him, and have seen him" (John 14:7).
"All things that the Father hath are mine: therefore said I, that he shall take of mine, and shall show it unto you" (John 16:15).
So this means, if we want to know Yahweh, we have to get to know his Son, Yeshua. See GOD revealed Himself through His Son alone so if you know Yeshua, you will know Yahweh.
The Bible teaches:
 By this we know that we have come to know Him, if we keep His commandments. 
(1 John 2:3 NASB)
Ok so what are His commands?
"And this is his commandment, That we should believe on the name of his Son Jesus Christ, and love one another, as he gave us commandment" (1 John 3:23).
Elohim (אֱלֹהִ֔ים another name for GOD from the Old Testament. This name refers to the trinity) wants us to believe in the name of His Son Yeshua the Christ and love each. There are two points here:
If we want to know Yah for real, we have to believe in the name of His Son

Yeshua (this is the actual name of Jesus

. It's what his mom called him).

Yeshua

is the Messiah. If we believe in the Son, then we will know God, because

Yeshua

came to earth to show Yah to us.
To know God we have to love each other. See, you have to understand that love covers all of GOD's commandments. Now check this out because this is what a lot of so-called Christians miss. If we love our brother, we will not hurt our brother in any way. At least not on purpose. and when we notice we did hurt our brother or sister, we do what we can to make it right. When we do this, we keep all of GOD's commandments. The Bible makes this clear.
"Owe no man any thing, but to love one another: for he that loveth another hath fulfilled the law. For this, Thou shalt not commit adultery, Thou shalt not kill, Thou shalt not steal, Thou shalt not bear false witness, Thou shalt not covet; and if there be any other commandment, it is briefly comprehended in this saying, namely, Thou shalt love thy neighbour as thyself. Love worketh no ill to his neighbour: therefore love is the fulfilling of the law" (Romans 13:8-10).
A person that really knows Yahweh walks in the light (1 John 1:7). To walk in the light means to be real, honest, and sincere. Now check this out, the word sincere comes from two latin words, sine and cera, that means "without wax." Back in the day, Roman sculptures used to try to hide the mistakes in their marble sculptures by filling the cracks with wax. Nobody would know until the statute was in the hot sun. So their customers wanted to know that the art was "sincere" or "without wax". There are people in the church whose lives cannot stand to be tested by Yah's light. "Yahweh is light," and when we walk in the light there is nothing we can hide.
Walking in the light means...
When the light reveals our sin to us, we immediately confess it to Yah and ask for forgiveness.

Obeying Yah's Word (1 Jn 2:3-4)

Spend time daily in GOD's word discovering His will and obeying what He told us.
Obedience to Yah's Word is proof we love Him.
So how do we know if we know Yah? Well ask yourself, do we keep His commandments? Do we give by serving Yah and loving each other with everything we have? The truth is if we are not doing these two things, we do not know Yah. No matter what your favorite rapper, actor, or whoever might say. And to be real, he does not know Yah if he criticizes, grumbles, and backbites his brother and commits adultery, kills, steals, lies, covets, or does anything else against his brother or sister. A person who knows Yah for real has the passion to please Him and a hunger to know more about Him.
There are people who try to learn about Yah, and get to know Him in the wrong way. Please don't fall into this trap. Most people like to speculate about Yah. They like to dream and imagine what GOD is like and try to live by those dreams. They have dreamed up teachings,  and I'm not talking about teaching from The Bible. You have other people who try to know Yah by mystical, spiritual, or emotional experiences. They try to know the spiritual world through spiritists, astrology, seances, and magic. The only real way to know Yah is to spend time with Him in prayer meditation, Bible study, and fellowship.
Now let's talk about people who make a false profession. There are people who claim to know Yah but they really don't. The Bible is very clear and blunt about this issue in 1 John 2:4 where it says...
"He that saith, I know him, and keepeth not his commandments, is a liar, and the truth is not in him". 
Let me break it down to you like this. Yah gave us the scripture to tell us what to do and how to live then He sent His Son Yeshua to teach us and show us how to live. That's how much Yah loves us. Yes, we have the written Word, but we also have the living word. GOD The Son was sent to be a sacrifice for our sins but He was also sent to live a holy life so we can see how it's done. Yeshua only lived like Yahweh commands man to live. My point is anyone who says they love Yah but they just do what they want to do and don't follow Yah's commandments, is a liar. The only way you can know Yahweh is to follow His Son, and fellowship with Yah like Yeshua did. We have to follow the perfect life of Yeshua and walk and live as He did. Yeshua obeyed all the commands of Yah, so He knew Yah perfectly.  That's exactly what we need to do. When we obey Yah's commands, we end up with a deep and personal relationship with Yahweh.
It doesn't matter what type of relationship you're talking about, if you want to get to know someone, you study them and learn all about their thoughts, behavior, desires, and wants. That's how it is with Yah. The only way to know Him is to study Him and learn His wants and desires.
I can't stress enough, that the obedient person is the person who knows Yah and obeys Him. To be real, Yahweh could care less what you claim or how religious you are, if you don't obey Yah, you don't know Him or love Him period!
1 John 2:6 teaches us Whoever claims to live in him must walk as Jesus did.
The keyword in that scripture is "walk".  The word walk is translated from the Greek word peripatein, which means continuous action. It basically means, walking that does not stop. To continuously walk. If a man says that he abides in Christ, that means he walked as Yeshua walked. So how did Yeshua walk? He walked...
Trusting and having full faith in Yah 

Worshipping and praying to Yah

Fellowshipping and communing with Yah

Giving and sacrificing all He was and had to Yah

Seeking and following after Yah

Teaching and telling others about Yah

Loving and caring for others just as Yah said to do

Obeying and keeping all of GOD's commandments
This is a solid Christian brother. A brother who lives what he says he is. If he says he knows Yah, he walks just like Yeshua walked. He believes and trusts Yah; he worships and prays to Yah, and he does all the other things that Yeshua did. He walks in the footsteps of Yeshua, doing exactly what Yeshua did. This is the person who knows Yahweh. There is no debate or argument here!
"Therefore we are buried with him by baptism into death: that like as Christ was raised up from the dead by the glory of the Father, even so we also should walk in newness of life" (Romans 6:4).
"This I say then, Walk in the Spirit, and ye shall not fulfil the lust of the flesh" (Galatians 5:16).
"But if we walk in the light, as he is in the light, we have fellowship one with another, and the blood of Jesus Christ his Son cleanseth us from all sin" (1 John 1:7).
"He that saith he abideth in him ought himself also so to walk, even as he walked" (1 John 2:6).

"For I have given you an example, that ye should do as I have done to you" (John 13:15).
"Let this mind be in you, which was also in Christ Jesus" (Phil. 2:5).
"For even hereunto were ye called: because Christ also suffered for us, leaving us an example, that ye should follow his steps" (1 Peter 2:21).
You Are Not A Goon Part 1
I know I'll get called a hata'. But the truth is, this is not hate. It's love. I could not tell you the truth if I didn't love you! The truth is, it's the enemy's goal to keep you dumb, blind, and in bondage. Then he can control you. So he uses B.E.T, movies,…
Continue