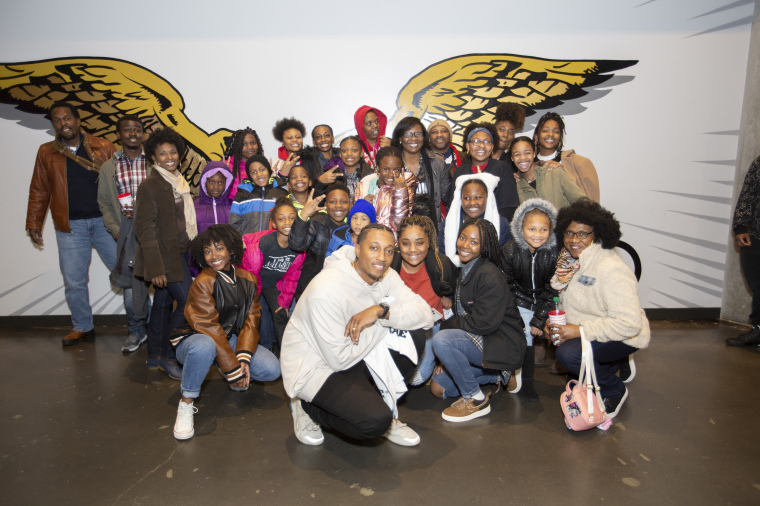 Lecrae with students and families from Peace Preparatory Academy at an Atlanta Hawks game. | Jackieoandco
When people think of Lecrae, the image that often comes to mind is one of a Grammy Award-winning rapper, but it's his work outside of music that's quietly making the greatest impact on people's lives.
His vast community service work is helping several families come out of poverty and avoid the cycle that befalls so many who are living in impoverished communities across the U.S.