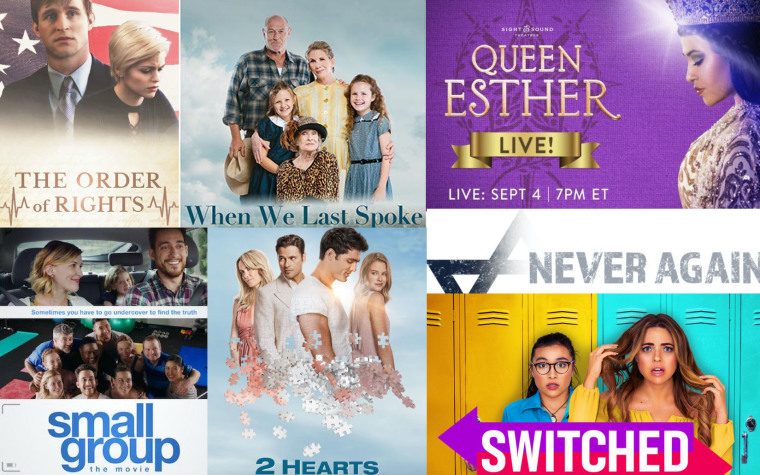 The success of faith-based films in recent years has led to a resurgence of Christian movies being made.
Although state lockdowns in response to COVID-19 led to the closure of movie theaters nationwide and upended theatrical debuts, streaming services have continued to offer Christian and faith-themed content for audiences. Some films will also be among those that spearhead the reopening of movie theaters in the U.S.
Here's a list of seven new faith-based movies that will be released this summer and fall, some on streaming platforms and others in theaters.
"Switched" – Sept. 4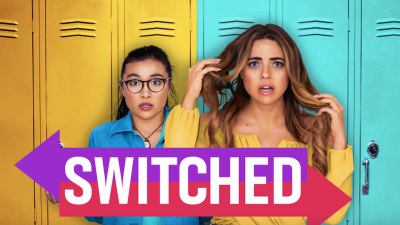 Switchedmovie.com | Switchedmovie.com
The new faith-based film "Switched" will debut on Digital and Video On Demand on Sept. 4 and released on DVD Oct. 6.
"Tired of being bullied, Cassandra Evans prays that her nemesis Katie Sharp, the queen bee of social media, would know what it's like to walk a day in her shoes. Her prayer is answered in an unexpected way when they get 'Switched,' the synopsis reads.
"When Cassandra Evans and Katie Sharp wake up to discover they've switched bodies, the two girls must learn to appreciate both the blessings and struggles the other faces on a daily basis, in school and at home. Packed with life lessons of forgiveness, perspective, encouragement and understanding, 'Switched' will help teenagers who are searching for their worth in looks and popularity to find their true identity in Christ."
"Switched has the power to change people's lives and give perspective to students who are struggling with bullying and comparison in school,"  Executive Producer and founder of Project Inspired, Nicole Weider, said in a statement shared with The Christian Post. "I am so excited to see the ways this film will positively impact the lives of young women."
The film is being released by production studios Mustard Seed Entertainment and Weider Entertainment. The cast of "Switched" features Miya Horcher ("The Rookie"), Madeleine Byrne ("Twenties"), John Schneider ("The Dukes of Hazzard), Vanessa Merrell ("Jane the Virgin,"), Laurine Price ("American Crime Story," "This Close"), Denise Richards ("Starship Troopers") and Nicole Weider ("Catching Faith 2").
More information is available on switchedmovie.com
'Queen Esther' – Sept. 4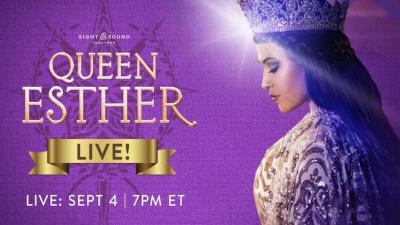 Sight & Sound Theatres' stage production of "Queen Esther" will make its worldwide broadcast debut on Sept. 4, 2020. | 130 Agency
Sight & Sound Theaters will present its first-ever live worldwide broadcast of "Queen Esther" after its stage production was canceled earlier this year due to lockdown orders in response to the novel coronavirus.
The live performance will be available to watch on Sight and Sound's new streaming platform sight-sound.tv on Sept. 4 at 7 p.m. Eastern time along with other stage productions by Sight & Sound Theaters on Labor Day weekend.
Some 434 performances of "Queen Esther" had been scheduled for its nine-month run in the 2,000-seat theater at Sight & Sound's studio in Pennsylvania before it was forced to halt the production after its premiere in March. The show had sold over 550,000 tickets but after Gov. Tom Wolf issued executive orders limiting indoor gatherings the theater was forced to cancel its performances.
"This year has been incredibly challenging, but we continue to see the faithfulness of God each step of the way," Katie Miller, corporate communications manager of Sight & Sound, told CP earlier this month. "After canceling over 200 shows, and knowing that hundreds of thousands of people would not be able to experience the powerful message of 'Queen Esther,' we knew we had to do something."
"With the future still uncertain, not knowing when we will be able to welcome full crowds again, we prayerfully began walking toward the idea of the first-ever live broadcast of a Sight & Sound show," Miller continued. "We are so thrilled to be taking this next step of extending the ministry beyond our walls and offering 'Queen Esther Live!'"
'The Order of Rights' – Oct. 2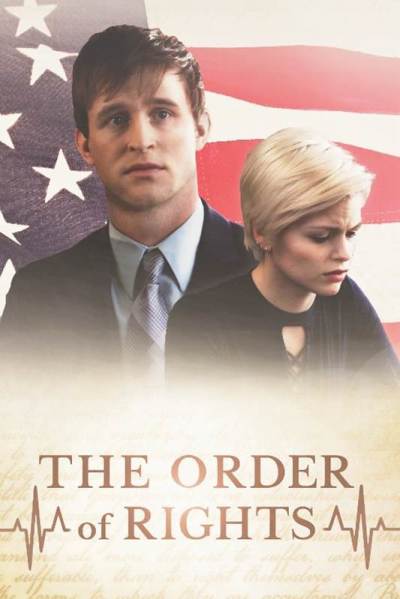 Order of Rights
Stone Roads Productions will be releasing the pro-life film "The Order of Rights" on Oct. 2.
The makers of "The Order of Rights" show the competing views surrounding the controversial topic.
The movie centers on Emma Stein, "a pregnant single girl who has been advised by her mother to have an abortion despite the objection of the child's young Christian father, Ethan Carpenter. Even as Ethan tries to help her, she decides to go ahead with terminating the pregnancy. Ethan and his family file a lawsuit on behalf of the child's right to life, and their story moves to prominence as a nationally publicized court case. The court has to decide whether the child in Emma's womb is a person or not, and if so, is it endowed with the inalienable rights as enumerated in the Declaration of Independence," the synopsis reads.
The lead roles are played by Emma Elle Roberts and Ben Davies.
"The title, 'The Order of Rights' refers to the order in which the categories of rights are deliberately listed in the Declaration of Independence: 'Life, Liberty and the Pursuit of Happiness,' such ideals often recognized as America's mission statement upon which our governing framework, the Constitution, is based," the film's director Jim Ball said in a statement to CP.
"It is our hope to raise the voices of millions through this film who are speaking out, and especially for those who cannot speak for themselves, the unborn," Steve Ball, the film's executive producer added. "It is also our hope that this film touches those who have experienced abortions so that they know that they can receive forgiveness and begin to heal."
"The Order of Rights" has won several awards including Most Inspirational Feature Film by the ICFF and Best Inspirational Film by the Green Mountain Christian Film Festival, to name a few.
The movie will be available on the streaming platforms Amazon, Google, and VUDU.
'Small Group The Movie' – Oct. 6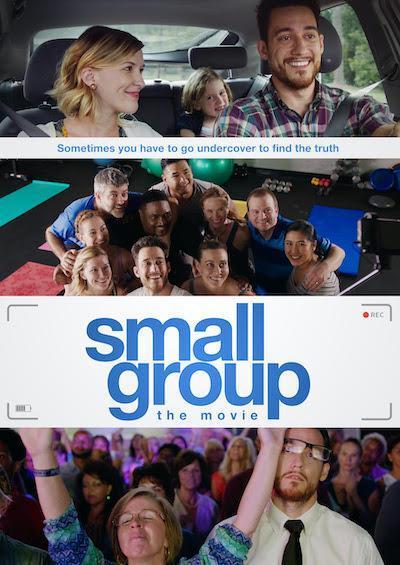 "Small Group" the movie
Faith-based films are often told from the perspective of those who are already believers, but filmmaker Matt Chastain thought it'd be interesting to show what goes on in church culture through the eyes of a skeptic who joins a small group.
The upcoming Christian comedy, "Small Group The Movie," is coming out Oct. 6 on Digital Rent/Buy via Amazon, iTunes, GooglePlay, Vudu, Redbox, Christian Cinema and on DVD via Amazon and other major online platforms.
According to the movie's description, "R. Scott Cooper is hired to make a film about the dwindling influence of Christianity. But to his surprise, the producer asks Scott to secretly infiltrate a small group and make a cheap hit piece. Already having moved his family to Athens, Georgia, he's forced to move forward but discovers much more than he set out to do."
Chastain based the film off his own experience in a church small group.
"In 2014, my wife and I had joined a small group at our church. The whole experience just felt so much more real and genuine and interactive than other church experiences I'd had," the filmmaker told The Christian Post in a previous interview. "It was early on, maybe in the second meeting, when I was kind of given the idea: this is a story that needs to be told! Somebody oughta make a movie called 'Small Group'! Being too dumb to know what an undertaking it would actually be to do it right, I decided to write a screenplay and make a movie!"
Click here to read more.
SOURCE: Christian Post, Jeannie Law