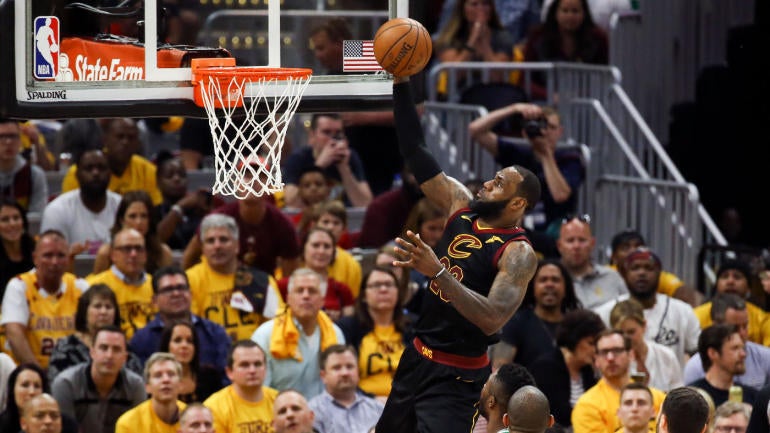 CLEVELAND -- The Cleveland Cavaliers had a pep in their collective step on Saturday, and they should have. Down 2-0 heading into Game 3 of their conference finals series against the Boston Celtics, the Cavaliers' season was essentially on the line. 
You could tell mere minutes into the game that this would be different. Cavs guards George Hill and J.R. Smith knocked down 3-pointers created by LeBron James. Boston swingman Jaylen Brown stepped out of bounds when trying to challenge James. A deep James 3-pointer put Cleveland up 20-4 seven minutes into the game, and the Celtics never recovered. 
It is difficult to quantify energy and effort in professional sports, but no observer of these Cavs would dispute that they have struggled in these areas. When Cleveland pushes the ball after stops and gets into its sets as fast as possible, it is extremely hard to stop … but it doesn't do that all the time. When James is going all-out on defense in crucial playoff games, he is still one of the league's very best at that end of the floor … but he doesn't do that all the time.
"I think tonight as a group, even when things broke down, we just covered for one another," James said after blasting Boston, 116-86. "We made them make extra passes. We made them make extra dribbles. We were flying around, and I just happened to be one of the guys on the floor that wanted to fly around as well."
The natural follow-up question: Why does this happen on certain nights and not others?
"I don't know," James said. 
"I don't know, either," Kevin Love said.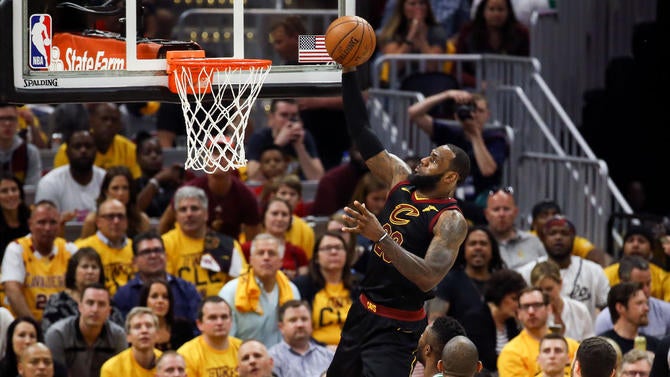 James stifled a smile at the podium as if to say that he has been looking for this answer all season. More than any team in the playoffs, let alone the four that are still alive, there is a giant gulf between the Cavs at their best and their worst. For much of the first round against the Indiana Pacers, Cleveland looked old, slow and shallow. For much of the second round against the Toronto Raptors, it looked unstoppable. 
Against the Celtics, the Cavs looked completely out of their comfort zone for two games. When they desperately needed a win, though, they kicked Boston's teeth in. 
The best part, from their perspective: It wasn't even just the LeBron show. The ball moved on offense, Cleveland was 17-of-34 from 3-point range and all five starters (plus Kyle Korver) scored in double figures. Tristan Thompson made Al Horford's life difficult. Larry Nance Jr. was smart and effective on both ends.  
"I thought overall, across the board, we were just doing a better job of getting in the passing lanes, making it tough for them and, more than anything, just contesting shots," Love said. "We didn't make any huge adjustments. We made a few minor adjustments."
Read More Here