As a black woman, Lupita Nyong'o knows just how important it is to speak up about her hair. 
"My hair is something that, historically, has been shunned," the "Black Panther" actress told Net-a-Porter for the magazine's fall fashion issue. "I mean, how often do you hear, 'You can't get a job with hair like that'?" 
Nyong'o, 35, told Net-a-Porter's Carolyn Kormann that she still hears that microaggression often. 
"Natural, African, kinky hair ― it's often been painted as uncivilized or wild," Nyong'o added. 
The Oscar winner is no stranger to talking about the racist remarks she receives about her hair. Last year she called out British magazine Grazia for editing out the kinky part of her hairstyle on the magazine's cover.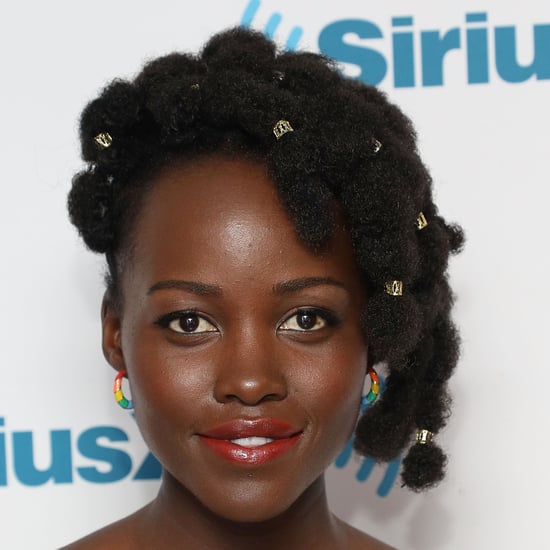 "Being featured on the cover of a magazine fulfills me as it is an opportunity to show other dark, kinky-haired people, and particularly our children, that they are beautiful just the way they are," Nyong'o, who was born in Mexico City and raised in Nairobi, Kenya, wrote in November 2017. 
"I am disappointed that [Grazia] invited me to be on their cover and then edited out and smoothed my hair to fit their notion of what beautiful hair looks like," she continued. "Had I been consulted, I would have explained that I cannot support or condone the omission of what is my native heritage with the intention that they appreciate that there is still a very long way to go to combat the unconscious prejudice against black women's complexion, hair style and texture."
Nyong'o added the hashtag #dtmh — a shortened version of "don't touch my hair," an iconic phrase made famous by Solange Knowles. (Grazia later apologized.)