This Moroccan inspired dish is a fusion between a Mediterranean Diet recipe and the flavors of New England.  I have cooked this for thousands of people in my workshops and many have told me that I should bottle the sauce.  It is the perfect blend of sweet and tangy, combining honey, molasses and Dijon mustard with Moroccan spices.  You can cook this on the stove top, a Dutch oven or in a crock pot, but here we use an instant pot which cuts the cooking time in half and the instant pot chicken comes out even more tender than other cooking methods.  Saute the chicken in olive oil (in the instant pot), add the rest of the ingredients, cook for 20 minutes and it is ready.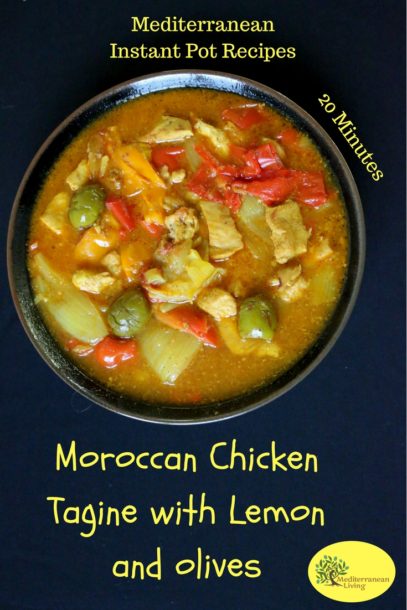 This is one of those dishes that is easy to make, but elegant.  It can be served for almost any type of event from casual to fancy.
If you don't have an Instant Pot you can make this using the recipe here:  Chicken Tagine with Peppers and Olives.