In a city rocked by recent protests, star NFL player Cam Newton worked out on the field prior to kickoff at a Panthers home game in Charlotte wearing a black shirt bearing a Dr. Martin Luther King Jr. quote: "Injustice anywhere is a threat to justice everywhere."
The pre-game attire of Newton, one of the league's best-known black players, was an apparent acknowledgment of the concerns of demonstrators who have held daily protests since the police shooting death of an African-American man, Keith Lamont Scott, early last week.
The Carolina Panthers' game against the Minnesota Vikings at Bank of America Stadium had been designated an "extraordinary event" by the city, a designation that enabled Charlotte under a city ordinance to put in place certain restrictions, according to a Charlotte police press release.
The press release said "a variety of intelligence sources indicate that protests and acts of disruption will continue in Center City, Charlotte. Considering there will be large open crowds with public access, there is potential that harm could take place if a so motivated individual or group had the desire to do so," the release says. "In order to provide a safe and secure environment, we will need to expend significant public safety resources during this event."
But early reports indicated large but peaceful demonstrations near the stadium, with the crowd surrounded and contained by police.
Newton, speaking to the press Wednesday, called the fatal shooting of Scott "embarrassing" and said that it touched on a "state of oppression in our community."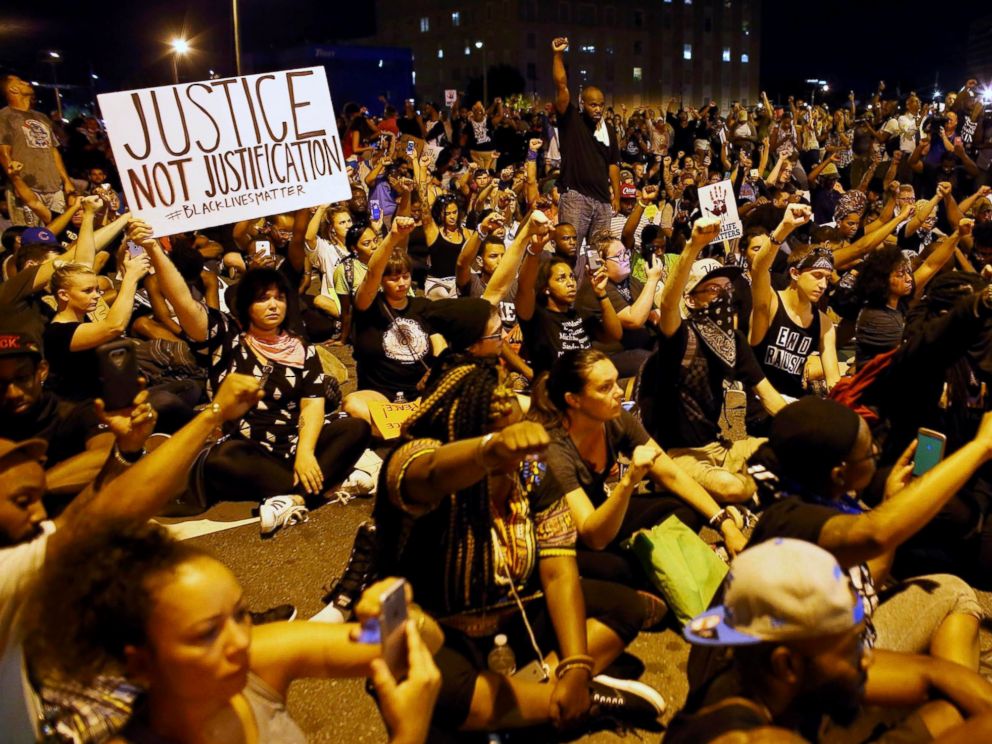 Mike Blake/REUTERS
more 

+
Peaceful demonstrations and violent clashes have shaken the city of Charlotte every day since Scott was killed by a black police officer on Tuesday.
The shooting took place in an apartment complex parking lot not far from the stadium, and protests moved within a few blocks of that area starting on Wednesday.