Seattle's Vietnamese scene is wonderfully diverse, most known for its wide availability of those steamy bowls of pho everyone craves. Not to be outdone, the Vietnamese-French banh mi is also one of the most recognizable dishes from Vietnamese cuisine. The banh mi makes an ideal meal any time of year, but it's particularly splendid when the sun is out, as the sandwich's light, bright flavors are refreshing as part of a picnic or a brisk hike. The zesty, wallet-friendly classic starts with a simple baguette, cut lengthwise, filled with ultra-flavorful ingredients like sliced ham, chopped pork, and pickled vegetables. Here are the top places to try it.
These places are not ranked, but listed geographically, from north to south. If you think we missed a spot or want us to consider adding something for a later update, send us a tip.
For all the latest Seattle dining intel, subscribe to Eater Seattle's newsletter.
Note: Restaurants on this map are listed geographically.
1. Yeh Yeh's
19915 64th Ave W
Lynnwood, WA 98036
(425) 776-7213
This unassuming Lynnwood favorite serves a crispy baguette filled with slaw of daikon and carrots to balance out the savory grilled meat tenders. For some extra oomph, the barbecue pork option adds tender pork cuts to the classic banh mi fixings.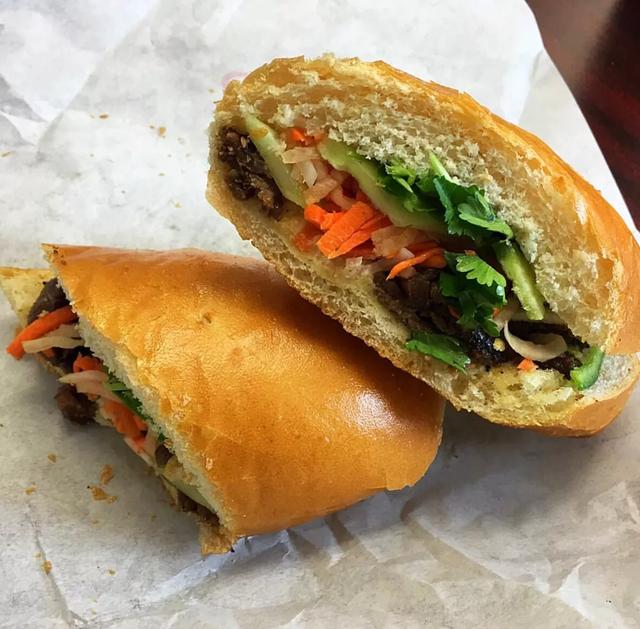 2. Rise and Shine Bakery
19920 Aurora Ave N
Shoreline, WA 98133
(206) 629-4987
Situated right off Highway 99 in northern Shoreline, the slightly cramped Asian bakery is easy to miss but hard to pass up for its banh mi. The special combo is a refreshing ham and pork sausage option.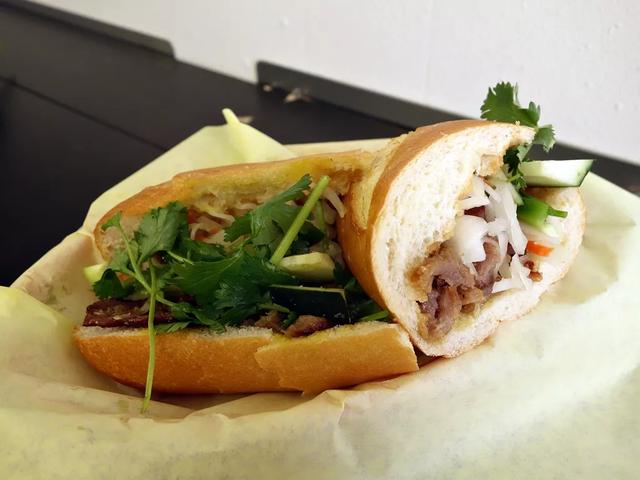 3. Cafe Banh Mi
10700 Meridian Ave N #106
Seattle, WA 98133
(206) 364-3354
This no-frills deli occupies a peculiar space inside an office building close to Northgate. Despite its lack of atmospherelack of at, the shop's hearty banh mi offerings rival those in the International District. Classics such as the lemongrass pork shine with an umami glaze and come in satisfyingly large portions.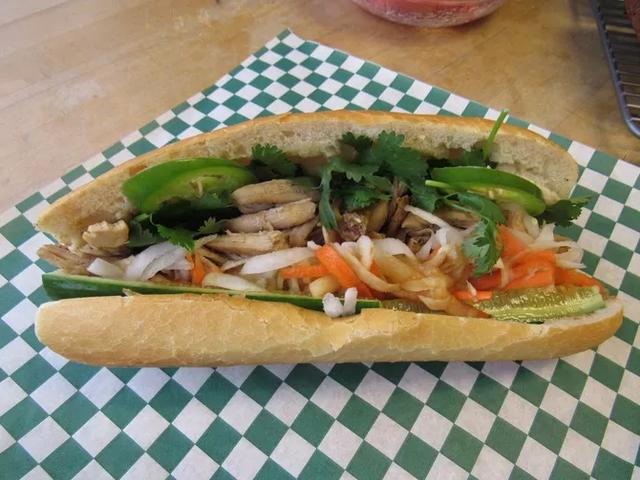 4. Banh Town
10414 Holman Rd NW
Seattle, WA 98133
(206) 257-4254
Greenwood's Banh Town is a treasure trove of Vietnamese flavors, and its mix of classic sandwiches, like a delectable five-spice lemongrass pork option, and modern twists, including a corned beef version dipped in pho broth, is no exception. Each one drips with savory juices yet maintains crucial crunchiness.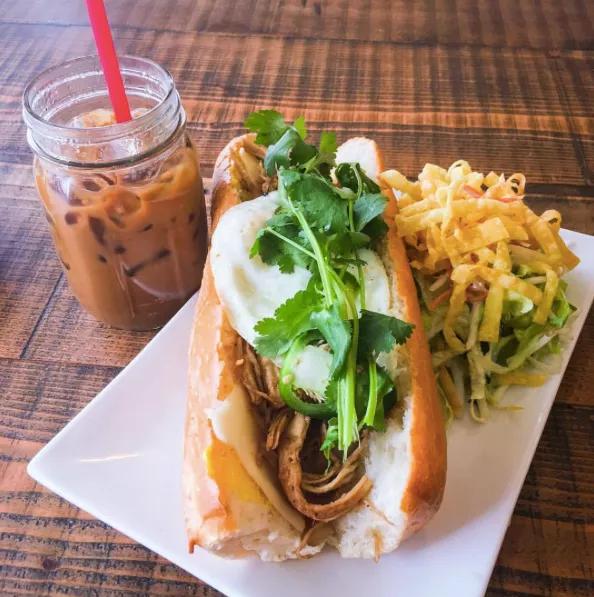 5. Saigon Deli (U District)
4142 Brooklyn Ave NE
Seattle, WA 98105
(206) 634-2866
A brief walk from the University of Washington campus, this low-key deli draws students looking for a meal at the price of a cup of espresso. Saigon Deli keeps them coming back, though, with its simple twist on the classic sandwich: a fried egg on top, oozing yolky goodness.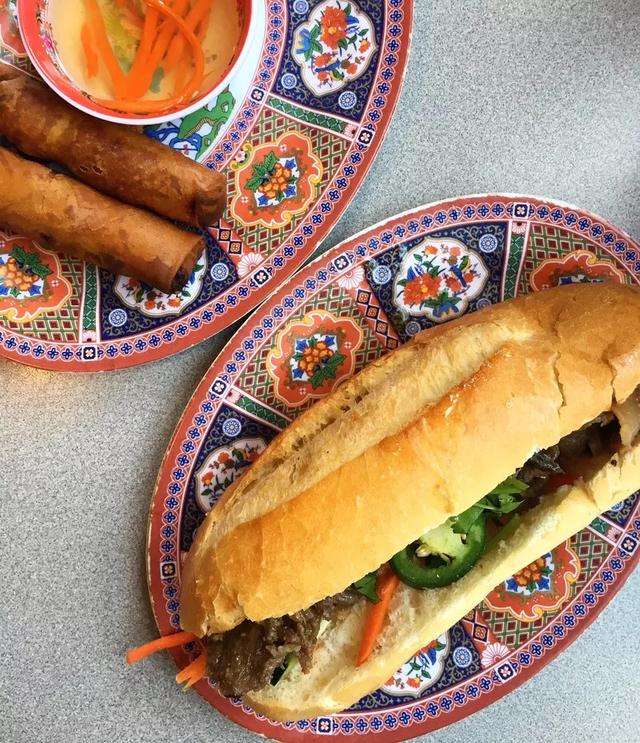 6. Curbside
3 W Nickerson St
Seattle, WA 98119
(206) 915-2581
This hip, hyped-up food truck is a fixture in Queen Anne's Seattle Pacific University area, but is also commonly seen at CenturyLink Field at Seahawks games, where fans can munch on their fresh meat and veggies banh mi sandwiches while watching the game. The fresh spring rolls are a blissful alternative for gluten-free diners.
7. Lan Hue
900 S Jackson St
Seattle, WA 98104
(206) 623-3866
An import of a longstanding family business in Vietnam, this International District spot is more modern than its neighbors, yet despite the fact that all the ingredients are made on-site — from the bread down to the mayonnaise and bologna — the prices remain competitive. The sandwiches are neatly organized, carefully filled, and snugly wrapped, making for a convenient and mostly mess-free meal.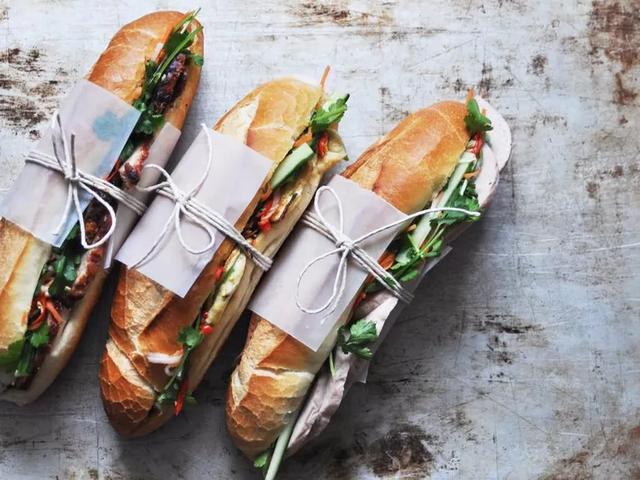 8. Saigon Deli (International District)
1237 S Jackson St
Seattle, WA 98144
(206) 322-3700
Naturally, Little Saigon is home to some beautiful banh mis, as evidenced by the generous portions of barbecue pork and roast chicken at this quick-service deli (not related to the Saigon Deli in the U District). The portions are generous: Heaps of tender, flavorful meat are buried beneath a bed of fresh cilantro, daikon, and cucumber.
9. Chu Minh Tofu and Vegan Deli
1043 S Jackson St
Seattle, WA 98104
(206) 723-6095
As the only vegan entry on the map, this deli is a colorful standout in an otherwise drab section of the International District. The banh mis here are made with tofu, coconut milk, and vegan mayonnaise for a hearty mix that stands up to meaty versions.