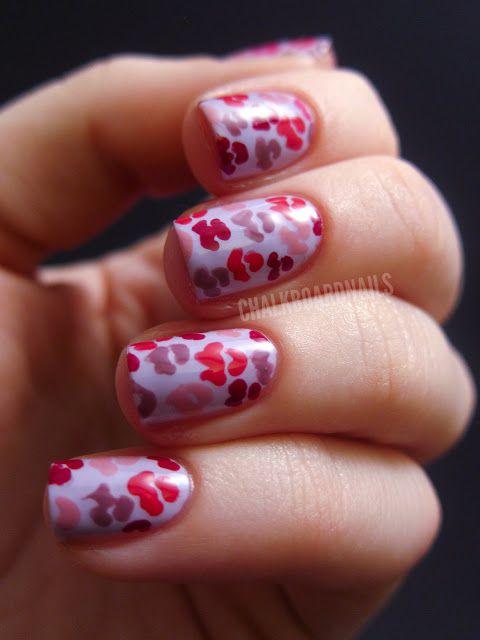 Chalkboard Nails
Use any colors you'd like—or go with the same scheme as this blogger—to remake this kissable idea.
Get the tutorial at Chalkboard Nails.
2 Love Letters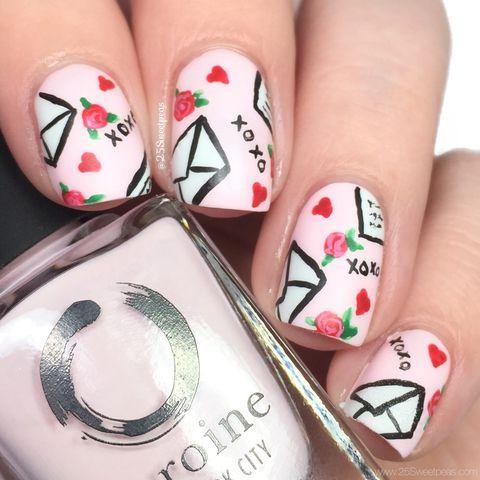 These teeny tiny envelopes are just too cute.
Get the tutorial at 25 Sweetpeas.
3 Girly Girl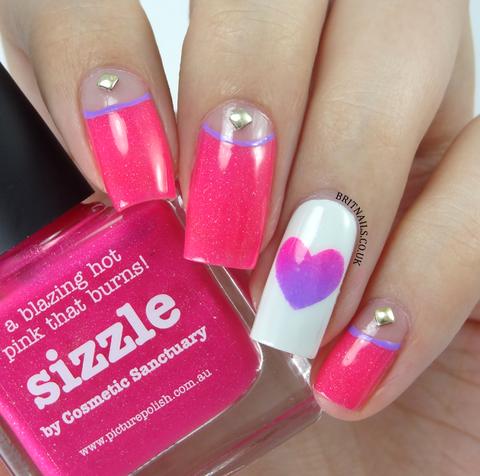 Brit Nails
Shiny studs, hot pink, and an ombré accent nail will ensure your manicure gets noticed!
Get the tutorial at Brit Nails.
4 Hedgehogs in Love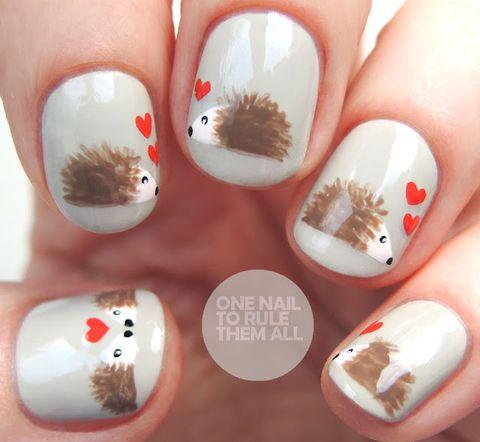 One Nail to Rule Them All
These cute little critters are just absolutely adorable. Check out the kissing duo on the thumbnail!
5 Chocoholic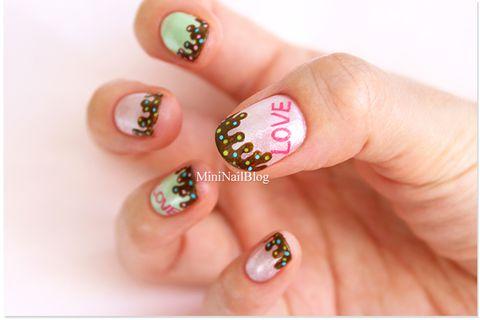 Nailbees
You'll want to lick your fingers clean after applying this chocolatey design.
Get the tutorial at Nailbees.
6 Be Mine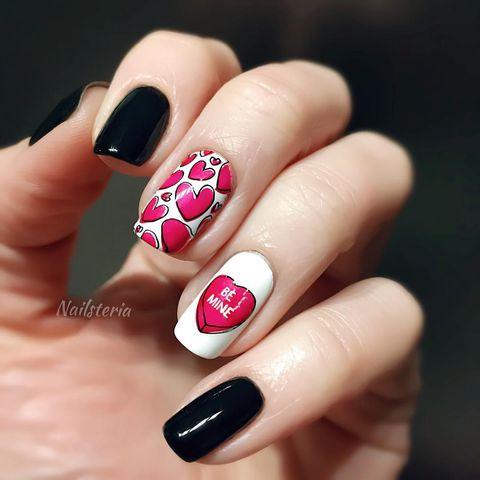 Nailisteria
Even if you don't have a steady hand, you can recreate this look using a stamp like this nail artist.
7 Confetti Hearts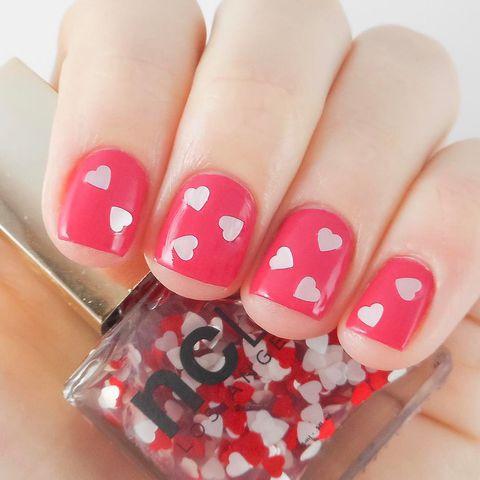 Karissa Bianco
8 High-Gloss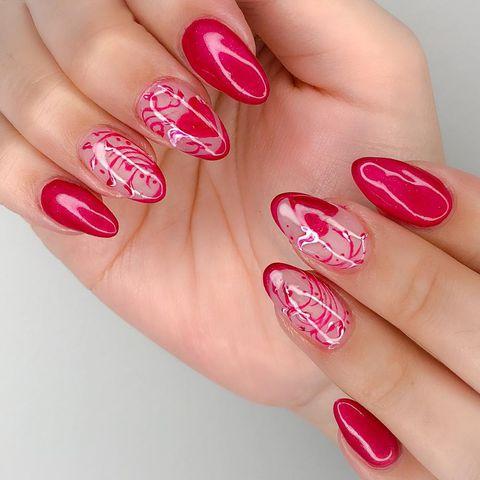 Nancy Bergeron
This super shiny design would look stunning in any shade of pink or red.