Tijuana is the talk of the taco world right now. The Mexican city to the south has been an inspiration for an untold number of new stands, trucks, and restaurants over the past few years, leading to long lines, lots of Instagram fame, and a general rise in the quality of tacos found all over greater Los Angeles. From grilled carne asada, ideally cooked over charcoal, to hefty corn tortillas, thick swipes of guacamole (and even a few with cheese, beans, and flour tortillas) this current taco trend is showing no signs of slowing down. Here's where to find ten of the best Tijuana-style tacos across greater Los Angeles.
Note: Restaurants on this map are listed geographically.
1. Tacos El Venado
11700 Victory Blvd
North Hollywood, CA 91606
(323) 944-8320
Tacos El Venado absolutely runs the San Fernando Valley taco scene. With multiple locations, this Tijuana-inspired stand draws legions of fans nightly, and draws in tens of thousands of Instagram followers along the way.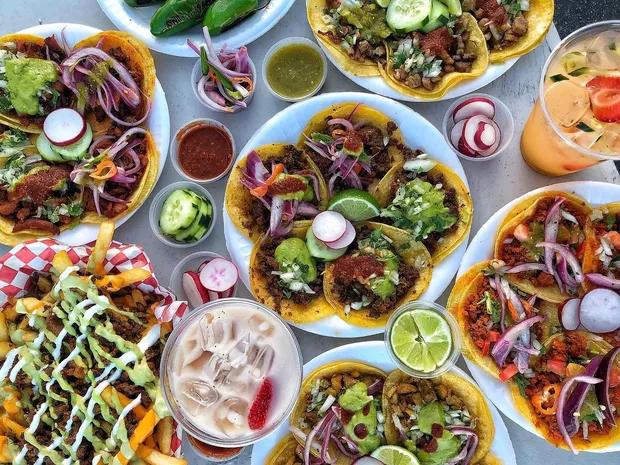 2. Pablito's Tacos
3803 W Burbank Blvd
Burbank, CA 91505
(818) 966-8532
One of the newer entrants onto the Tijuana-style taco scene is Pablito's. The restaurant actually began life as a Peruvian pop-up turned sit-down spot, but now they've expanded into Tijuana territory with multiple locations across the Valley, including at the famed Circus Liquor.
3. Angel's Tijuana Tacos
4211 Eagle Rock Blvd
Los Angeles, CA 90065
Angel's Tijuana Tacos is actually run by the same team as Tacos El Venado, though they tend to focus on different neighborhoods. The new-ish Eagle Rock location rocks from dusk until late night, often playing to very long lines.
4. Tacos 1986
609 S Spring St
Los Angeles, CA 90014
There may be no more talked-about taco of the past year in Los Angeles than Tacos 1986, the street vendors turned Downtown restaurant operators who hail from Tijuana proper. Don't sleep on the adobado, or those mushrooms.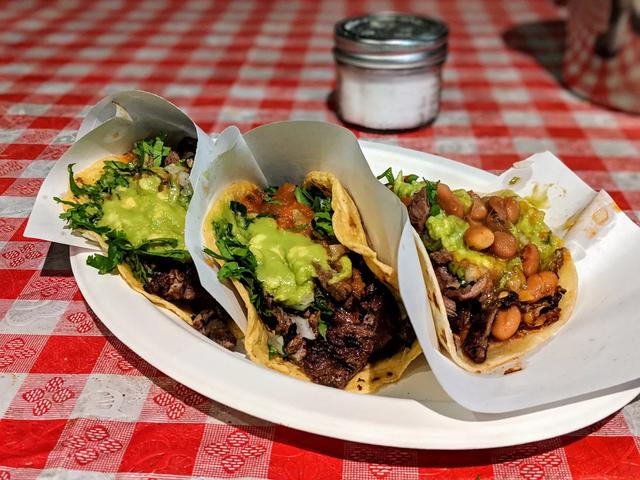 5. Loqui
8830 Washington Blvd #104
Culver City, CA 90232
(310) 220-7260
Loqui works a pan-Baja menu, offering flour tortillas similar to Rosarito's El Yaqui, and other outfits found out in Mexicali. There are plenty of attachments to Tijuana directly, including options for corn tortillas.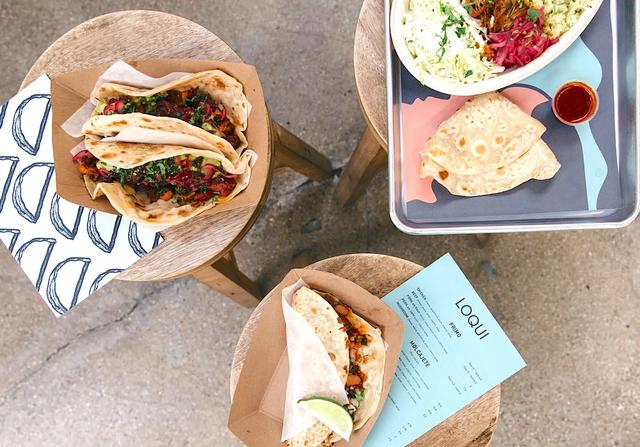 6. El Ruso
3631 Union Pacific Ave
Los Angeles, CA 90023
El Ruso owner Walter Soto hails from Tijuana, and makes his Mexicali/Rosarito-inspired fare shine despite all the competition out in Boyle Heights. Head there for charcoal-kissed carne asada, and lots of guacamole.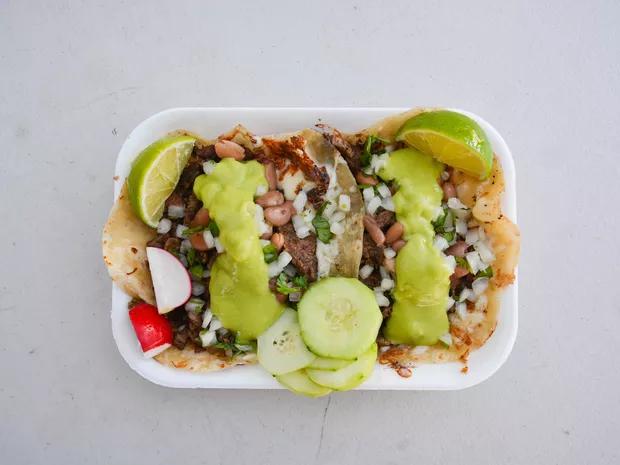 7. Tire Shop Taqueria
4077 S Avalon Blvd
Los Angeles, CA 90011
Tire Shop Taqueria is the O.G. street vendor within the Tijuana genre. They've been doing handmade corn tortillas and thick smears of guacamole over carne asada for years, well before the Instagram influencers showed up.