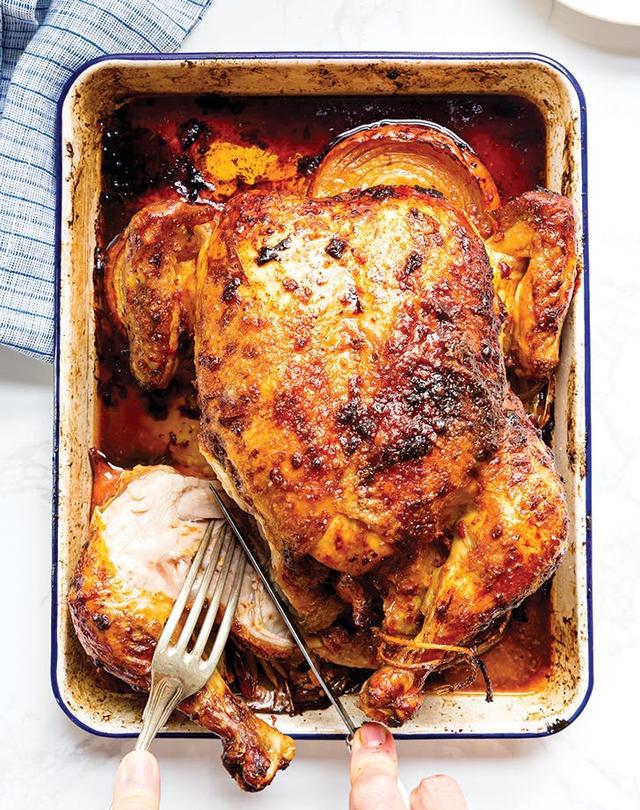 1. Whole Roasted Chipotle Chicken
A surefire way to impress? Roast a whole bird. Ina and Jeffrey Garten would be so proud.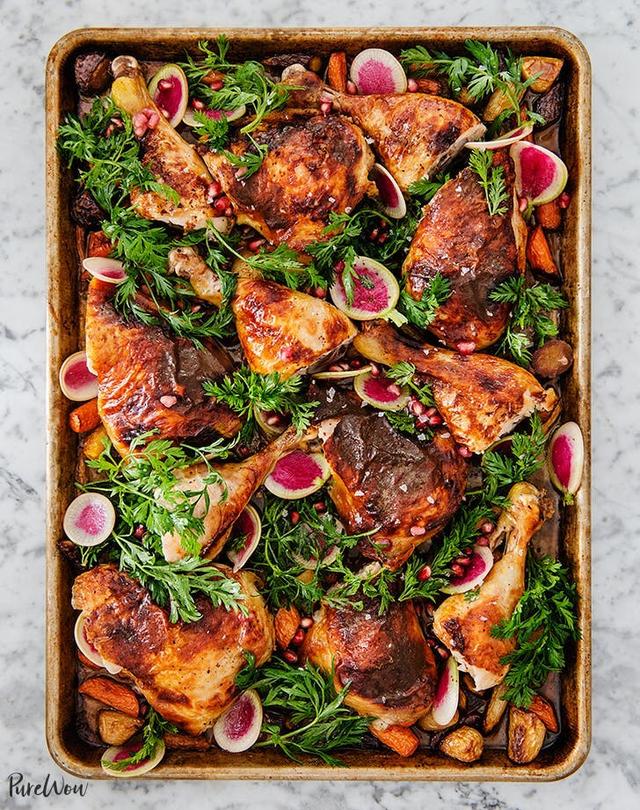 2. Pomegranate-Sumac Chicken with Roasted Carrots
But if you don't want to roast an entire chicken, marinate just the legs in buttermilk, sumac and pomegranate molasses for a sheet-pan dish that's easy and delicious.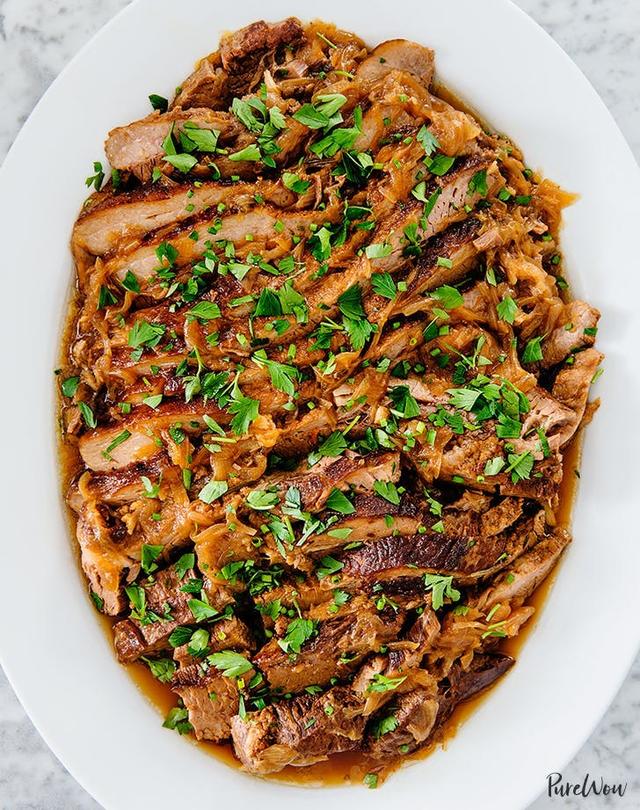 3. French Onion Brisket
Brisket and birthdays are a match made in heaven. This one features caramelized onions for a modern twist.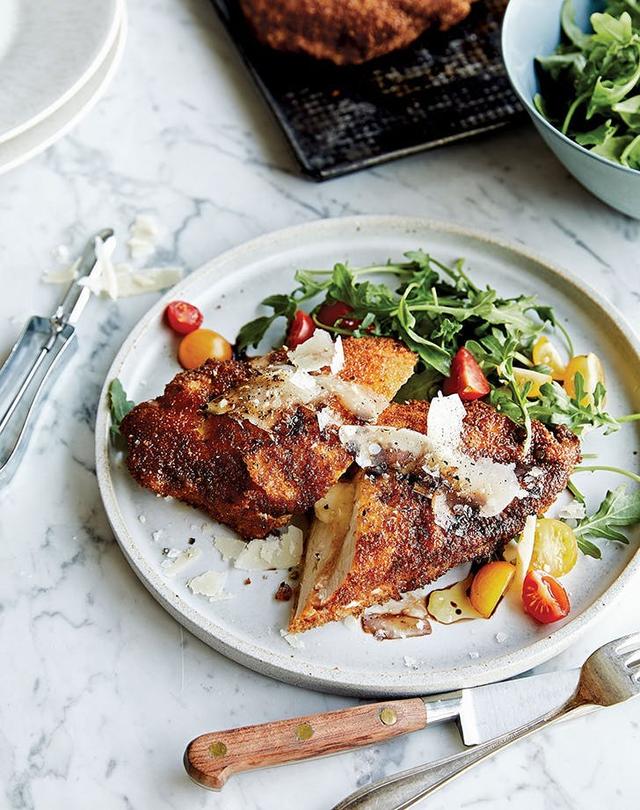 4. Chrissy Teigen's Cheesy Chicken Milanese
If you're going all out, who better to lend a hand than Chrissy Teigen and her crispy, indulgent chicken?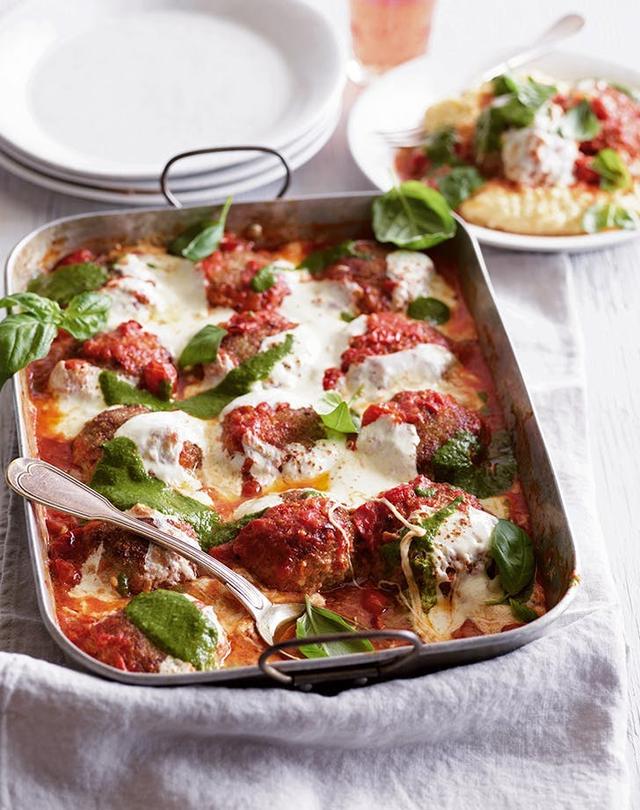 5. Perfect Meatballs with Cherry Tomato Sauce
They're even better than reservations at a fancy Italian restaurant.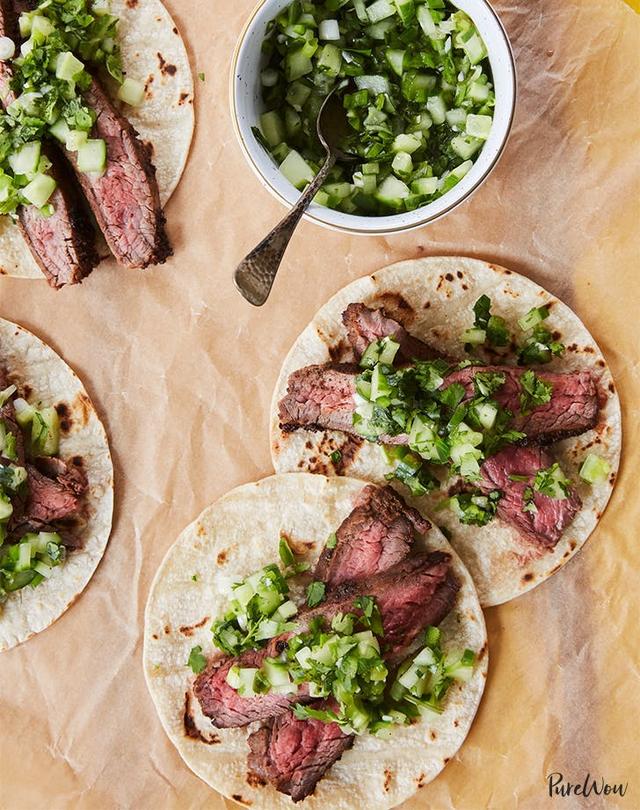 6. Flank Steak Tacos with Cucumber Salsa
One year older? That means you can eat one more taco than last year.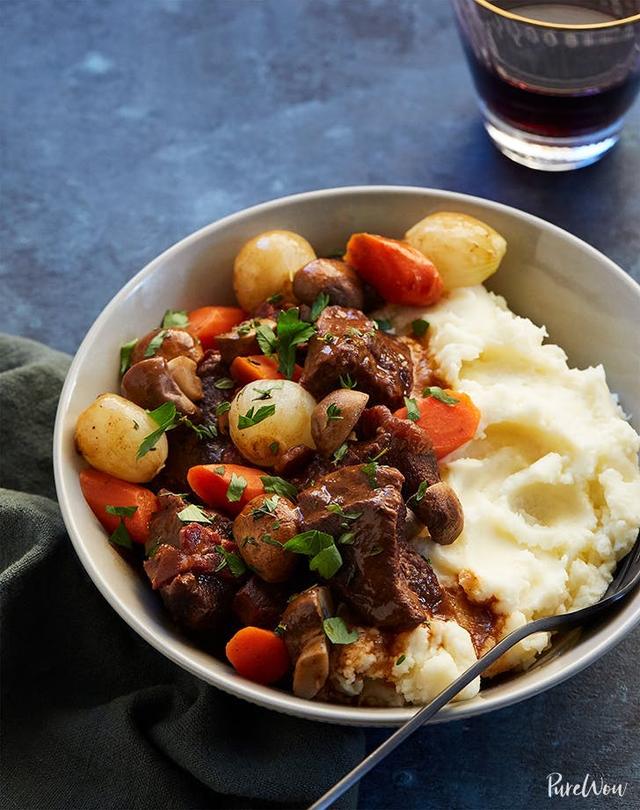 7. Cheater's Slow-Cooker Beef Bourguignon
Trust us, no one will know it took only ten minutes to put together. Happy birthday to you.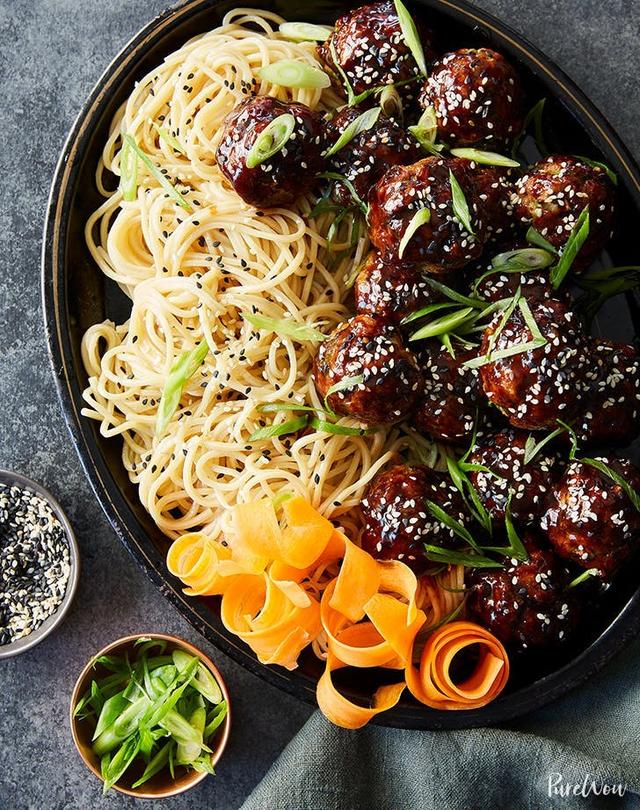 8. Sticky Asian Meatballs with Udon Noodles
Nothing against regular spaghetti and meatballs, but you can eat those on any old Tuesday.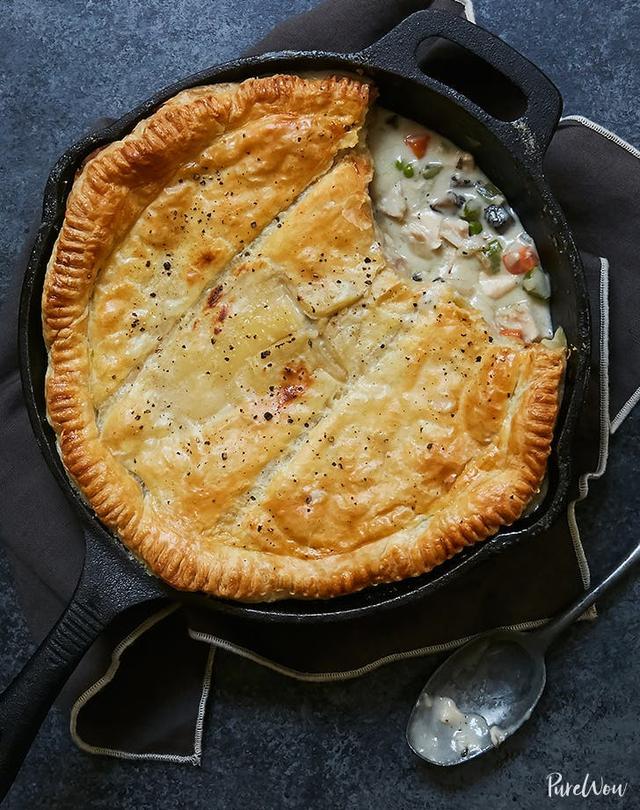 9. The Ultimate Chicken Potpie
Love is assembling and baking a chicken potpie from scratch (and telling absolutely no one you used store-bought puff pastry).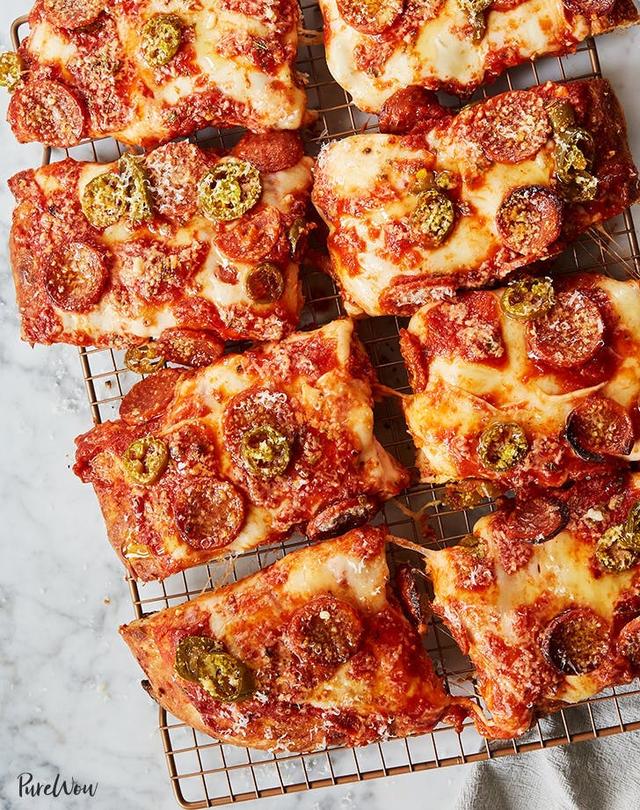 10. Cheater's Sicilian-Style Pizza with Jalapeños and Honey
We got you a gift…in the form of cheese pulls and pepperoni cups. You're welcome.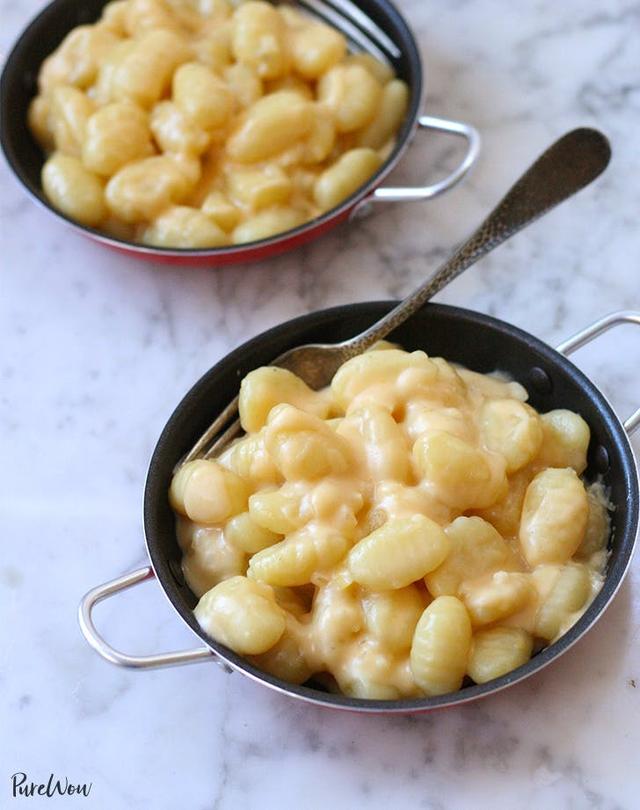 11. Gnocchi Mac and Cheese
Our two favorite pasta dishes wrapped up in one? Aww, you shouldn't have.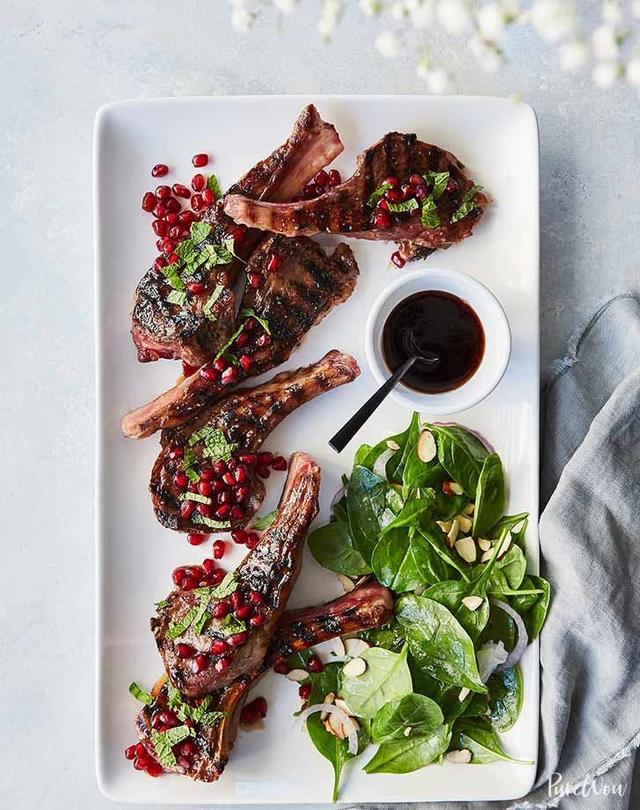 12. Pomegranate-Maple Glazed Lamb Chops
These lamb chops have all the celebratory vibes, but are as easy to cook as chicken. We won't tell if you won't.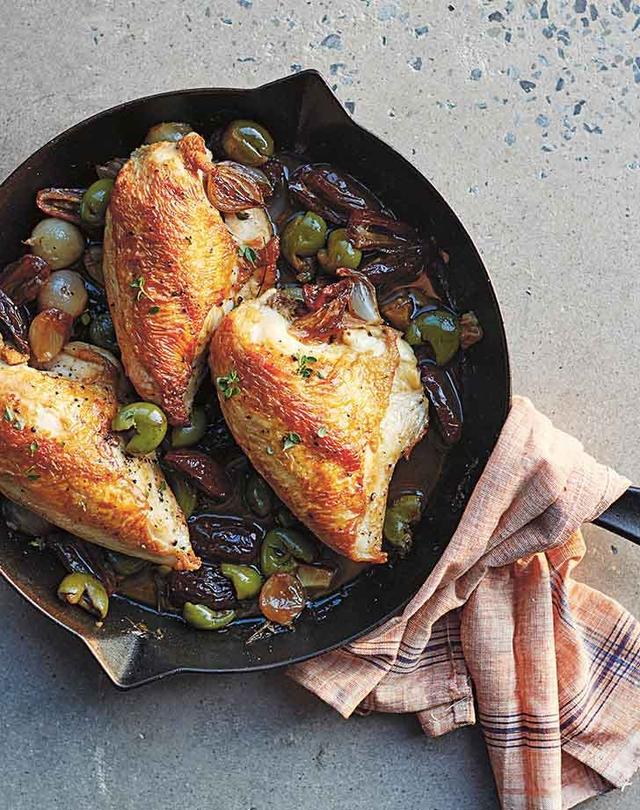 13. Pan-Roasted Chicken with Shallots and Dates
If we could eat only one dish for the rest of forever, this caramelized and sweet roasted chicken skillet just might be the one.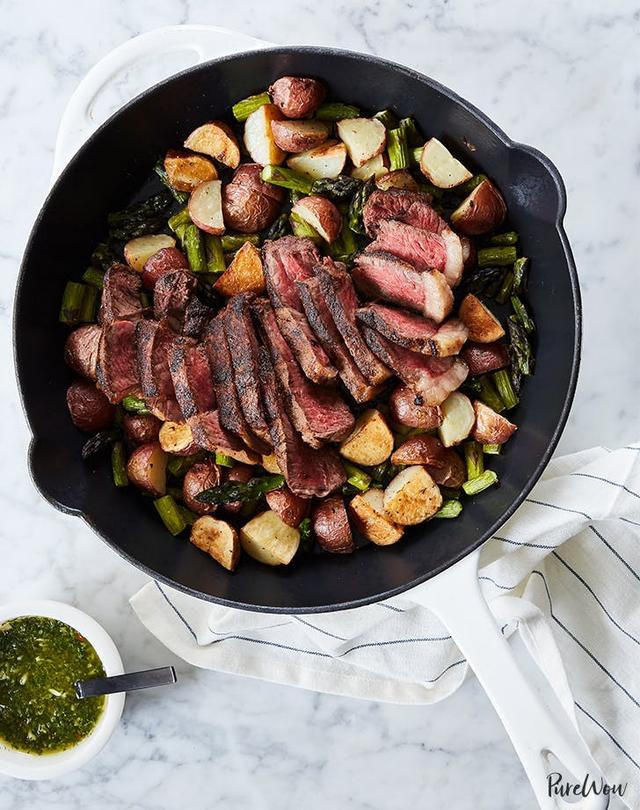 14. Skillet Steak with Asparagus and Potatoes
With a dish this impressive (that's also surprisingly foolproof), we might never go back to restaurant steak again.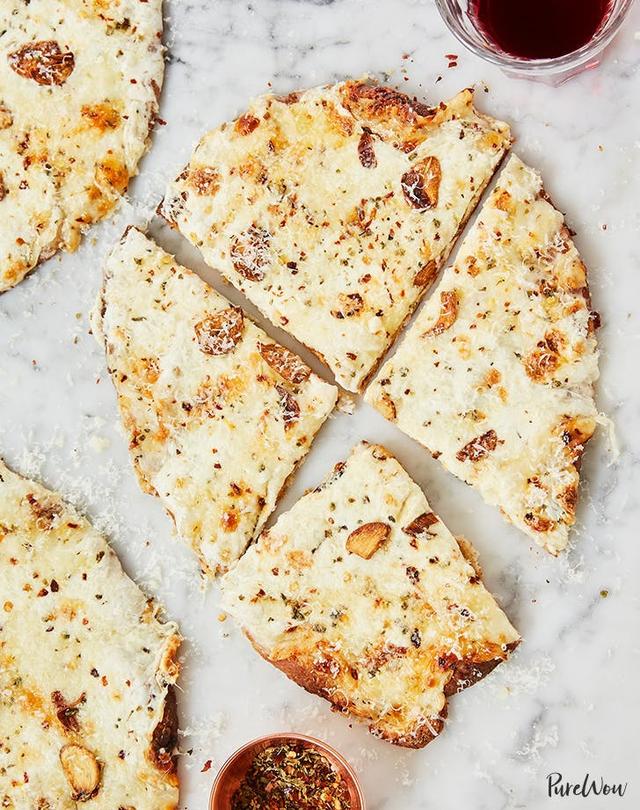 15. Cheater's White Pizza with Béchamel Sauce
Some nights call for salad. This is not one of those nights.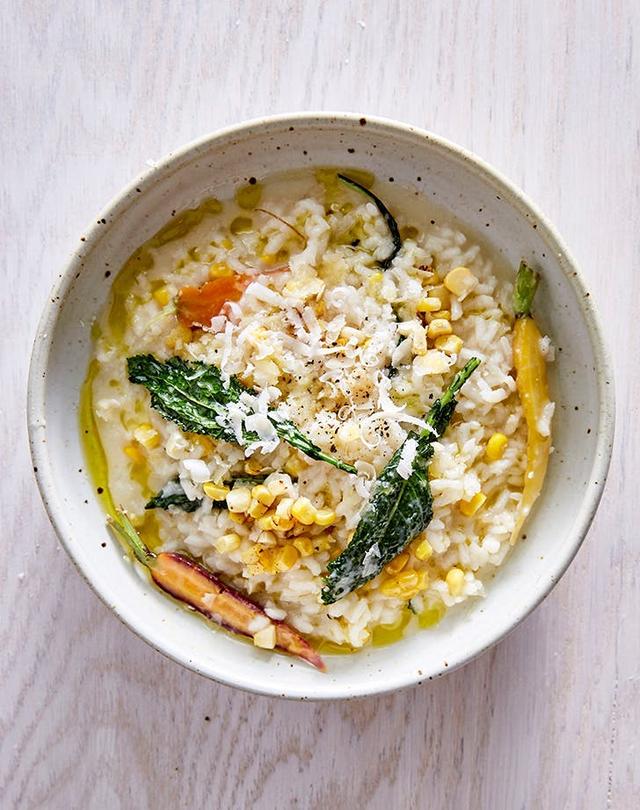 16. White Risotto with Corn, Carrots and Kale
If you're looking to give someone a hug in a bowl, look no further than this veggie-packed risotto.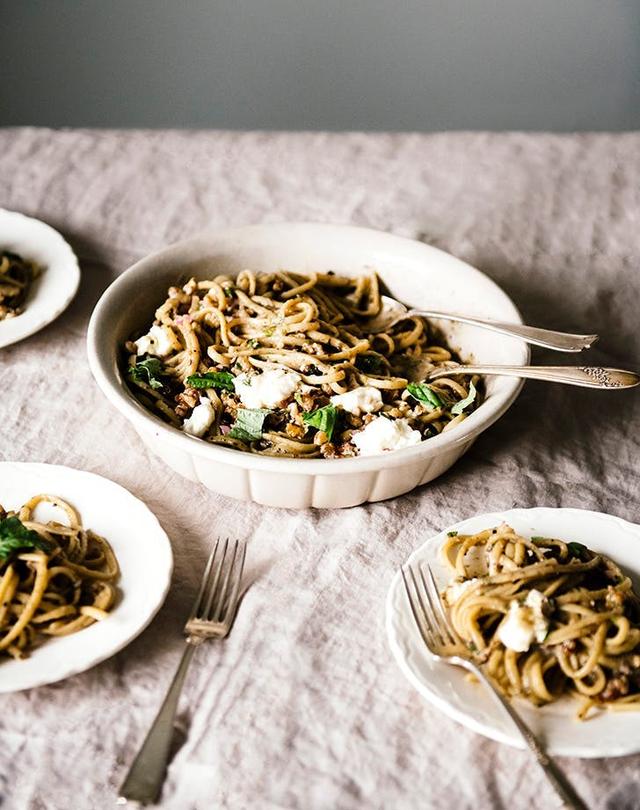 17. Smoky Eggplant Pasta with Pounded Walnut Relish, Mozzarella and Basil
Don't be surprised if this one gets requested again next year. You can thank the rustic eggplant sauce, not to mention all that cheese.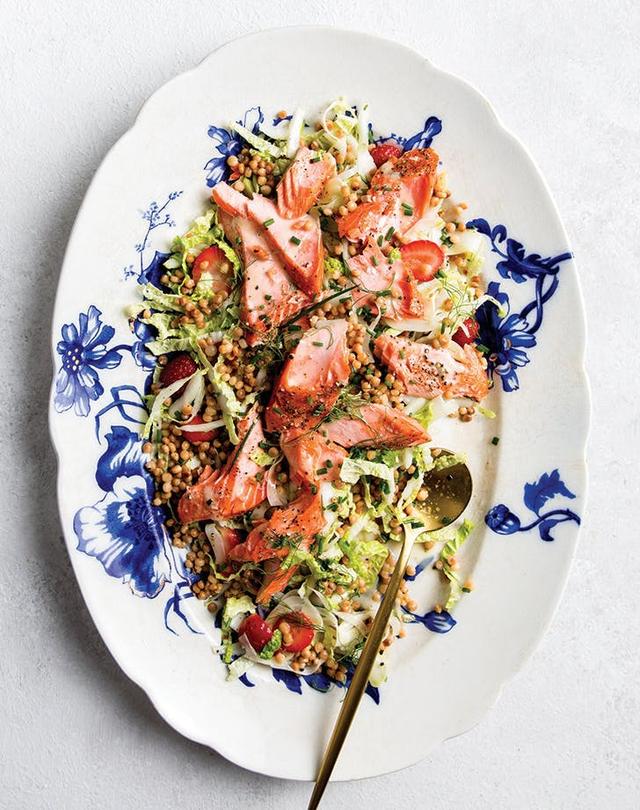 18. Salmon and Fennel Dinner Salad
Don't be fooled by the name: This roasted-salmon dish is hearty, filling and downright luxurious.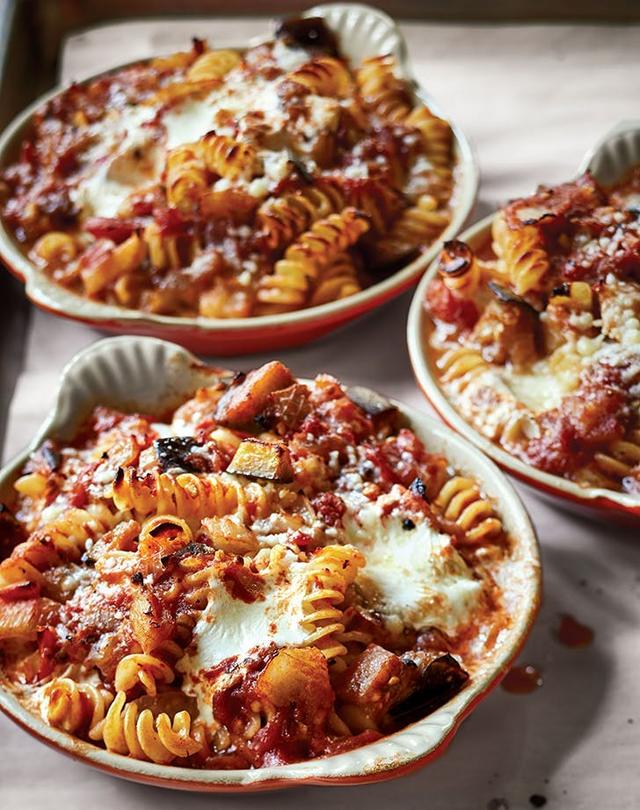 19. Ina Garten's Baked Pasta with Tomatoes and Eggplant
A cozy, cheese-laden baked pasta from the Contessa herself? Don't even bother with a separate present.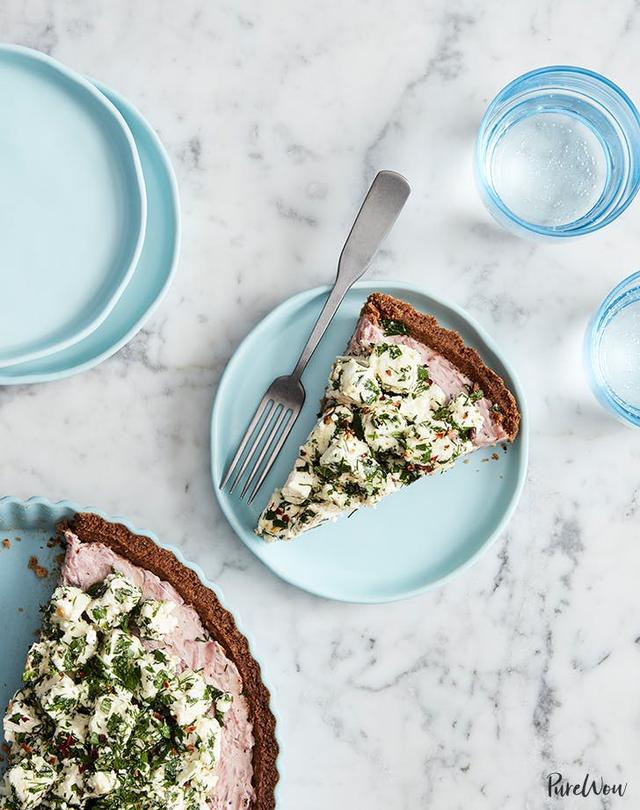 20. Whole-Wheat Feta Tart with Caramelized Onions and Herbs
If you can't eat a pie made of two different types of cheese on your birthday, when can you?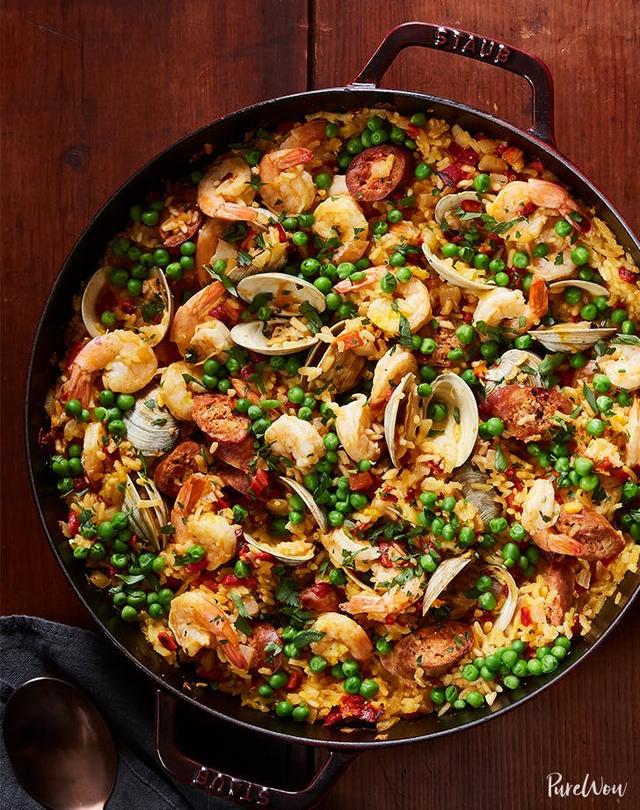 21. Cheater's Skillet Paella
You make the paella; we'll bring the wine. Everyone else is on gift duty.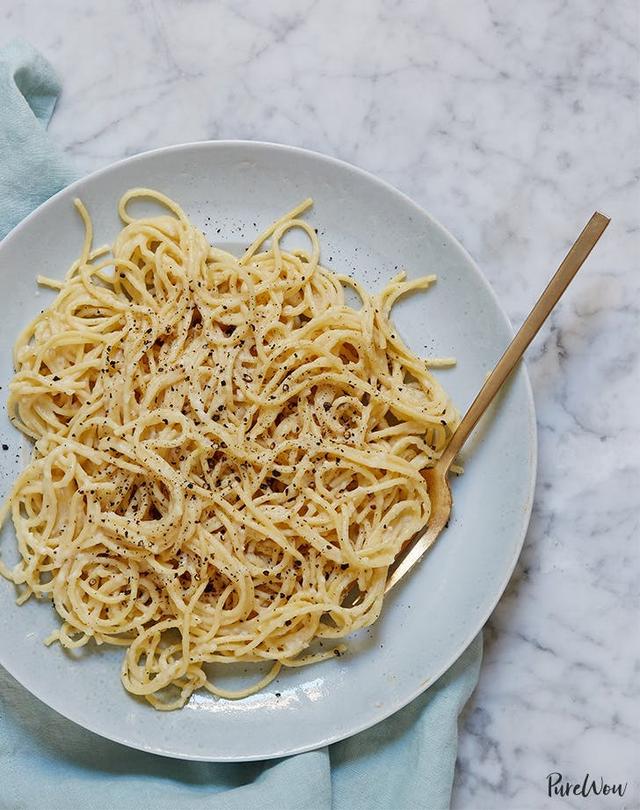 22. Cacio e Pepe
Simple can also mean showstopping, and we have proof.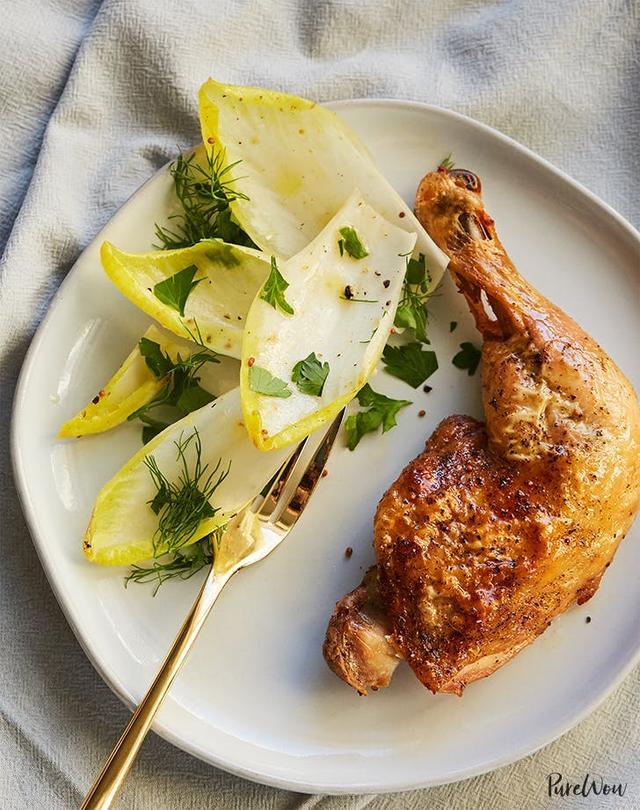 23. Foolproof Cheater's Confit
Tonight's the night to go out of your way and find duck legs. We promise it's worth it.