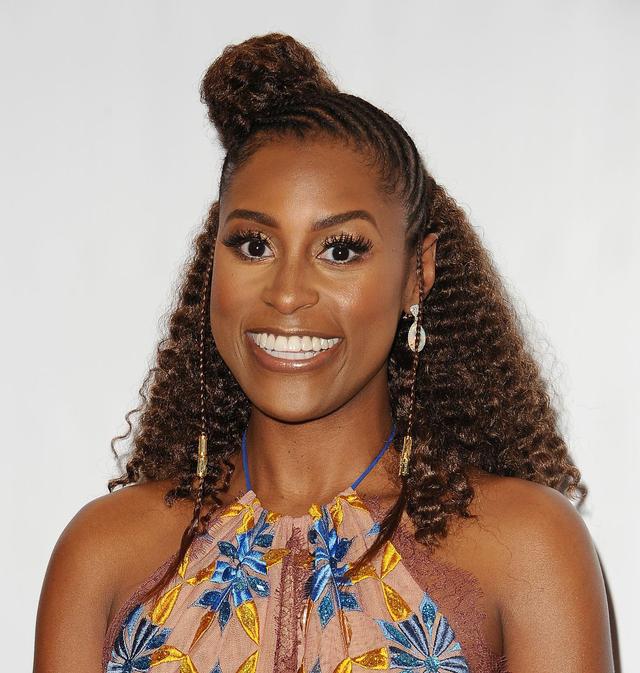 Jason LaVeris
Cornrows and Crochet
Celebrity stylist Felicia Leatherwood, who specializes in natural hair, has been working her #blackhairmagic on the gorgeous Issa Rae for years now. At last year's 48th NAACP Image Awards, Leatherwood helped Rae debut a dazzling cornrows up front/crochet braids party-in-the-back look.
Alicia B. Gettys
Twist Out Curls
Influencer and blogger Alicia B. Gettys knows first-hand about the versatility of the crochet route. Depending on the texture you choose for the synthetic hair, you can go with a long, twist-out look like she did here.
Sensationnel X-Pression Pre-Looped Synthetic Crochet Braid ($18, )
3 of 12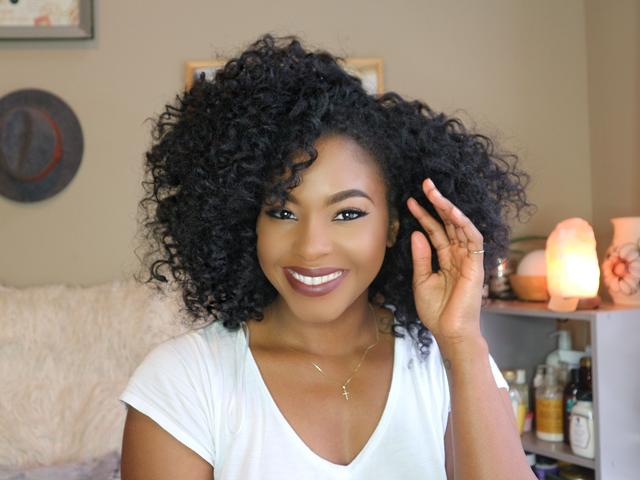 Alicia B. Gettys
Bouncy Bob
...or loosen things up with this above-the-shoulder, soft coil bob. It looks like a roller set, but doesn't come with the hassle of sleeping with curlers in your head. With care and proper scalp moisturizing, it can look this fresh and fab for up to six weeks!
FreeTress Synthetic Hair Crochet Braids 2X Ringlet Wand Curl ($10, )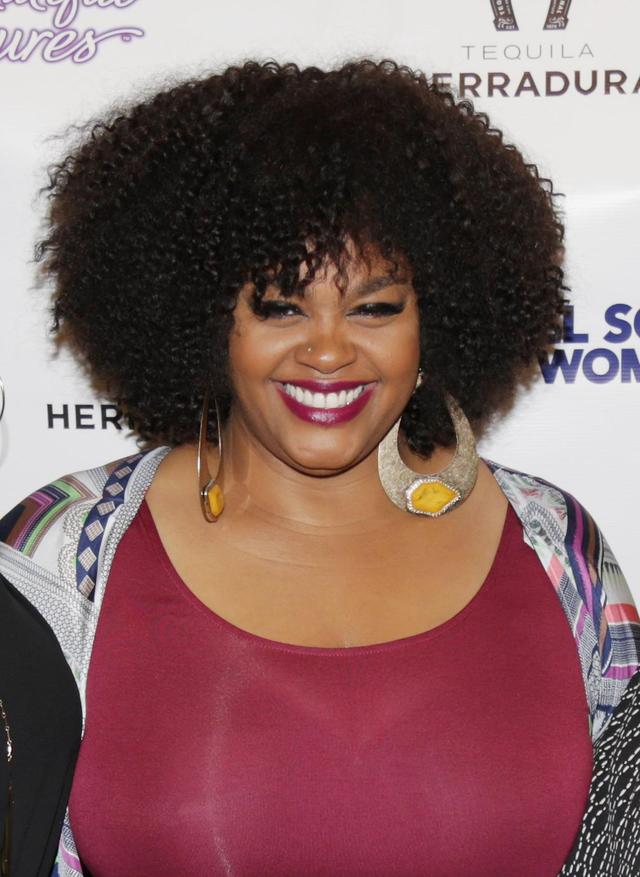 Jerritt Clark
Full and Curly
Leatherwood also hooked up singer Jill Scott with a full, curly style that's as bold and beautiful as the ever talented Jilly from Philly. "Crochet braids take about 3.5 hours to install and can last for five to six weeks," Leatherwood says. "Perfect for vacation. Your hair will look great — and the same — every day!"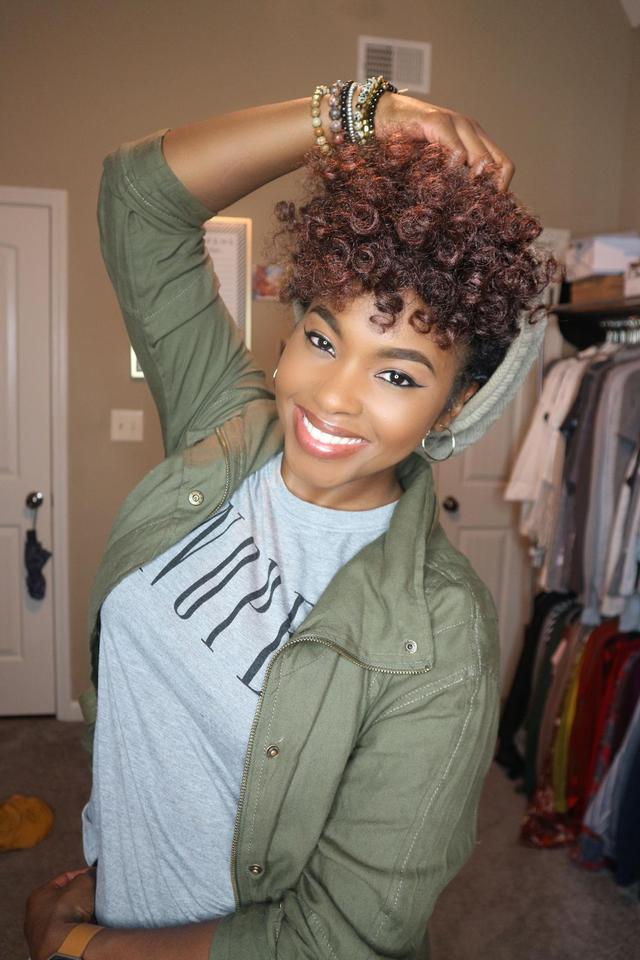 Alicia B. Gettys
Pixie "Cut"
Tempted by the cuteness of a pixie cut, but not up for the commitment of the big chop? Crochet is your solution. Here, Gettys gets sporty with this pixie look with big, soft, and piled high curls.
See the full tutorial on Alicia B. Getty's YouTube page »
Harlem125 Synthetic Hair Braids ($6, samsbeauty.com)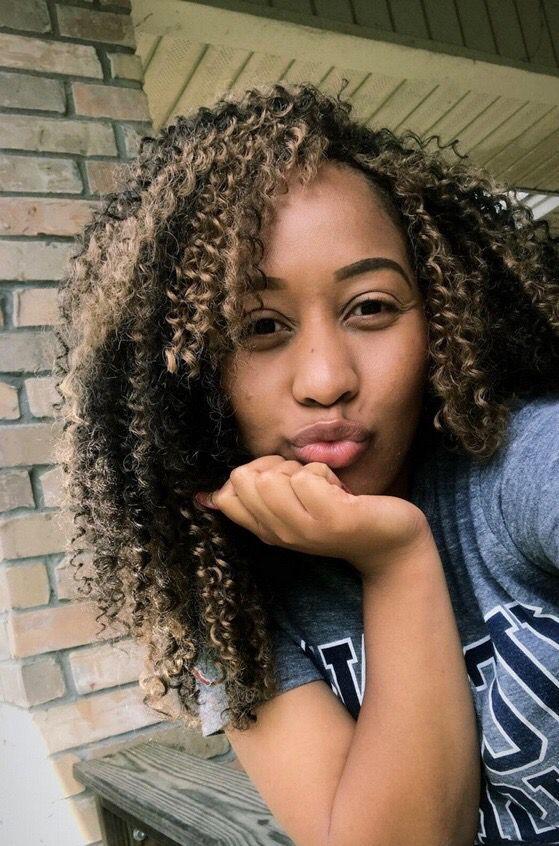 Indigo Hair Innovations
Touch of Blonde
Natural hair stylist and Indigo Hair Innovations salon owner Tasheba Taylor mixed in a little blonde on this client. A range of hair textures and colors? Honestly, at this rate you can start giving yourself alter ego names with each new crochet look!
Vanity by Dani T
Wavy Bob
Fans of the full-service natural hair and beauty salon Vanity Factor have come to expect the most innovative crochet styles, all thanks owner and natural hair artist Dani T. Exhibit A: this ripple wavy crochet look cut into an angled bob. It's next-level fab.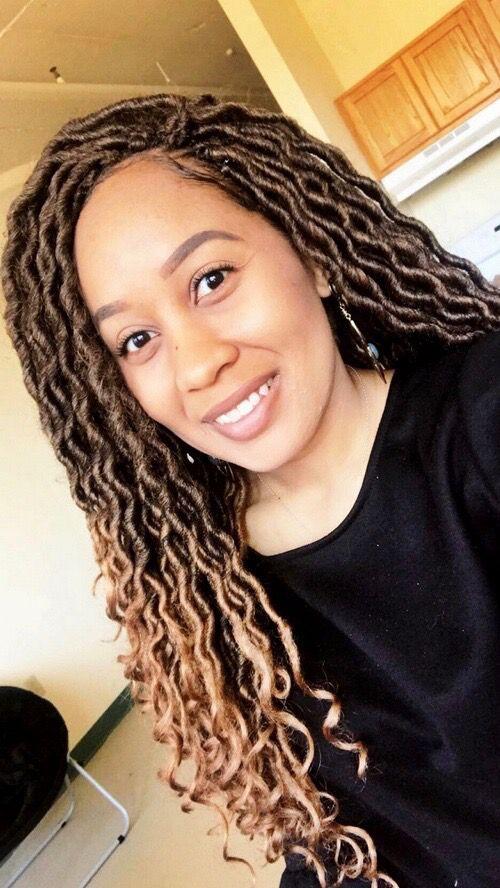 Indigo Hair Innovations
Ombré Crochet
Taylor added even more goodness to this hair buffet with this crochet braids faux locs look and a dash of ombré. Your weekend getaway called and insists that you to bring this style with you.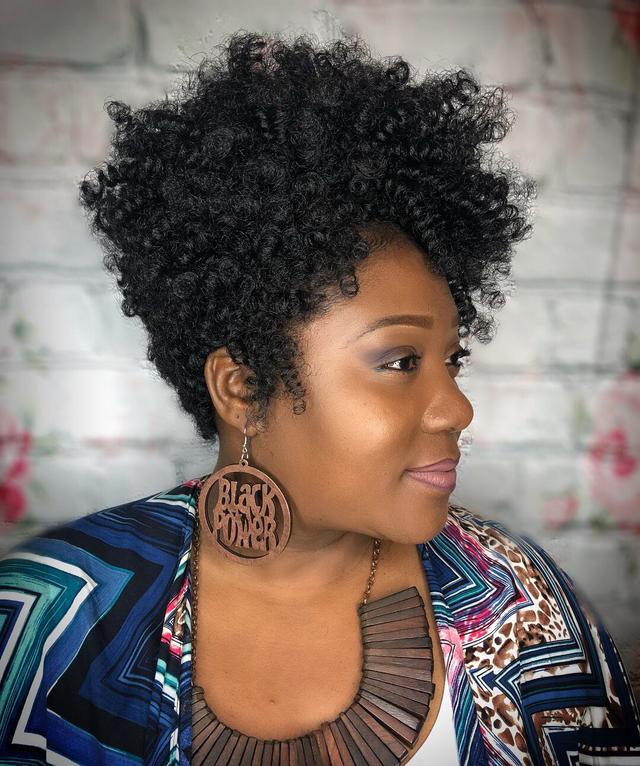 Vanity by Dani T
Voluminous Pixie
You are guaranteed to get high praise with this light, sassy, curly pixie by Dani T. It's a "no leave-out" crochet braids style, so your natural hair is completely protected from whatever elements try to come your way.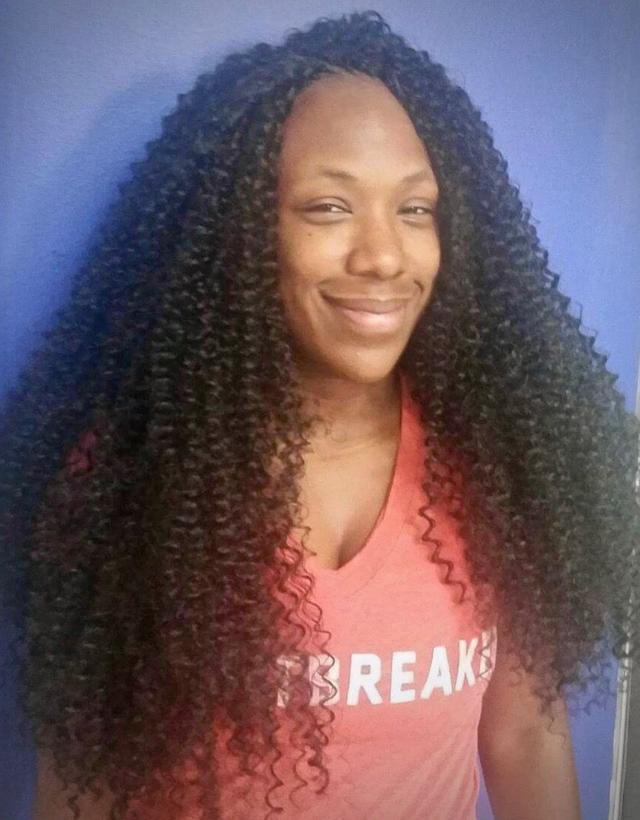 Indigo Hair Innovations
Full-Bodied Curls
Go for length and a tight, uniform coil with this full-bodied style. You can wear it up, down, or a little bit of both and create even more looks with this flexible cascade of curls.