From Pepsi to Dove, companies really need Black and brown folks on their marketing department. The latest stunt from Snapchat is further proof of the cluelessness of those who sit in boardrooms and approve ads that will reach millions of people.
According to Twitter users, this ad is popping up on their Snapchat.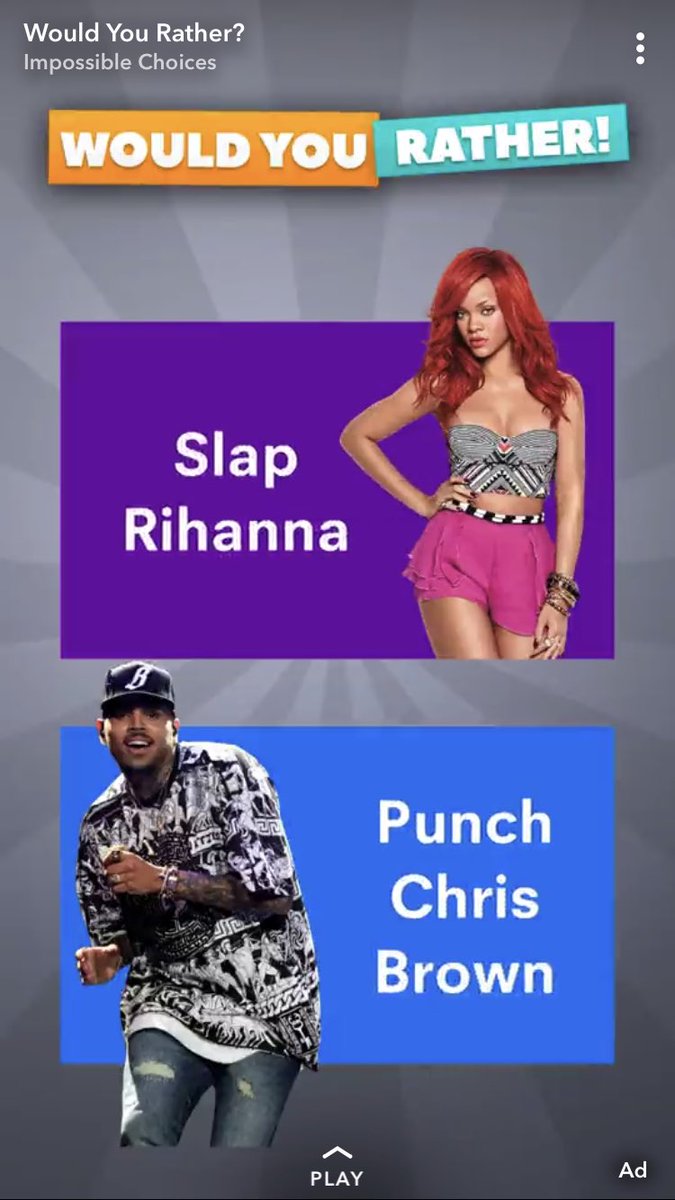 In case you do not know, on February 8, 2009, Chris Brown physically assaulted his then-girlfriend Rihanna. On June 22, 2009, Brown pled guilty to a felony assault and accepted a plea deal of community labor, five years probation, and domestic violence counseling. The incident became a media firestorm and Rihanna, who was just 20 years old at the time, only discussed her relationship  with Brown a handful of times to the press—most famously, to Oprah Winfrey in 2012.
Considering all of this easily accessible information, the mindless duds at Snapchat who approved using an image of Rihanna and Chris Brown to mock domestic violence hit a new low. The image and text is not only offensive to Rihanna, but it's disrespectful to all victims of domestic violence.