5322 Antoine Dr
Houston, TX 77091
(713) 682-4111
With 13 varieties, House of Fries' loaded fry selection is unrivaled. Opt for the classic crinkle-cut chili cheese fries, or go for something new like the chicken bacon ranch fries, the beef fajita fries, or the philly cheesesteak fries with thinly sliced sirloin steak, grilled onions, and peppers under a blanket of cheddar.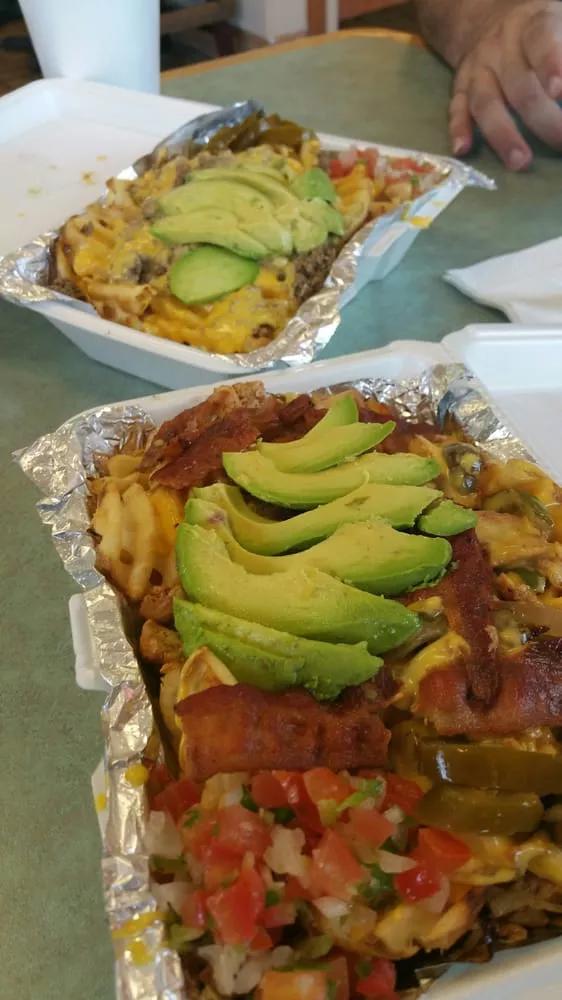 2. Hubcap Grill - Houston Heights
1133 W 19th St
Houston, TX 77008
(713) 862-0555
Hand Cut potatoes are twice fried and served seven different ways at Hubcap Grill. Order the Country Fries, smothered in gravy and sprinkled with bacon bits. Or, set your mouth ablaze with the fiery Hell Fries seasoned with cayenne and chili powder, splattered with sriracha mayo, and heaped with jalapenos.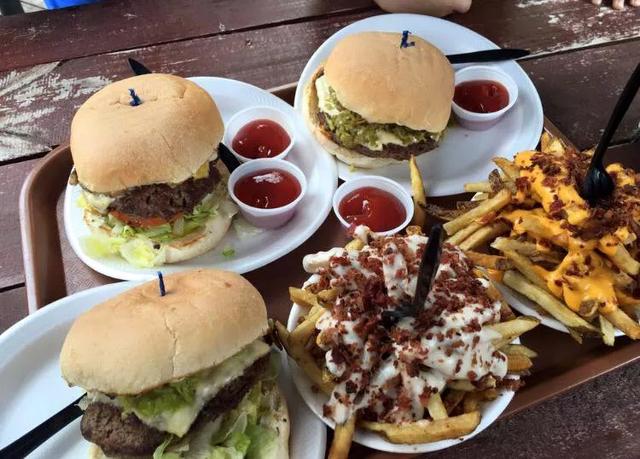 3. Urban Eats
3414 Washington Ave
Houston, TX 77007
(832) 834-4417
Urban Eats offers four variations of their bistro pommes frites. The Mas! Mas! features crispy shoestring fries loaded with barbecue brisket, sweet corn, black beans, queso fresco, and pico de gallo. The selection of housemade dips including garlic lime aioli, bourbon barbecue, and the savory peach pepper jam are as inspired as the fries themselves.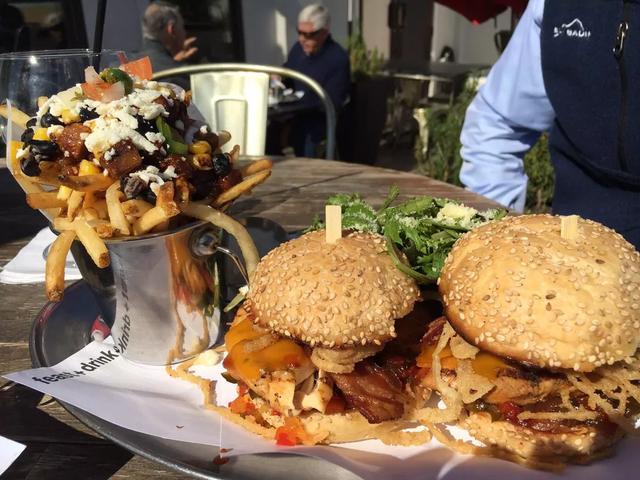 4. Sammy's Wild Game Grill
3715 Washington Ave, A
Houston, TX 77007
(713) 868-1345
The python fries (yes, actual python) at Sammy's Wild Game Grill are sure to raise eyebrows. The french fries slathered in slow simmered snake meat chili, cheddar jack cheese, and green onions will delight and excite adventurous eaters.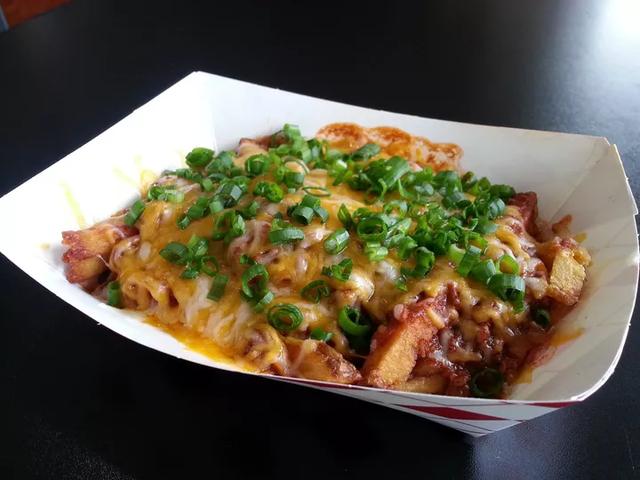 5. Piggy's Kitchen & Bar
3412 W Lamar St
Houston, TX 77019
(281) 849-9606
Piggy's Fries are a mound of thick, fluffy potatoes, smoked pork, and bacon covered in queso, spicy molasses, and chipotle crema. Enjoy this indulgent dish, which is topped with a fried egg and cilantro, on Piggy's back patio.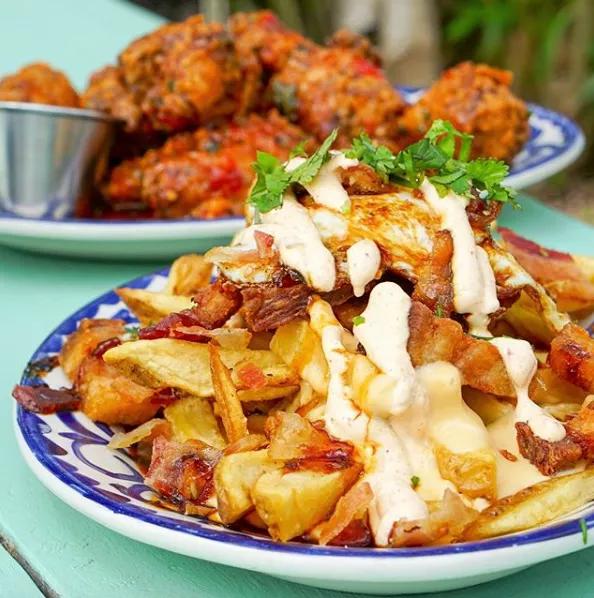 6. Al Quick Stop
2002 Waugh Dr
Houston, TX 77006
(713) 522-5170
The gyro fries at Al Quick Stop overflow with juicy lamb and beef gyro meat, grilled onions, monterey jack cheese, fresh tomatoes, feta, and a house hot sauce. A cup of chilled tzatziki sauce is served on the side for a refreshing finish.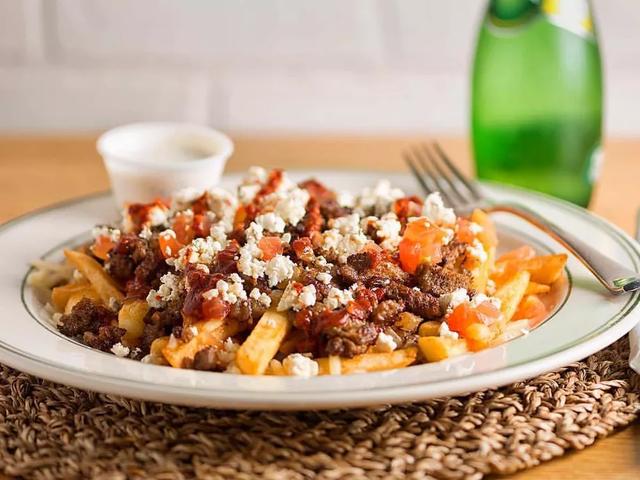 7. The Burger Joint
2703 Montrose Blvd
Houston, TX 77006
(281) 974-2889
The Burger Joint's potatoes are hand-cut with the skin on which gives their fries an extra crunch. Try the signature bacon parmesan fries dipped in garlic aioli, or the simple and creamy queso fries blanketed with velvety cheese and topped with crumbly queso fresco.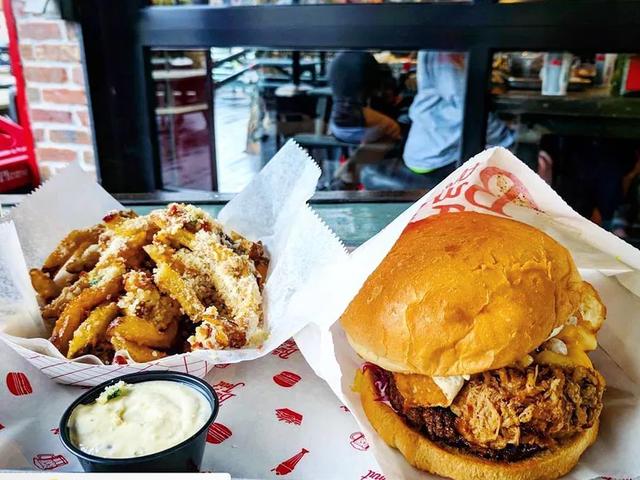 8. Winbern Mess Hall
3701 Travis St
Houston, TX 77002
(281) 974-2952
At Oh My Gogi's brick and mortar iteration, the OMG! Fries live up to their namesake. Fries are piled with your choice of tender Korean beef, chicken, or kimchi stir-fry, gooey colby jack cheese, spicy mayo, and garnished with chopped onion and cilantro.