Vegan Fried Rice
1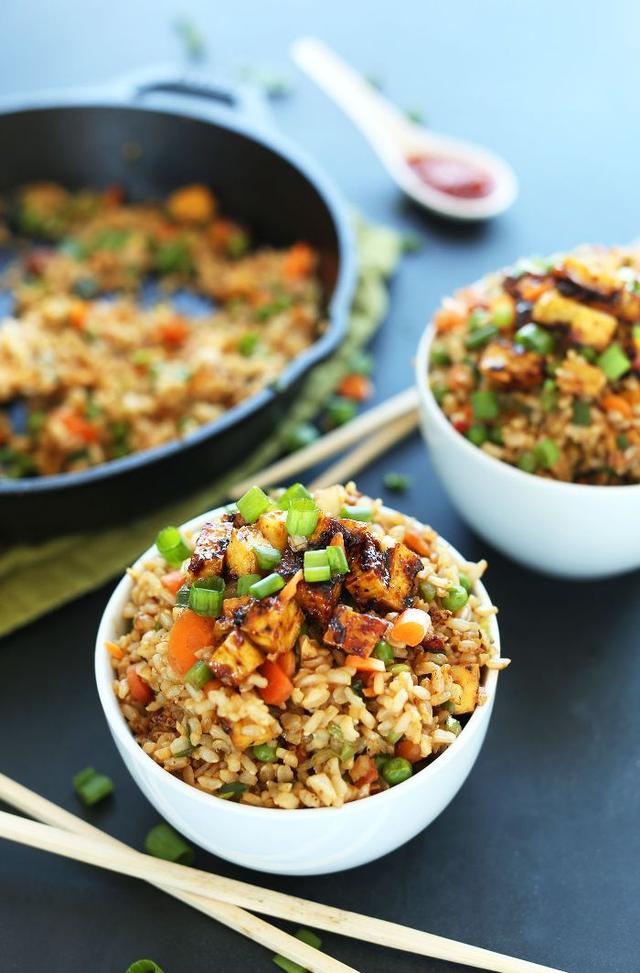 You might not associate Chinese food with vegan options, but this recipe for easy fried rice from Minimalist Baker will convince you that tasty, vegan Chinese food exists. Instead of adding in proteins like egg and chicken, this recipe uses tofu as an alternative. You can also make your own homemade sauce with soy sauce, peanut butter, brown sugar, garlic, chili-garlic sauce, and toasted sesame oil. It calls for just 10 simple ingredients and takes just 15 minutes to prep.
Vegetable Potstickers With Toasted Sesame Honey Soy Sauce
2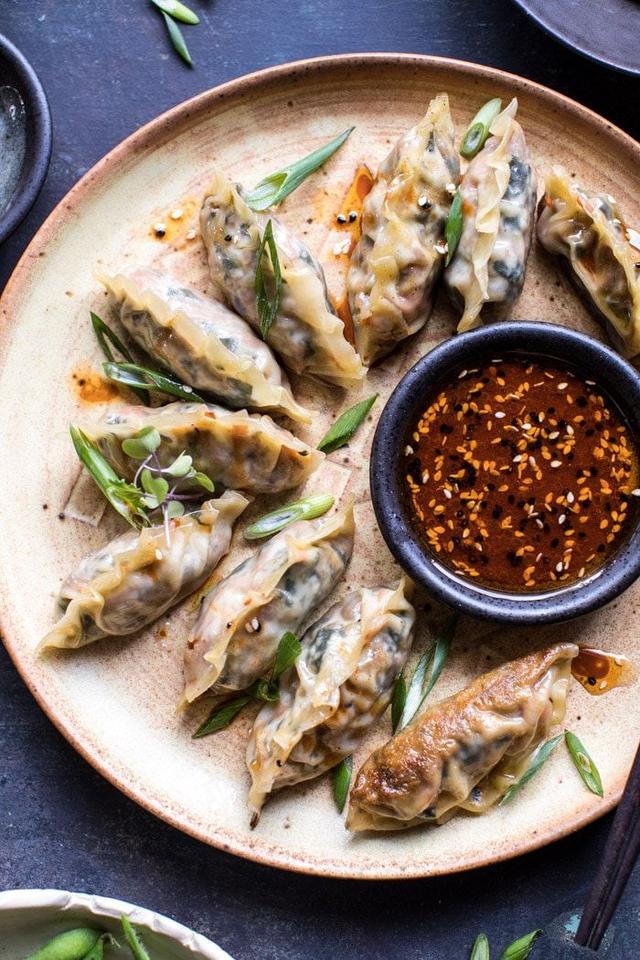 The idea of making potstickers from scratch may seem intimidating, but this recipe for vegetable potstickers from Half Baked Harvest makes it simple. You can use just about any combination of vegetables that you have on hand like mushrooms, cabbage, and carrots and season them with soy sauce and ginger for flavor. Once the filling is cooked, you'll assemble the potstickers in wonton wrappers and cook them in a skillet on the stove. Dip your finished potstickers in a homemade sauce made with garlic, rice vinegar, toasted sesame oil, chili sauce, soy sauce, and honey for a yummy appetizer or main course.
Beef with Broccoli
3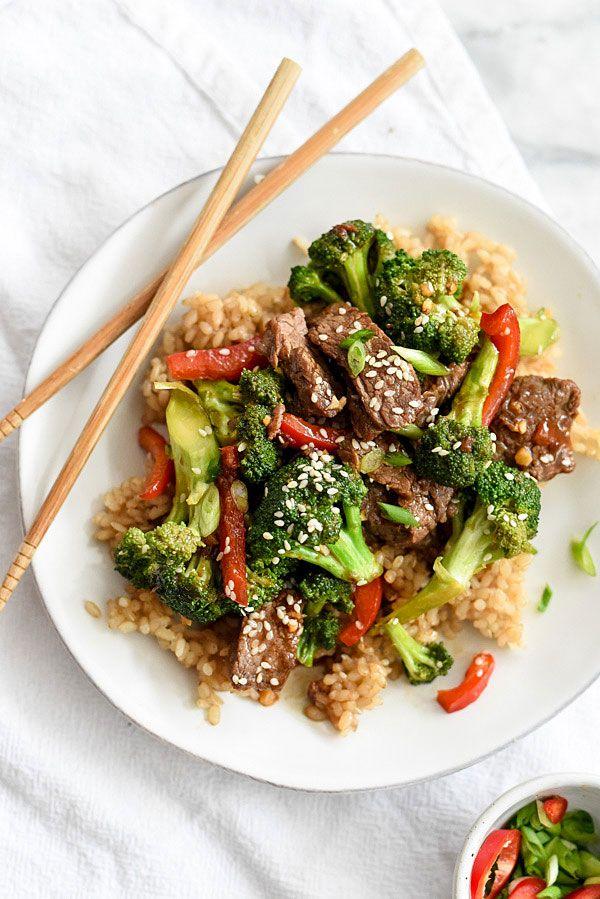 This beef with broccoli recipe from Foodie Crush and Iowa Girl Eats allows you to make one of the most popular Chinese take-out dishes right at home. It calls for flank or sirloin steak, vegetables, and plenty of tasty seasonings. The best part is, you can opt to make this version of the classic dinner gluten-free.
Asian Basil Beef and Mango Noodle Salad
4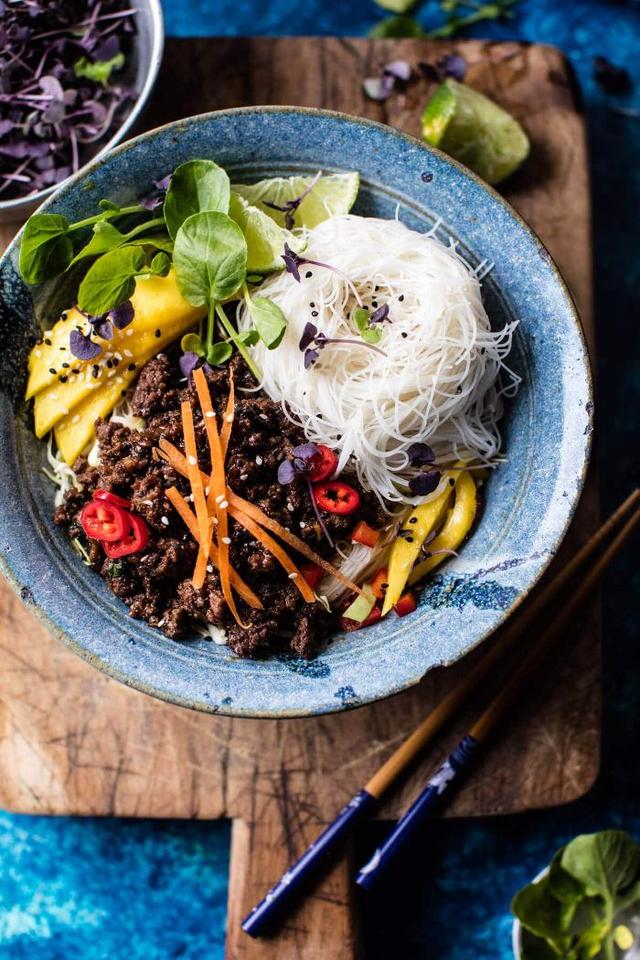 For a quick and easy Chinese recipe, try your hand at this Asian basil, beef, and mango noodle salad from Half Baked Harvest. It comes together in a snap after you cook the rice noodles and beef. Simply mix them together with a salad mix of carrots, red peppers, green onions, mango, and cabbage for a simple meal inspired by Asian cuisine.
Ginger Sesame Chicken Potstickers With Sweet Chili Pomegranate Sauce
5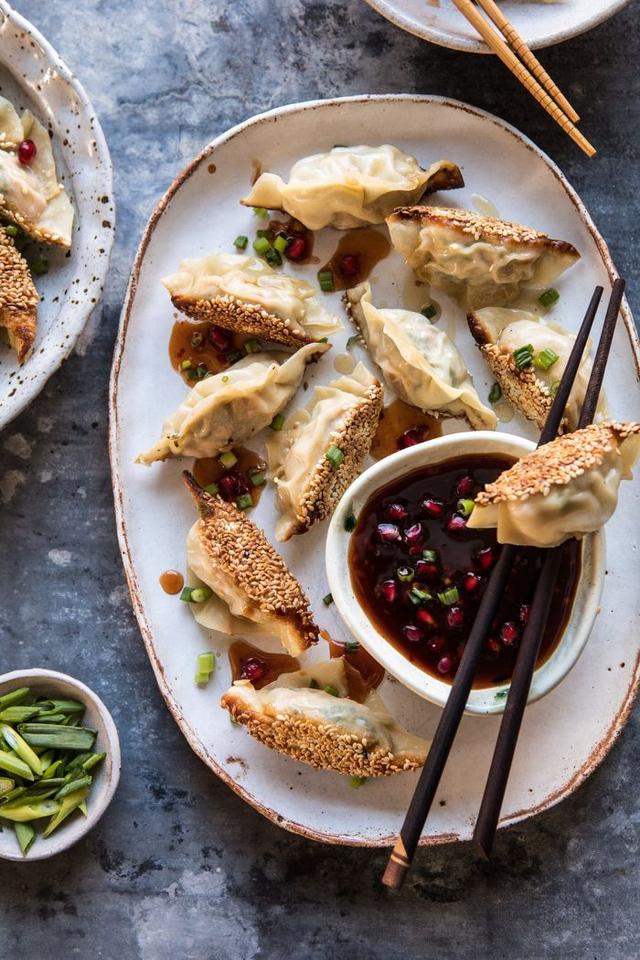 This recipe for ginger sesame chicken potstickers is from Half Baked Harvest and will surely find its way into your regular dinner rotation after you master the dish. A flavorful, healthy meal, the recipe calls for your choice of ground chicken, turkey, pork. You'll also use vegetables like kale, onion, and carrots to fill the inside of sesame crusted wontons. For dipping, prepare a sweet chili pomegranate sauce made with chili sauce, pomegranate juice, soy sauce, and pomegranate arils.