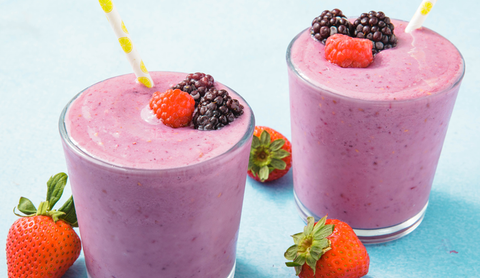 Mornings are crazy hectic. There are bags to pack, lunches to make, and even when clothes are laid out the night before, it always seems like a sock or shoe goes missing.  If You Are busy and starting the day off with something healthy is the goal, a breakfast smoothie is definitely the way to go.
Not only are smoothies a fantastic option for quick and easy breakfasts on the go, but they also make it easier to reach those five servings of fruit and veggie a day goals. Adding a scoop of protein powder or greek yogurt to the smoothie base is an easy way to give a breakfast smoothie a creamy protein boost. If mid-morning hunger always seems to strike after a sweet breakfast try adding a scoop or two of oatmeal to a morning smoothie to help make that "full" feeling last longer (plus oatmeal will give the digestive tract an extra kick of helpful fiber!)
Grab a blender and go drink some breakfast!
Immunity Boosting Orange Smoothie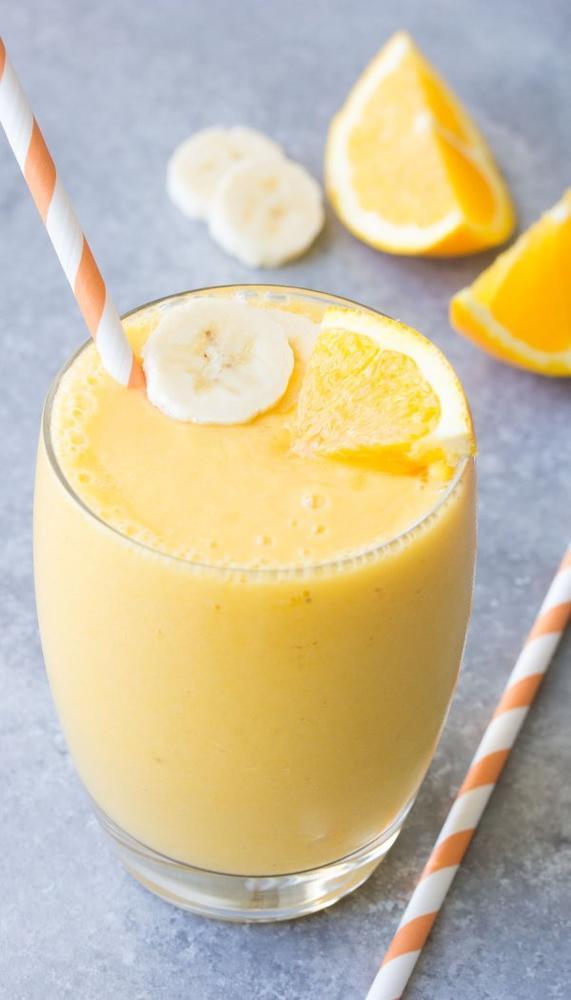 This immunity-boosting orange smoothie is great for days when it feels like a cold is coming, and the goal is to try and stop it in its tracks.
Green Monster Smoothie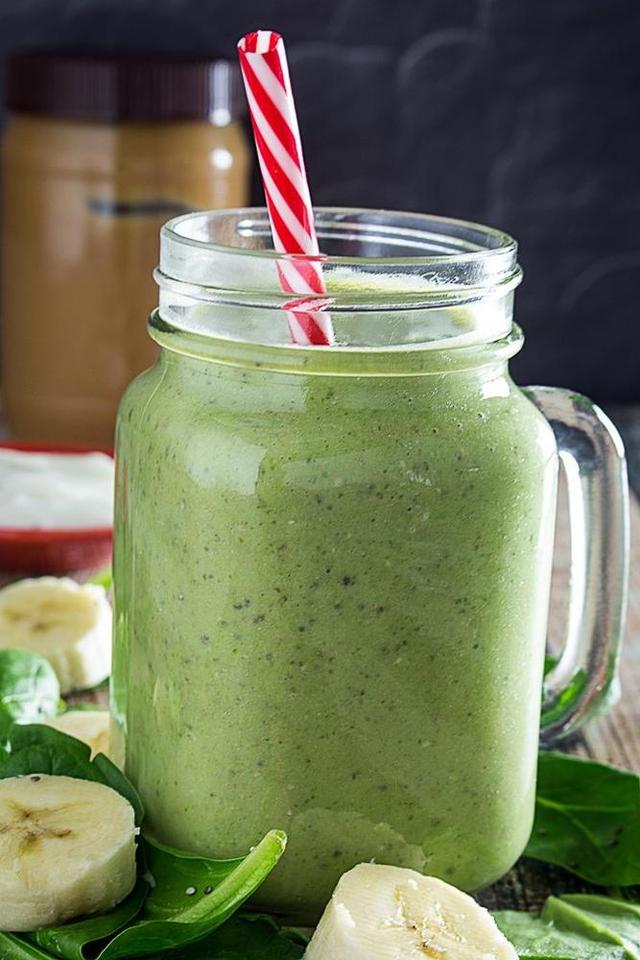 Backed with spinach and potassium-rich banana, this green monster smoothie tastes great on a Monday after a weekend of eating out a bit too much.
Apple Pie Protein Smoothie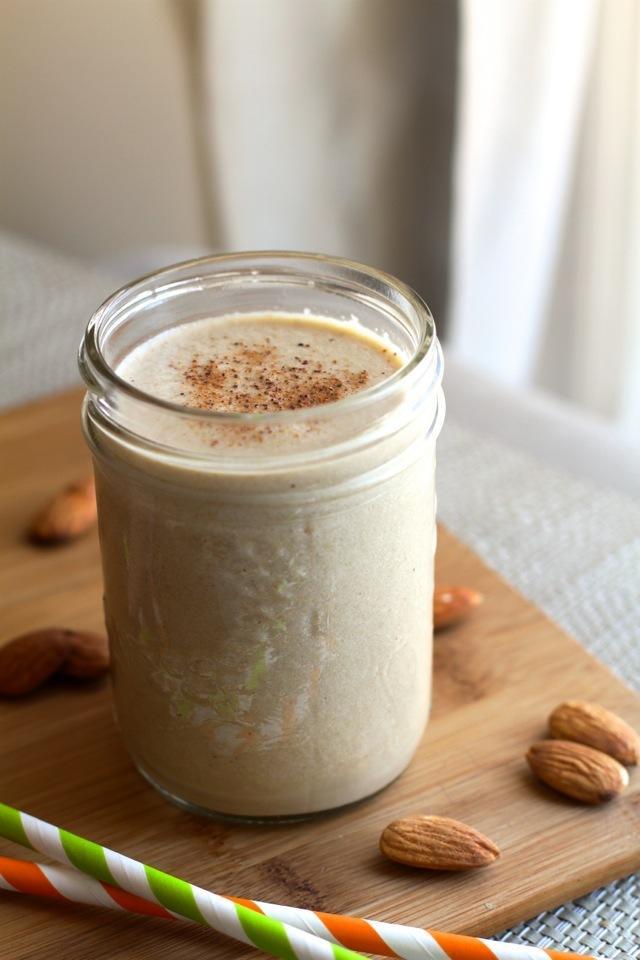 This apple pie protein smoothie tastes like sipping a decadent dessert, but it's actually a healthy mix of apple, milk, yogurt, and spices.
Healthy Chocolate Coffee Smoothie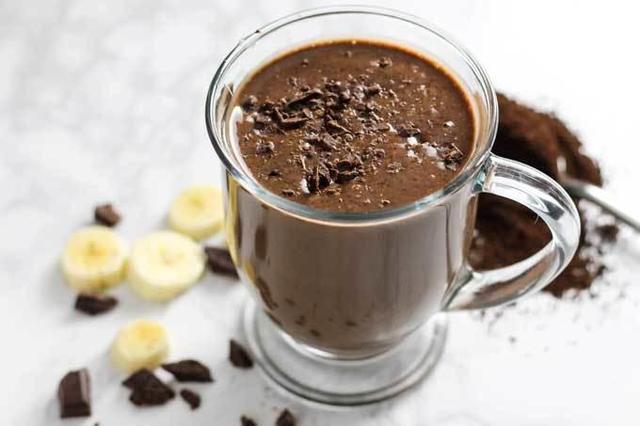 Mocha fans will jump out of bed for this healthy chocolate coffee smoothie that's packed with protein.
Banana Mango Smoothie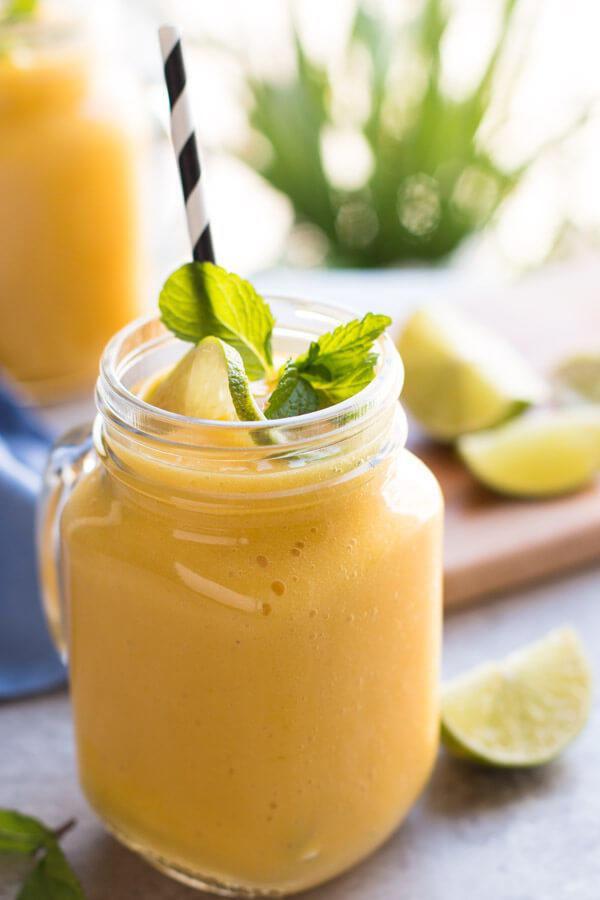 This quick and easy banana mango smoothie comes together in minutes, and even the kids will love it.
Pumpkin Oatmeal Smoothie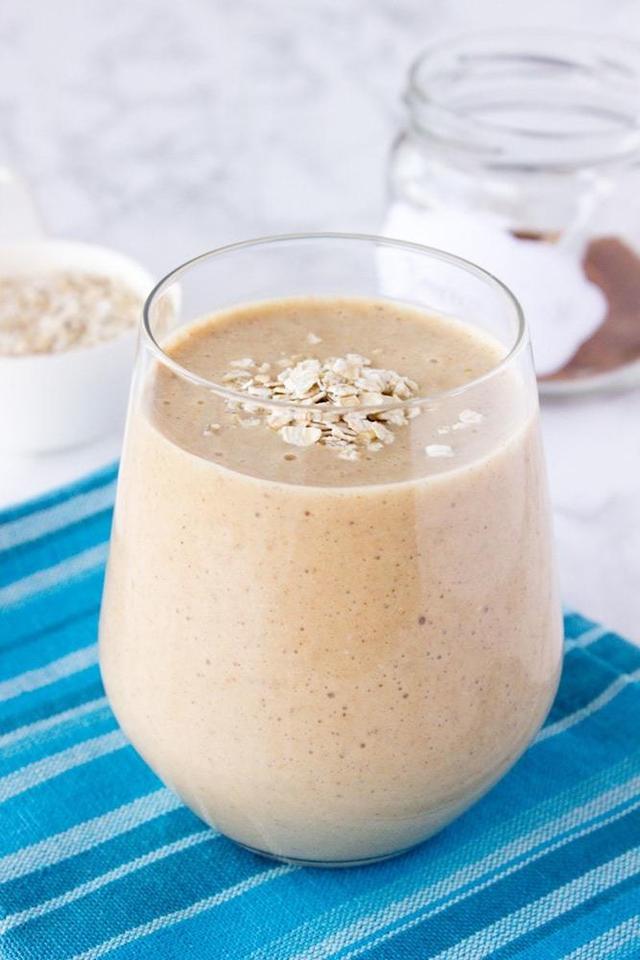 Filled with warm spices and real pumpkin, this pumpkin pie smoothie is a yummy way to start the day.
Vegan Blueberry Muffin Smoothie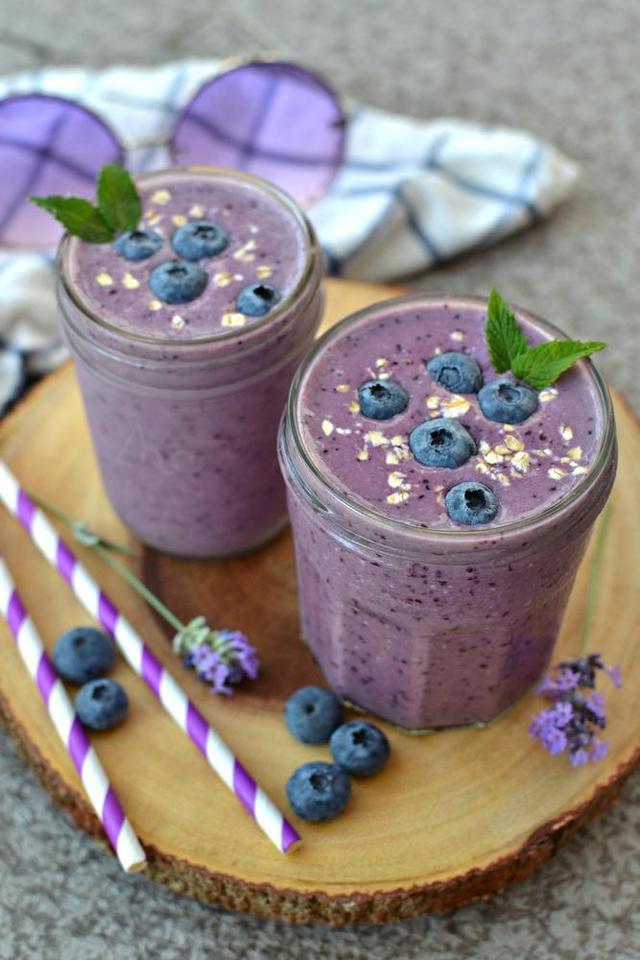 This vegan blueberry muffin smoothie recipe is super adaptable. It works well with either fresh or frozen fruit.
Hidden Greens Chocolate Smoothie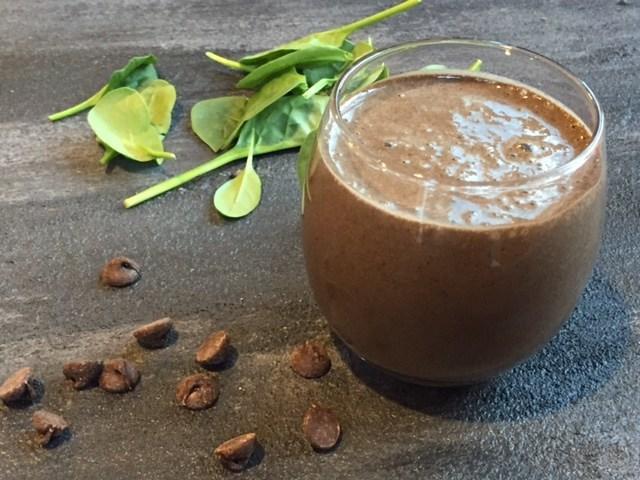 This sneaky and tasty hidden greens chocolate smoothie is a fantastic way to get the kids to drink their spinach every morning.
Vanilla Chai Protein Smoothie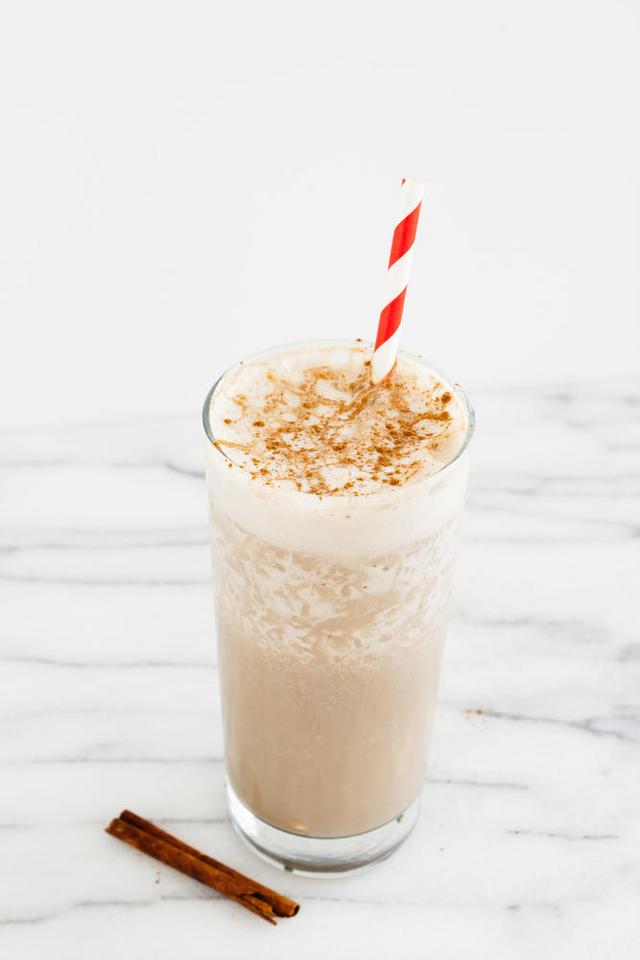 Chai tea lovers will adore starting the morning off with this vanilla chai protein smoothie.
Tropical Green Smoothie
This dairy-free tropical green smoothie is a refreshing mix of spinach, coconut water, and fruit.
Snickerdoodle Overnight Oatmeal Smoothie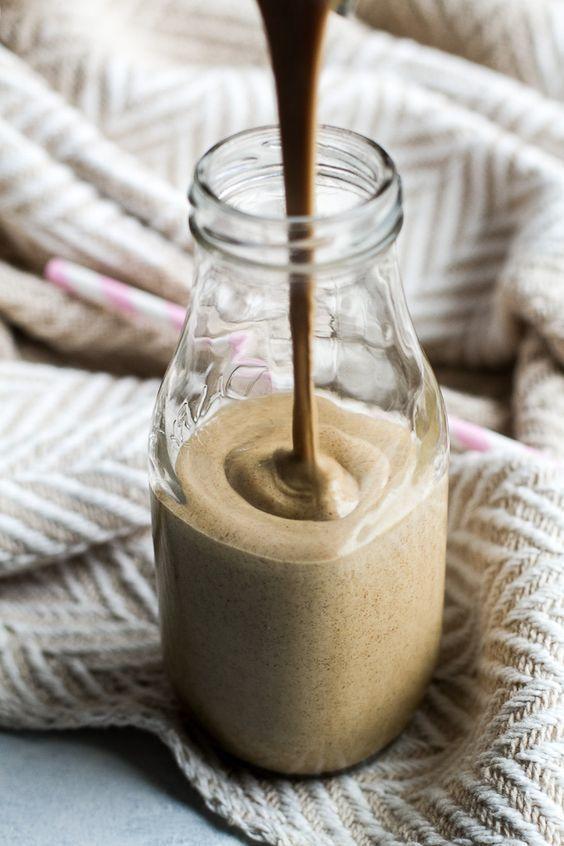 This snickerdoodle overnight oatmeal smoothie is amazing in every way. Not only does it taste like yummy cookies, but it's prepped the night before, saving precious time in the morning.
Coffee Protein Smoothie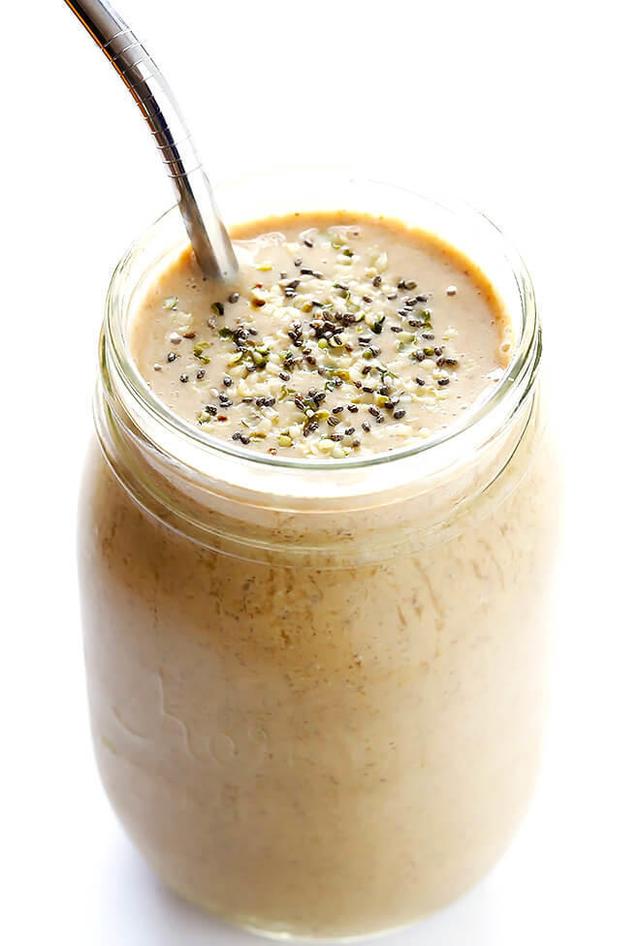 For those who can't face the day without a cup of java (or two!), this coffee protein smoothie combines breakfast with a caffeine boost.
Strawberry Oatmeal Smoothie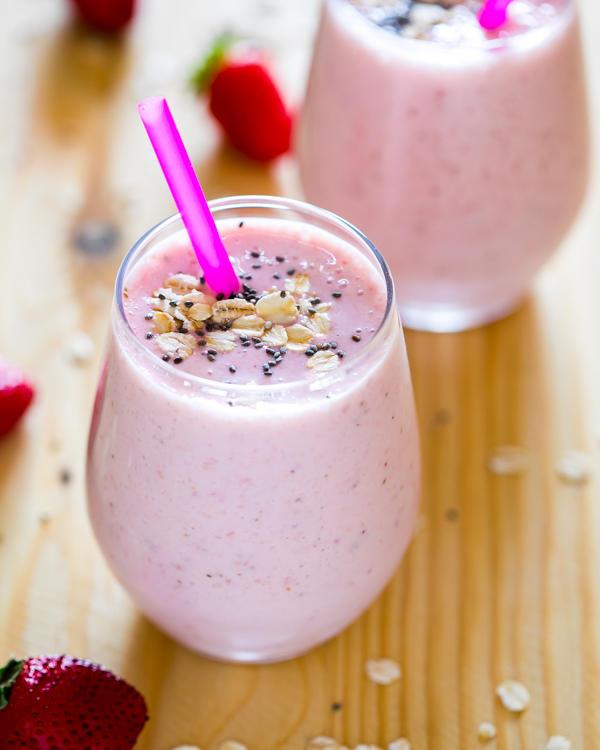 Sweet, filling and brimming with protein, this strawberry oatmeal smoothie is a great grab and go breakfast.
Mint Chocolate Chip Smoothies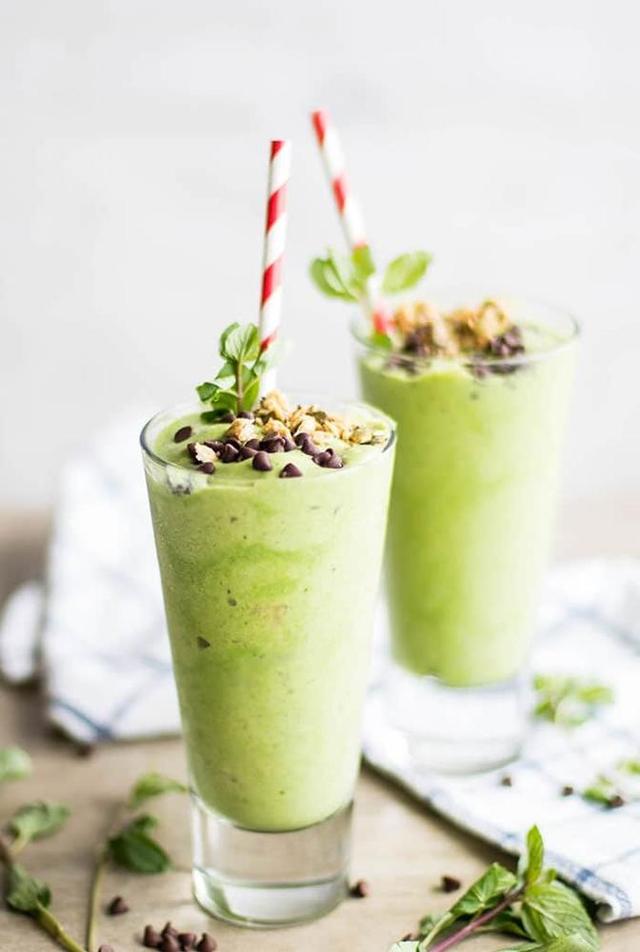 This healthy mint chocolate chip smoothie was made for Fri-yay mornings.
Berry, Beet, and Broccoli Smoothie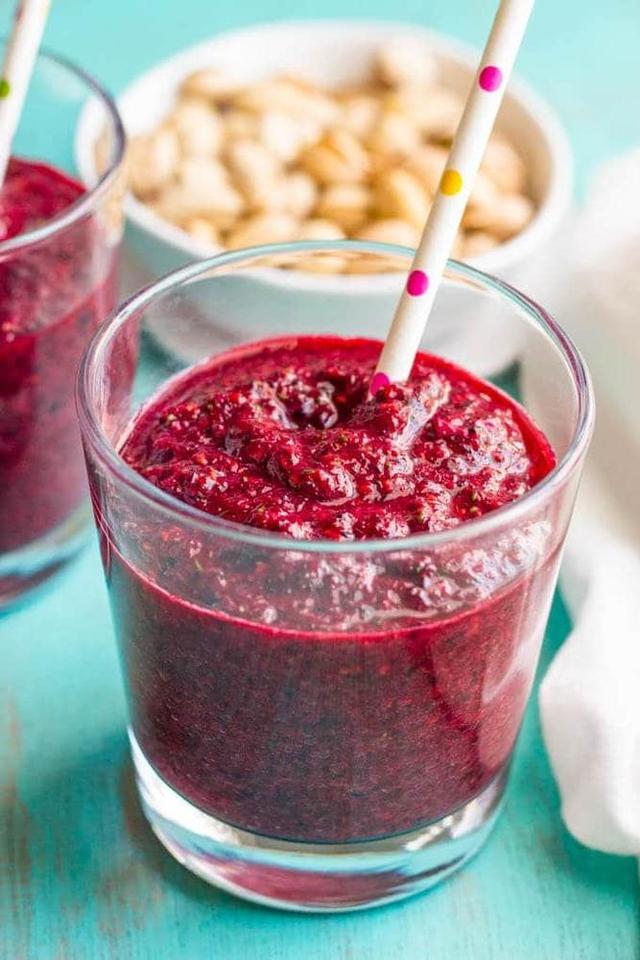 Sweet beets and frozen fruit make this beet, berry and broccoli smoothie a surprisingly delicious way for the whole family to drink their veggies in the morning.
Carrot, Berry, and Banana Smoothie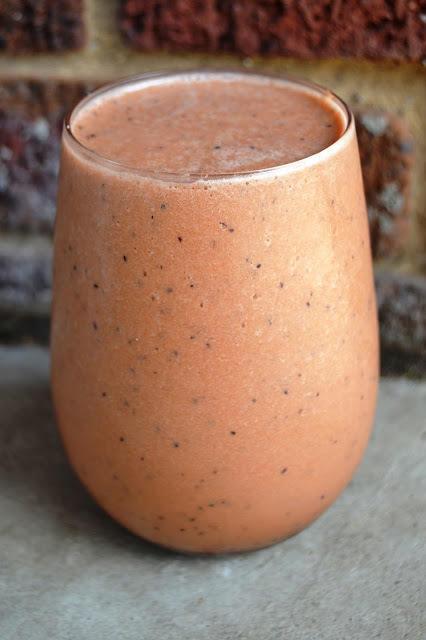 This carrot, berry, and banana smoothie is packed with protein and vitamins to start the morning off right.
Green Apple Ginger Smoothie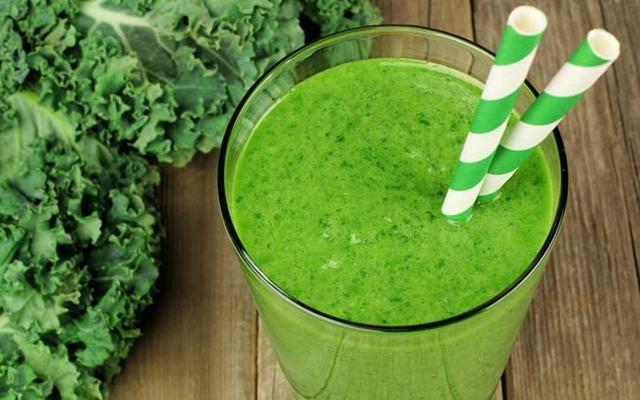 Filled with kale and vitamin-rich fruit, this green apple ginger smoothie is a superfood powerhouse.
Vitamin C Smoothie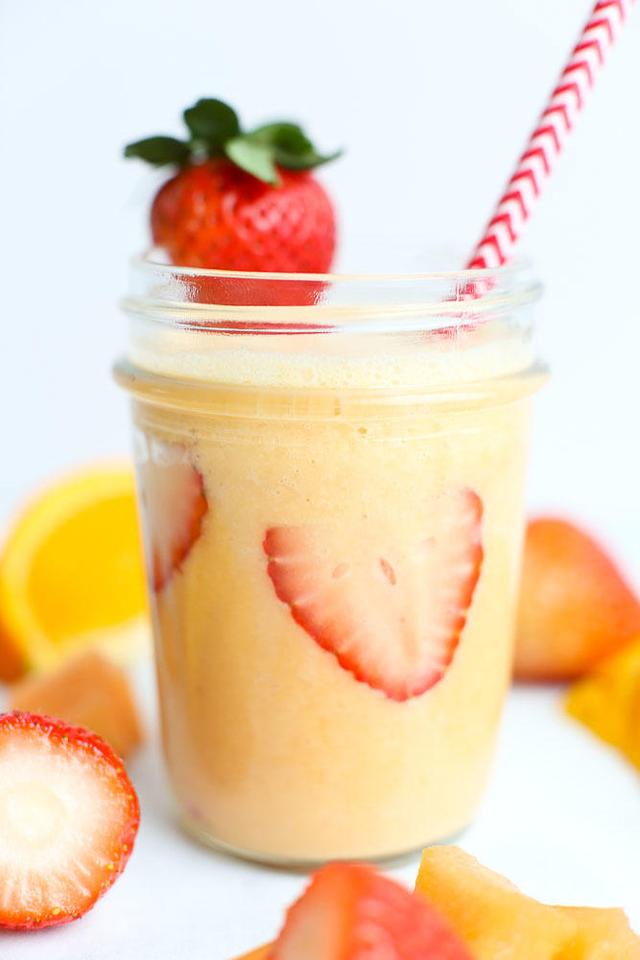 This naturally sweetened vitamin C smoothie is great for fighting off winter colds and stomach bugs.
Blueberry and Avocado Smoothie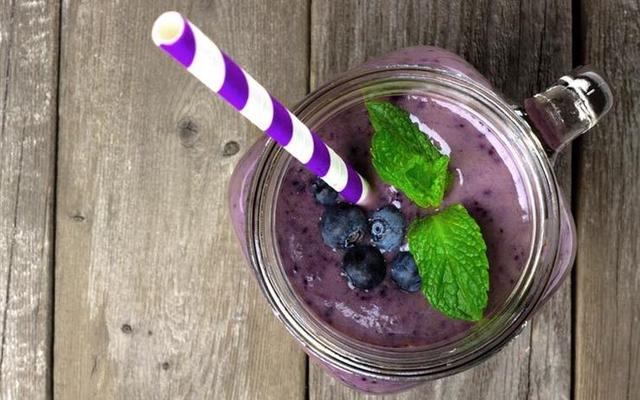 Filled with healthy fats, this blueberry and avocado vegan smoothie helps fight off the 10 am munchies.
Watermelon Smoothie
Dreaming of summer? Whip up this watermelon smoothie and sip slowly on the way to work.