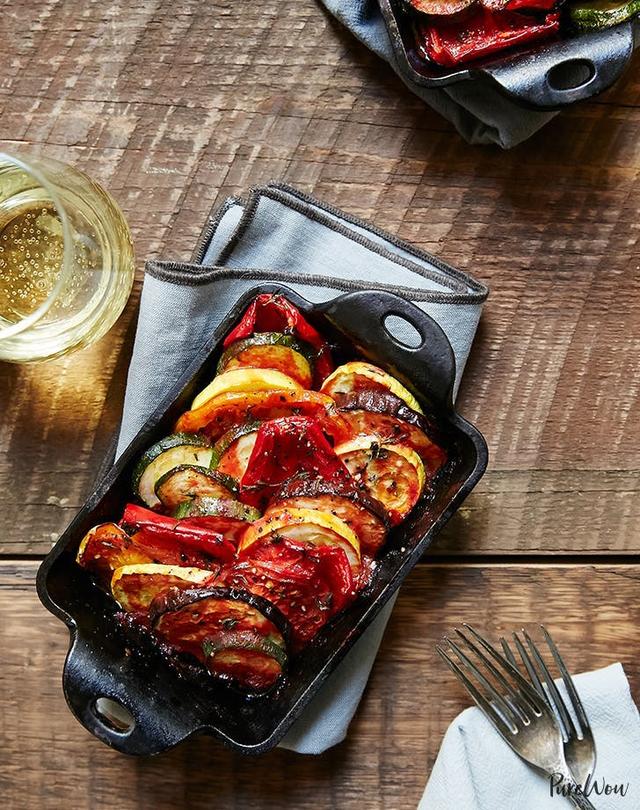 Erin McDowell
Easy One-Pan Ratatouille
While the traditional version is slow-cooked on the stove, this one is oven-roasted so it's delightfully hands-off.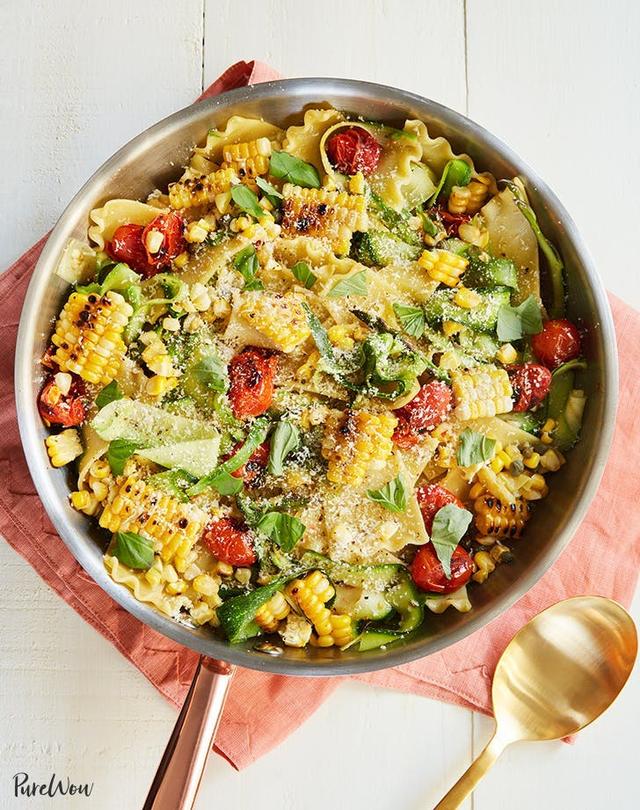 Cheater's Skillet Lasagna with Corn and Cherry Tomatoes
Let's be honest: We don't have time to stand over the kitchen counter layering pasta and homemade béchamel for hours. That's why we love this easy version that has all the cheesy goodness you crave but gets loosely tossed together in a skillet.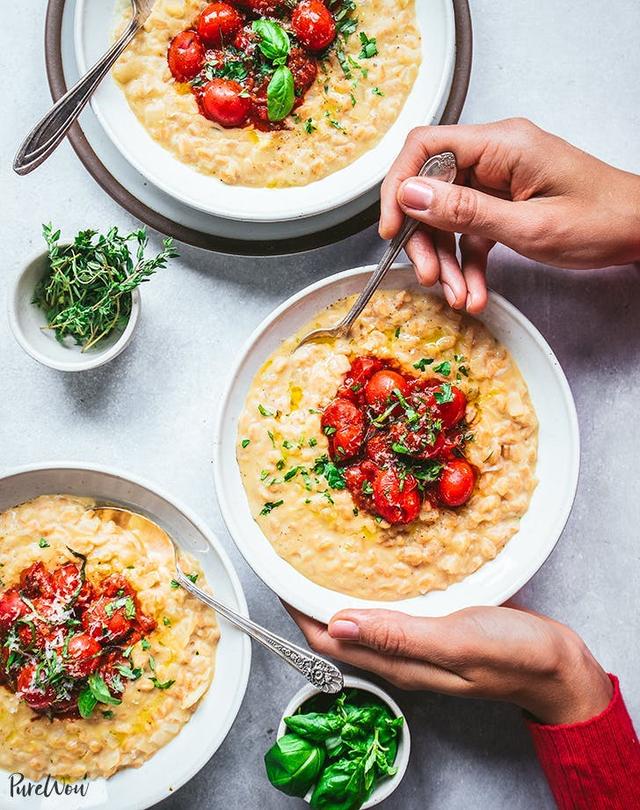 Nisha Vora
Instant Pot Vegan Farro Risotto
Stirring for 30 minutes? No, thanks. We'd much rather throw everything together in our favorite kitchen appliance and get the same creamy results.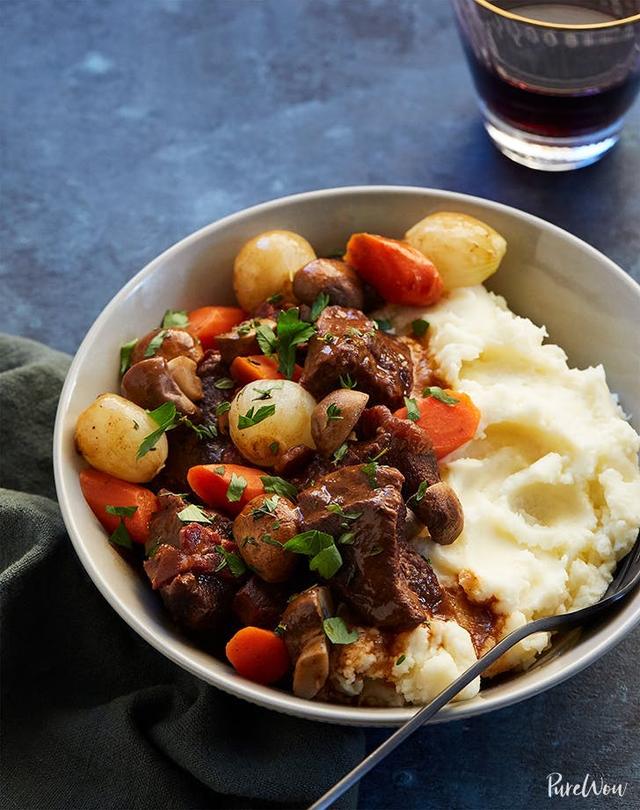 Pan-Fried Cod with Orange and Swiss Chard
News flash: Cooking seafood doesn't have to be tricky and time-consuming. This pan-fried cod with orange and Swiss chard goes from fridge to table in 30 minutes.
One-Pan Steak with Beets and Crispy Kale
Instead of cooking everyone's steak individually to order, toss them on a sheet tray and roast them all at the same time.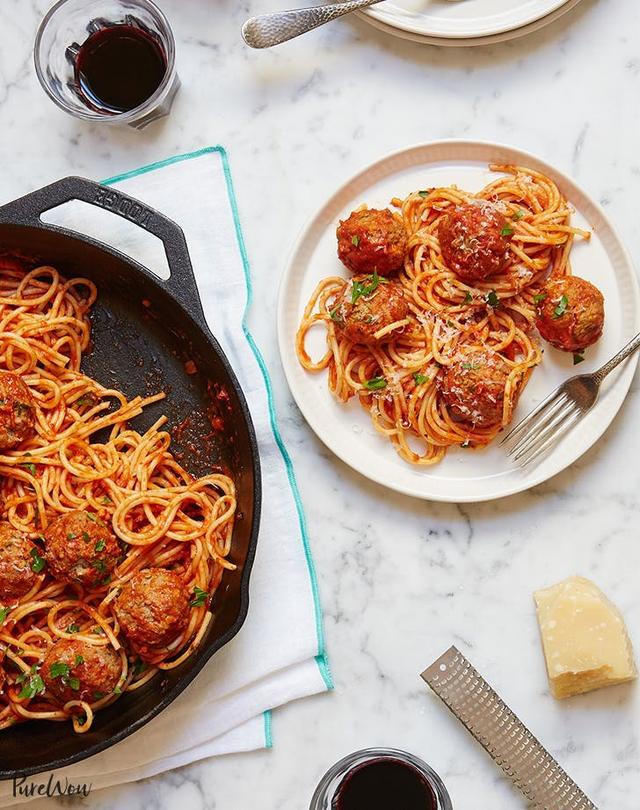 One-Pan Spaghetti and Meatballs
We've figured out how to cook meatballs and pasta in the same damn pan. Bye, sink full of dishes.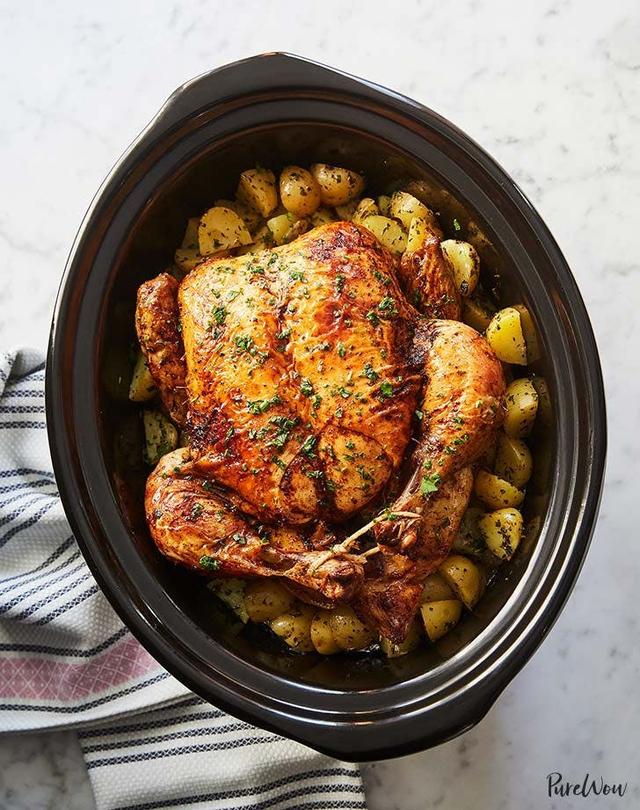 Slow-Cooker Whole Chicken with Potatoes
Whipping up a whole roast chicken at home is chic, classic and impressive—the ultimate trifecta. The only problem? You have to babysit it for hours while it cooks in the oven. Instead, simply stick it in the Crock-Pot, walk away and go about your day.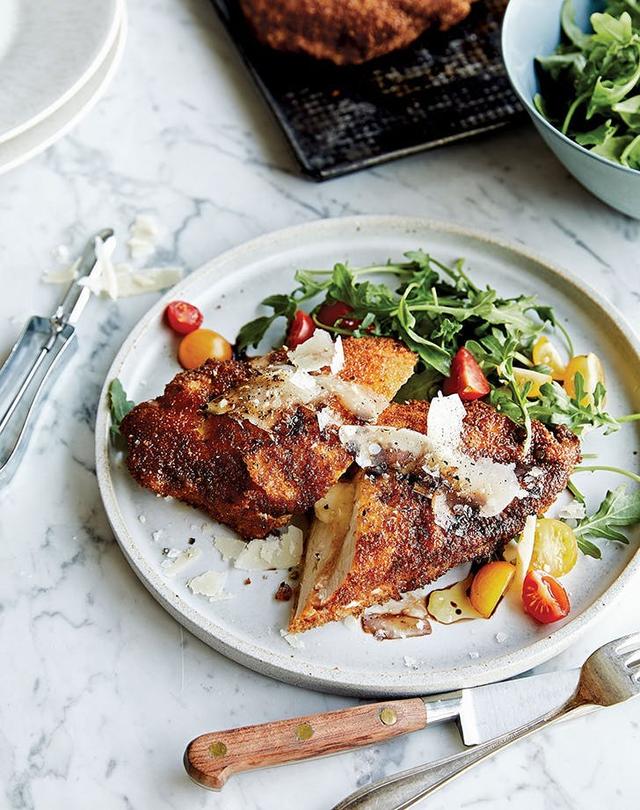 Aubrie Pick/Cravings Hungry for More
Chrissy Teigen's Cheesy Chicken Milanese
Leave it to Teigen to reinvent the classic dish so it's ready in under an hour—and it's extra crispy and juicy.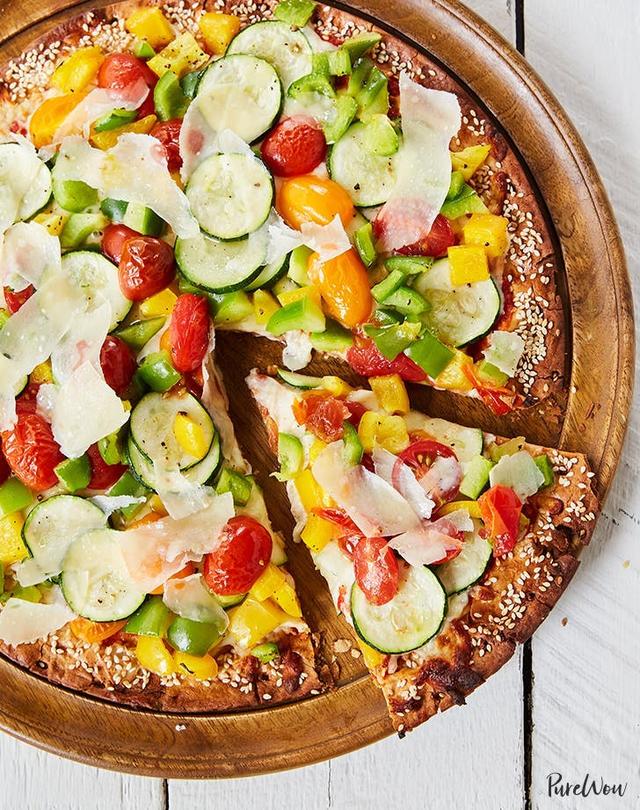 Cheater's Vegetarian Pizza with Zucchini and Bell Peppers
This flavorful pie starts with store-bought seeded flatbread, meaning you don't have to wrangle dough (or scope out the frozen food aisle).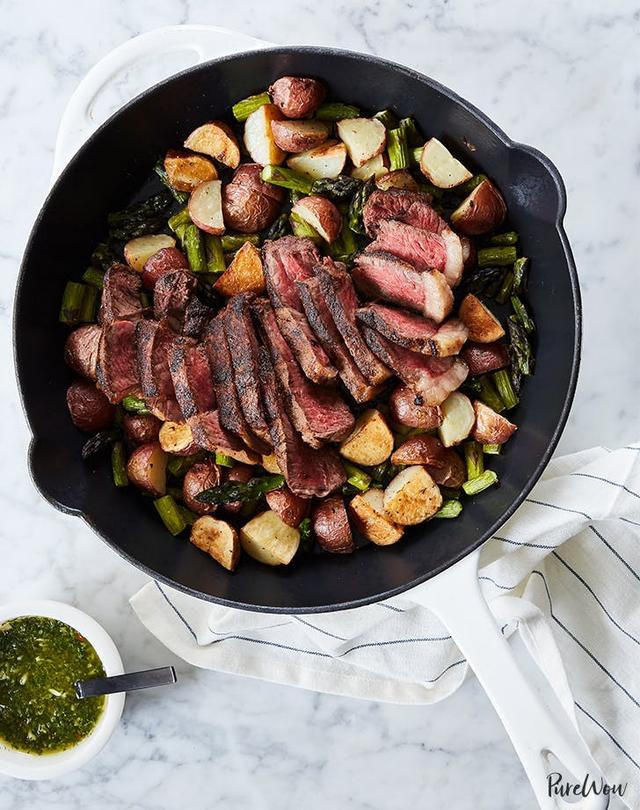 Skillet Steak with Asparagus and Potatoes
Bring the whole darn skillet to the dinner table and let everyone serve themselves. So much more fun than ordering steak out at a restaurant.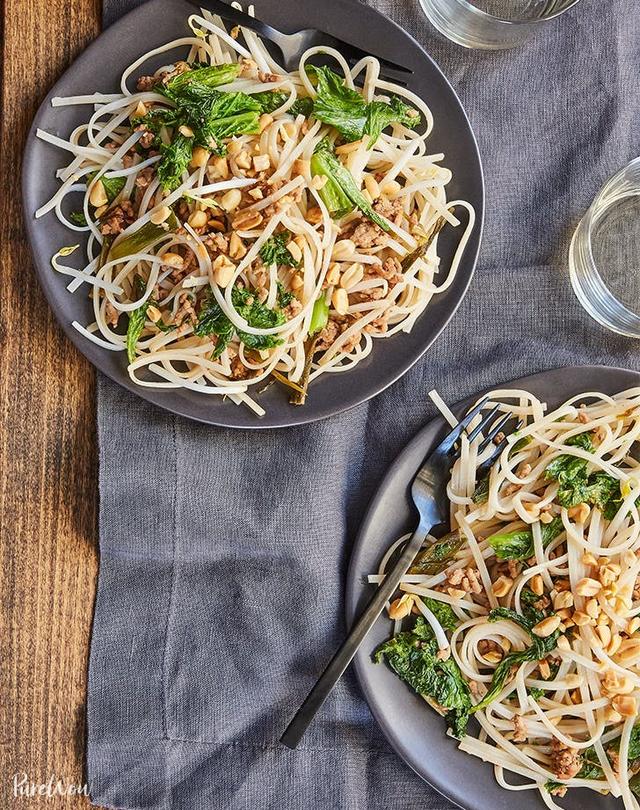 15-Minute Cheater's Pad Thai
Don't worry, you can buy all of the ingredients at the regular supermarket—no trips to the international grocery store necessary.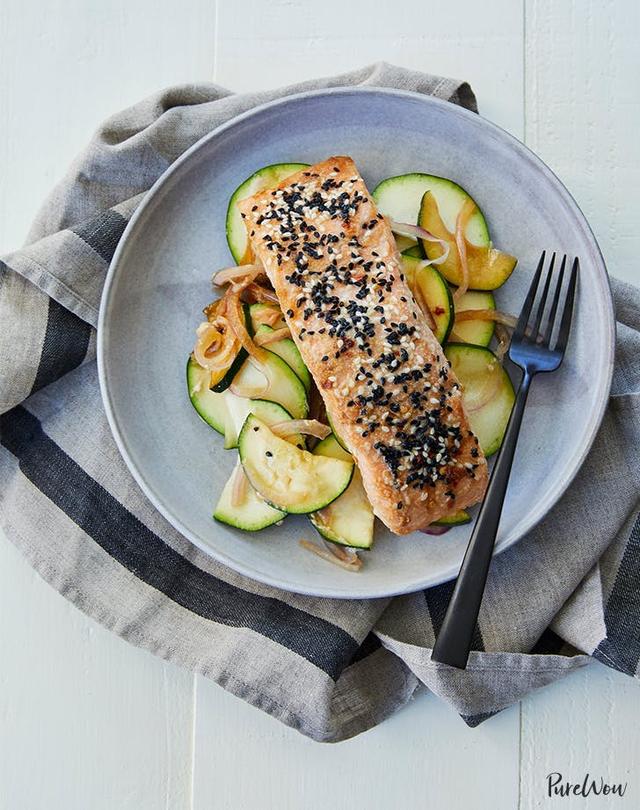 Baked Sesame-Ginger Salmon in Parchment
Love cooking, but hate doing dishes? Introducing your dream dinner: A complete meal that's ready in 30 minutes, no pots or pans required.