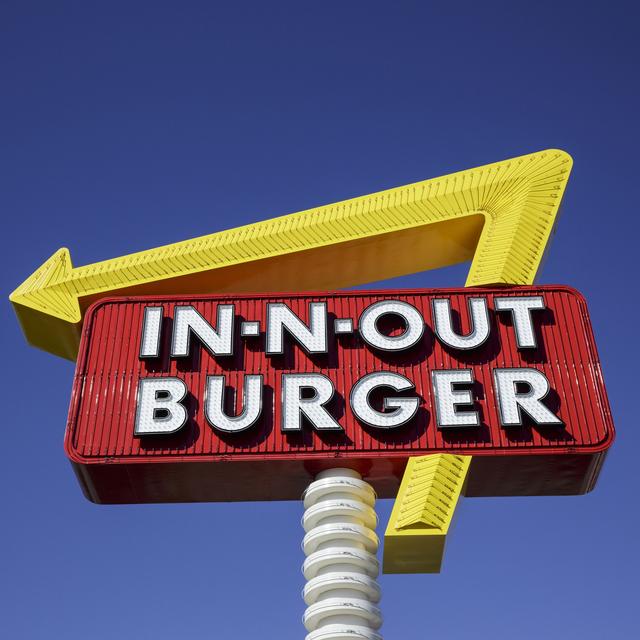 James Leynse
You're clued in when it comes to Starbucks' super-secret menu. You impress the staff with your insider order at Chipotle. Now, it's time to remix West Coast burger chain In-N-Out's minimalist five-item menu.
1. Double Meat
Order two beef patties with the same amount of everything else (lettuce, tomato, Thousand Island spread, onions, and a bun).
2. 3x3 (aka Triple Triple)
This burger comes with three beef patties and three slices of American cheese.
3. 4x4 (aka Quad Quad)
This bad boy contains four(!) beef patties and four slices of American cheese.
4. Grilled Cheese
Ask for two slices of American cheese, lettuce, tomato, spread, and onions on a bun.
5. Protein Style
Low-carbing it? Get your burger wrapped in lettuce instead of a bun.
6. Animal Style
This beef patty is cooked in mustard and comes with extra spread and grilled onions.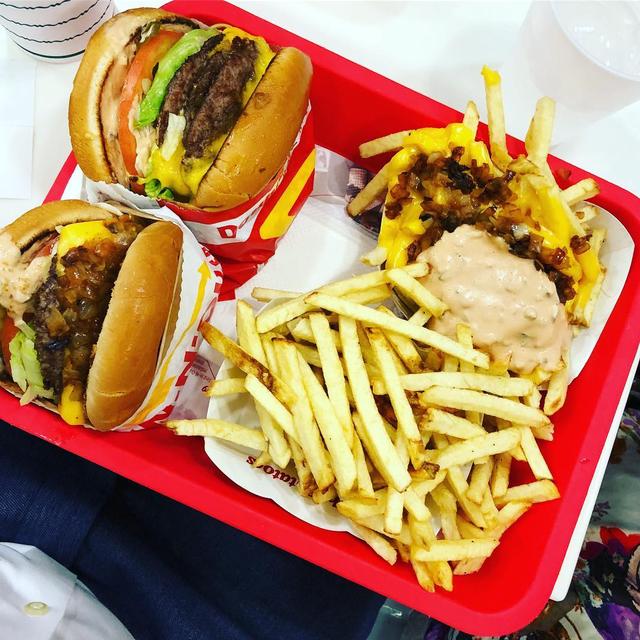 @innout #tripletriple #animalstyle
But other people have come up with their own customizations over the years, and the Davis County Wiki has a user-generated page devoted entirely to those options. Here are the some of the most delicious-sounding suggestions:
7. Fries Well Done
Want your fries crispier than usual? Simply ask for a batch that spent more time in the fryer.
8. Fries Light
Order lightly-fried potatoes. (BUT WHY??)
9. Animal-Style Fries
Top your fries with cheese, spread, and grilled onions.
10. Cheese Fries
Get fries with two slices of melted cheese on top.
11. Flying Dutchman
Ask for two slices of cheese melted between two burger patties—that's it. No bun, no greens.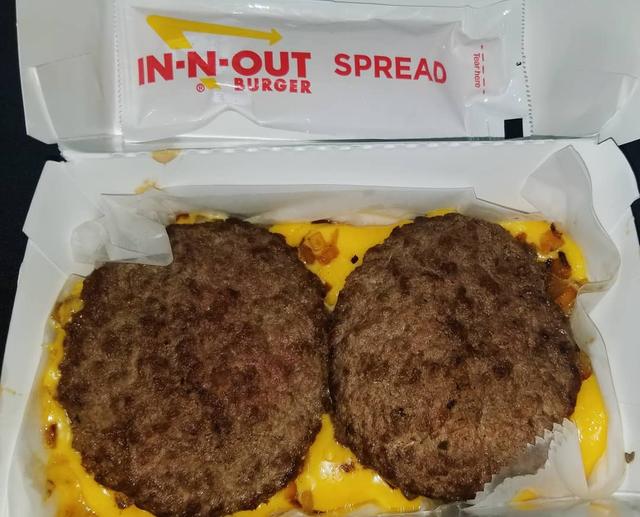 In-n-out kinda night!! 2 flying dutchmans mustard fried, grilled onions with side of spread #keto #ketosis #ketosislife #lowcarbdiet #lowcarbrecipes #weightlossjourney #keepingitketo #ketofriendly #dinner #ketogenicdiet #ketotransformation #ketolife #ketomama #ketolifestyle #weightloss #lowcarbjourney #burgers #innout #flyingdutchman #ketomama #ketolifestyle