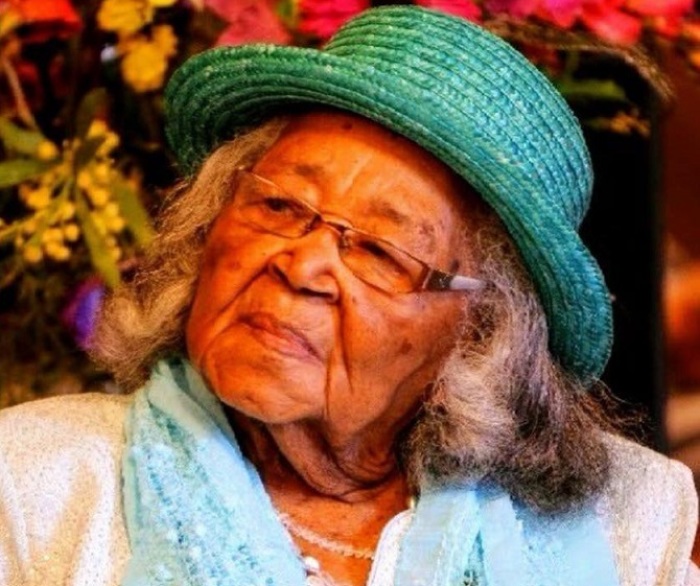 Hattie Mae Allen, 105, is a minister in Temple, Texas. She was recently honored at her church for her more than five decades of service to the Lord. | Facebook
At 105-years old, the Rev. Hattie Mae Allen is a great-great-grandmother who still preaches every week even though she has been doing it for 57 years.
Two Sundays ago, at an event recognizing her decades of passionate ministry in her community at her church in Temple, Texas, known simply as Jesus, she preached a message billed, "Where are you and why are you here?" according to TDT News.
God's love, she warned, is the only thing protecting human beings from the lake of fire. Bishop Aaron Toliver of Temple, who oversees her Allen's church along with seven others, says she believes and obeys Scripture.
"For whosoever shall call upon the name of the Lord shall be saved. How then shall they call on him in whom they have not believed? And how shall they believe in him of whom they have not heard? And how shall they hear without a preacher?" he said at the event, reading from Romans 10.
"If we don't obey it, there's nothing between us and the lake," said Allen, who came from a family of 12 siblings and has outlived all but two of them.
Jesus, the Church of the Living God, the Pillar and Ground of the Truth Inc., in Temple, Texas
 | 
Google Maps
Obedience to Scripture and holy living, she warned, must come first in Christian living.
"We have to be separate from everything that is not Him," she said. "We put Jesus first."
She argues that when people have the love of God, it helps them to love everyone else.
"He wants us to be in love," she said. "Love is something beautiful. I love everybody. I have two daughters, one of them is 84 and the other one is 70. I love them, but I don't love them enough to put God down and go with them."