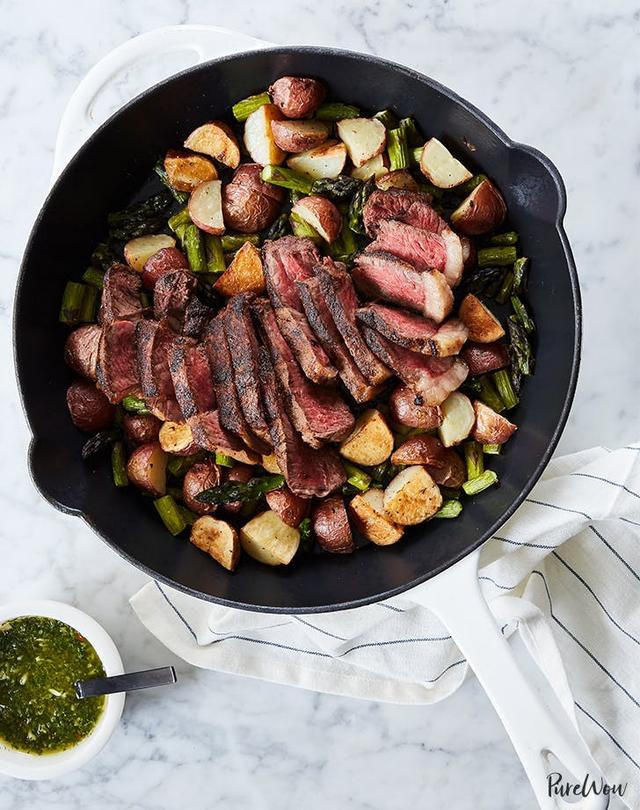 1. Skillet Steak with Asparagus and Potatoes
This is not your mother's steak and potatoes (no offense, Mom). This one-pan meal looks and tastes super fancy and we promise you can't mess it up.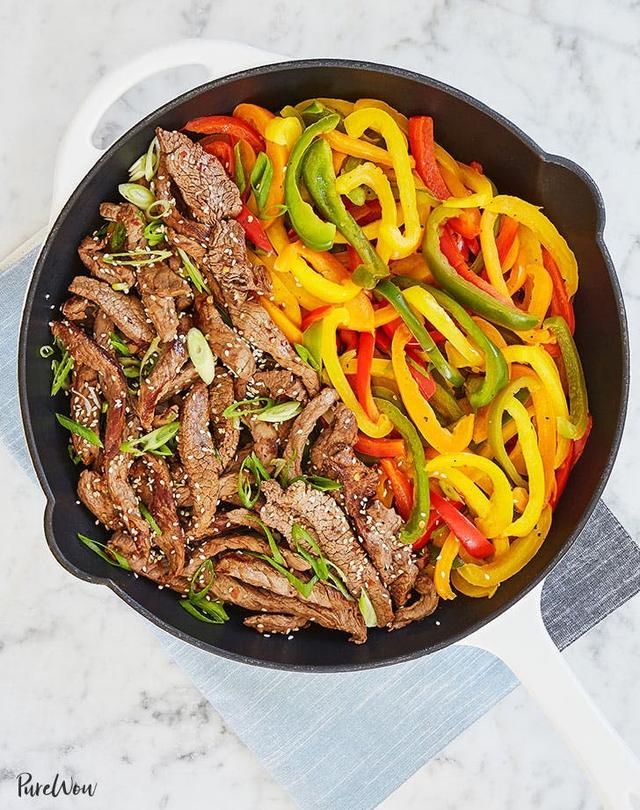 2. 15-Minute Skillet Pepper Steak
Do we see a new weeknight meal in your rotation? Considering it's less than 230 calories per serving, we think that's a yes.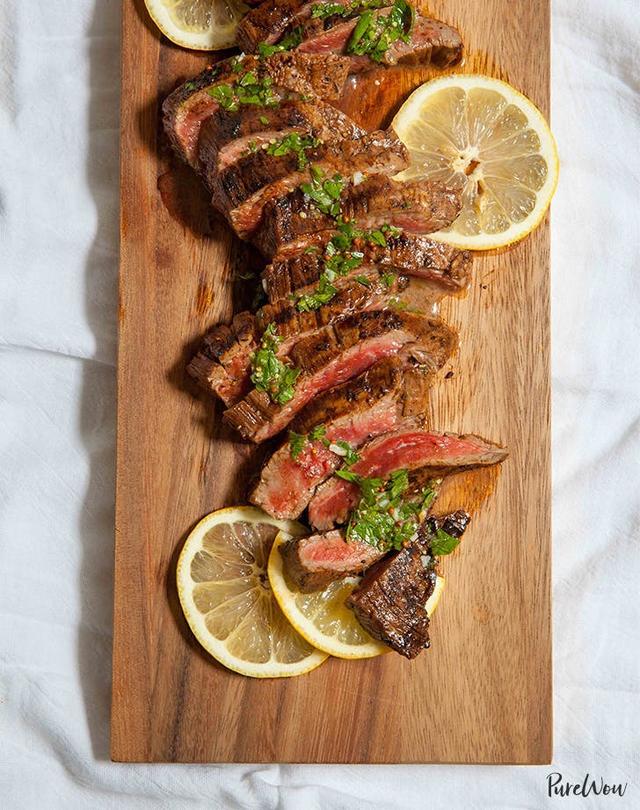 3. Grilled Flank Steak with Lemon-Herb Sauce
A simple cut of meat becomes an elegant dinner when you start with a marinade and add a flavorful sauce.
4. One-Pan Steak with Beets and Crispy Kale
Yep, you can make steak on a Tuesday night—it's all about the cooking method. By throwing everything on one baking sheet, you eliminate the cleanup and streamline the whole process.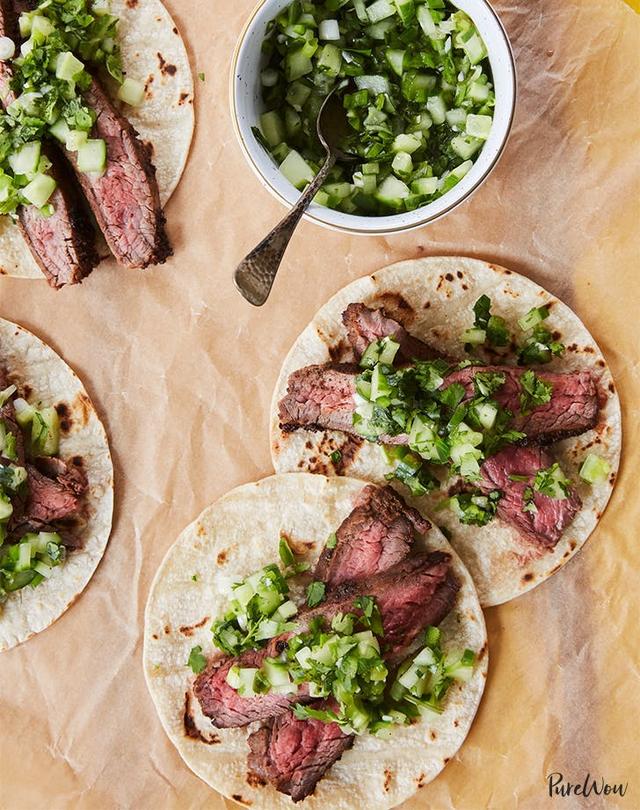 5. Flank Steak Tacos with Cucumber Salsa
Bye, sad ground beef tacos with store-bought seasoning. Since the meat is so flavorful, you really only need a few other fixings to make this an impressive meal.
6. Steak Skewers with Chimichurri Sauce
When in doubt, stick it on a skewer. Because the pieces are bite-size, they'll cook much faster than a whole steak.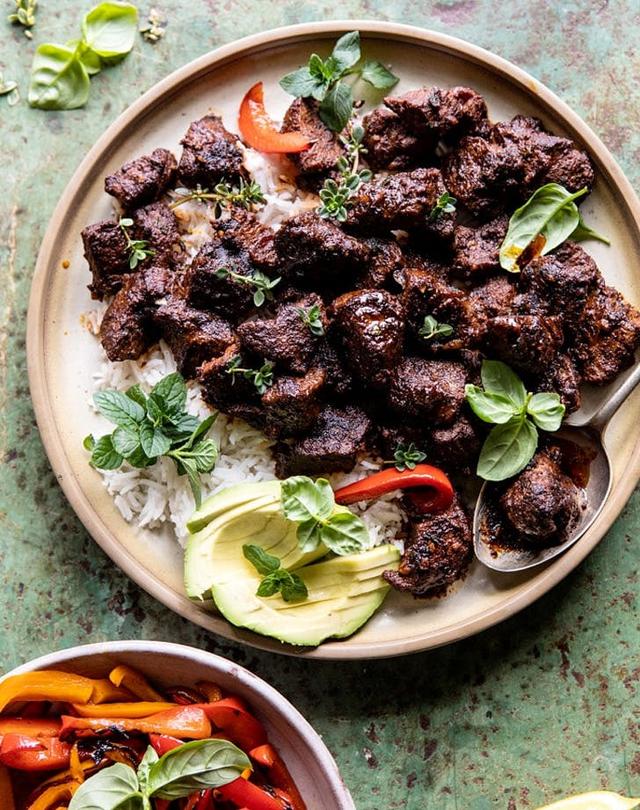 7. 30-Minute Cajun Butter Steak and Peppers
Spicy, garlicky, oh-so-buttery and ready in 30 minutes? Sign us up.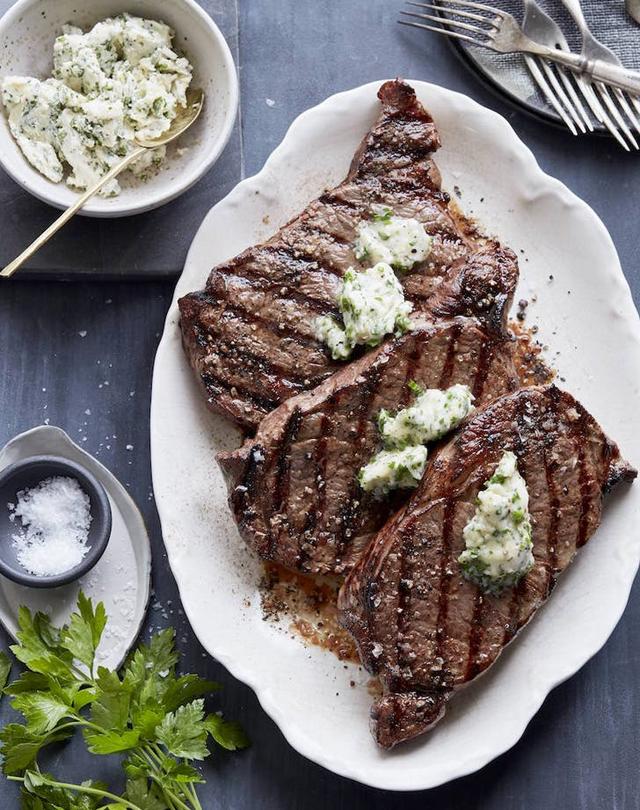 8. Grilled Rib-Eye Steak with Parrano Herb Compound Butter
The fastest way to a restaurant-quality steak at home? Top it with this herbaceous compound butter, courtesy of Coterie member Gaby Dalkin.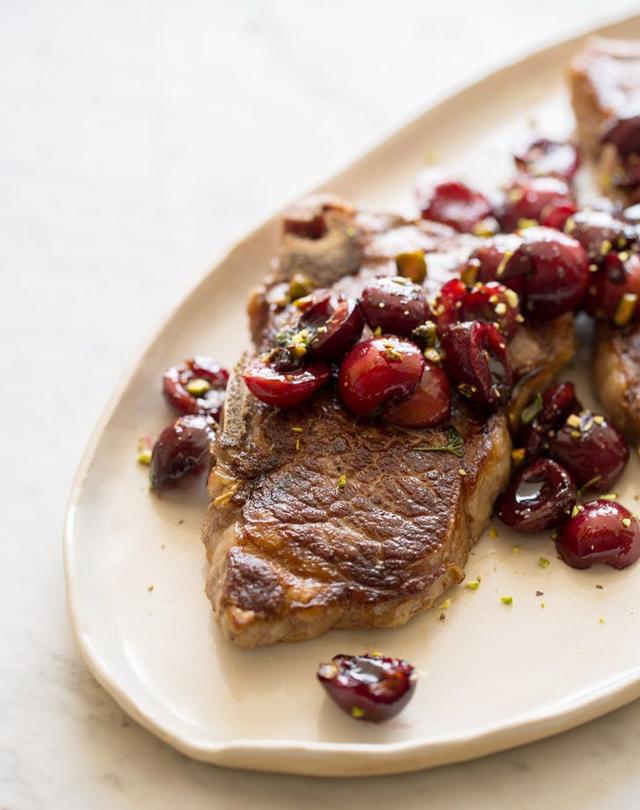 9. Grilled New York Steak with a Cherry Port Compote
A simple sauce takes this dish over the top. Serve it to your friends and they'll confuse you for a chef.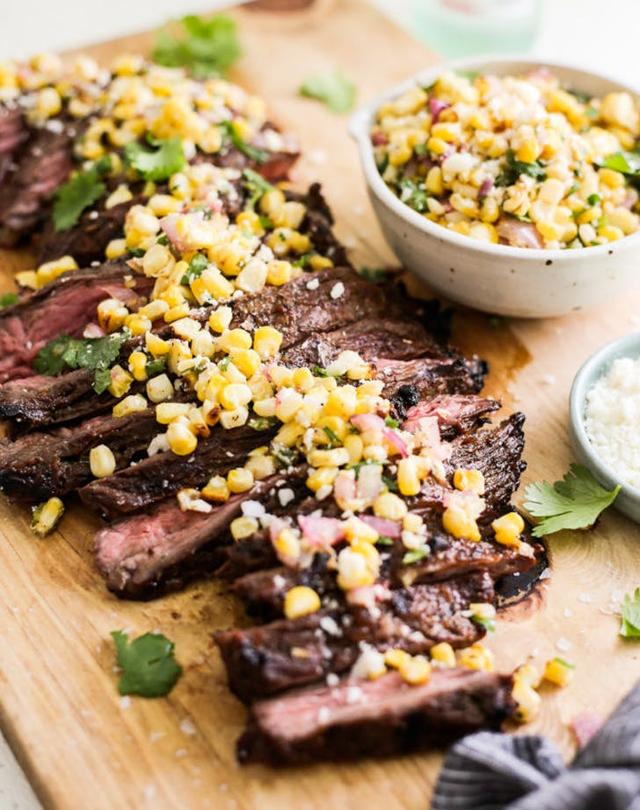 10. Grilled Steak with Corn Salsa and Veggies
If you're firing up the grill, why not make the most of it and cook everything at once?